Guardians Of The Galaxy Vol. 2 Has Five Post-Credits Scenes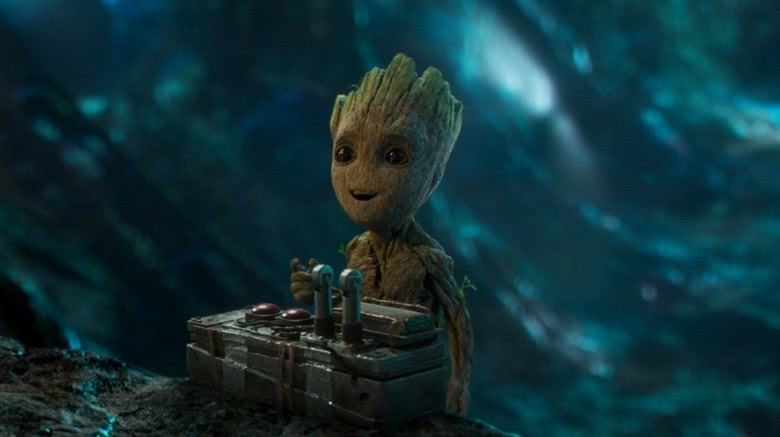 Get ready to sit through the entirety of the credits for Guardians of the Galaxy Vol. 2. According to writer and director James Gunn on Twitter, the movie has not one, not two, but five post-credits scenes.
The first screening of Vol. 2 earlier this week received overwhelmingly positive reviews from reporters on Twitter, and Gunn followed up the stellar night for the film by revealing that there are five scenes tucked away in the credits for loyal fans. He previously teased that viewers should definitely not leave the theater early, responding to a fan on Twitter with, "All I'll say is, unless you have to rush out because your mother is dying, stay through the entire end credits."
According to ScreenRant, the post-credits scenes are a mix of funny jokes and set up for the future, with a Stan Lee cameo possibly tucked away in one of the scenes. Considering that the first film had a pretty well-hidden Howard the Duck cameo, there are definitely lots of opportunities for the sequel to call up references for comics fans. However, with Vol. 2 being one of the films currently helping Marvel build towards Avengers: Infinity War, it's possible that a post-credits scene could also have to do with something more nefarious. (Could this potentially be when big bad Thanos drops by?)
Vol. 2, set to be released on May 5, will follow Chris Pratt's Star-Lord and the Guardians as they try to unravel the mystery of his true parentage. The sequel is said to be "deeper" and "funnier" than the original, while also giving complete story arcs to the film's supporting characters, including Vin Diesel's Baby Groot and Pom Klementieff's newly introduced Mantis. The movie also stars Zoe Saldana, Dave Bautista, Bradley Cooper, Michael Rooker, Karen Gillan, and Kurt Russell.