What Really Happened To Casey Kelso On That '70s Show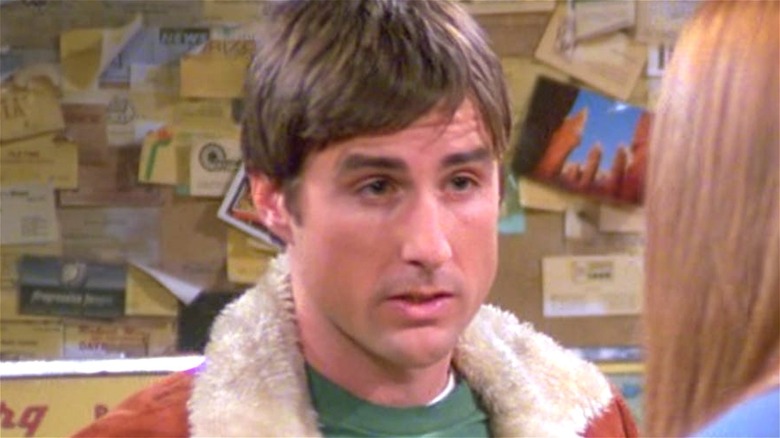 Fox
Of the many side characters who came and went throughout the span of "That '70s Show," few are as memorable as Casey Kelso, played by none other than Luke Wilson. In contrast to his younger brother, Michael (Ashton Kutcher), Casey is a bit smarter and very laid-back. What he shares with his sibling, however, is an innate sense of selfishness and a sex-driven mentality. But while our Kelso is shown to be at least somewhat caring for his romantic partners, Casey is not.
Casey is first introduced in Season 4 when he returns home from his stint in the Army and briefly dates Donna (Laura Prepon) after she had broken up with Eric Foreman (Topher Grace). However, it doesn't take long for her to realize that significantly older Casey doesn't actually care about her all that much. Unfortunately, after Donna breaks up with Casey, she's distraught to find that Eric does not want to take her back. This event incites Donna's decision to move to California between Seasons 4 and 5. After that, not a lot happens to Casey Kelso on screen. He appears briefly in other "That 70's Show" seasons but generally falls into the background.
Casey Kelso keeps on working and womanizing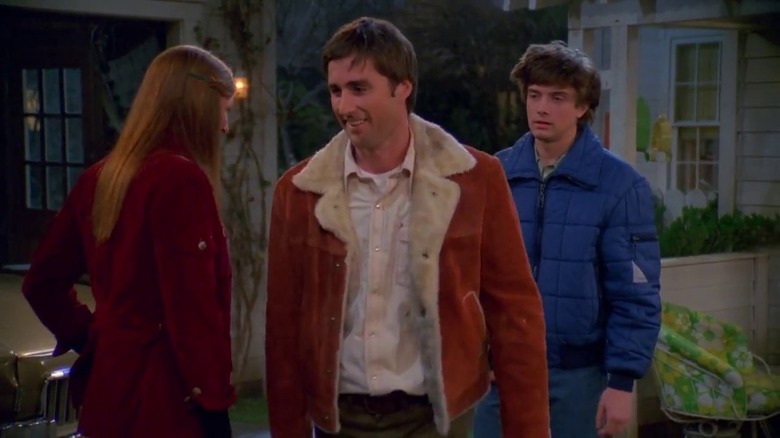 Fox
The next time viewers see Casey Kelso, it's in Season 6 when Donna spots him in a trailer park making a quick getaway from one of his many one-night stands. It seems as if his experience with Donna did not change him for the better when it comes to romance. This is further emphasized later in the episode when he is depicted working as the announcer for one of Point Place's strip clubs.
Casey appears again in Season 7 during the episode "2120 So. Michigan Ave." as a summer school gym teacher. He comes into conflict with Eric (whom he would often call "Foreplay" during his brief fling with Donna) when Eric was required to make up a gym credit in order to graduate high school. After that, viewers never encounter Casey Kelso again. As Eric and his friends matured and moved on, it's probably safe to assume that Casey never left Point Place and stayed the same old womanizing Kelso that you'd expect him to be.