The Surprising Movie Chris Hemsworth Calls His Worst Audition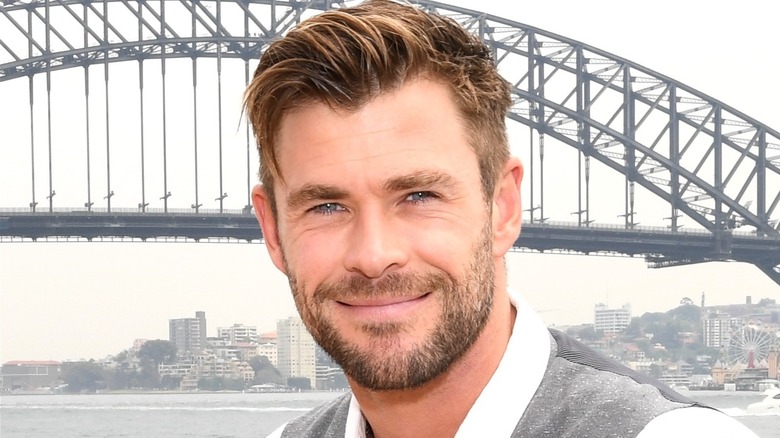 Getty Images
With all of his success over the years, it's difficult to imagine Chris Hemsworth having any trouble finding work. Beginning his career on an Australian soap opera, Hemsworth has since made the transition into an in-demand, big time Hollywood star. Most of that is thanks to his tenure as Thor, one of the top Avengers from the Marvel Cinematic Universe, with the character appearing in seven films so far — soon to be eight, with the imminent release of "Thor: Love and Thunder" in 2022.
Following the breakout success of "Thor," Hemsworth has had a plethora of other roles to pad out his resume. Films such as "Snow White and the Huntsman," 2016's "Ghostbusters" reboot, and the Netflix action thriller "Extraction" have proven the depth of Hemsworth's versatility and star power. 
But every actor has their bad days, and Hemsworth is no exception. There was one audition that Hemsworth claims he totally botched, and fans might be surprised to discover which film that audition was for.
Chris's younger brother nearly took this iconic role away from him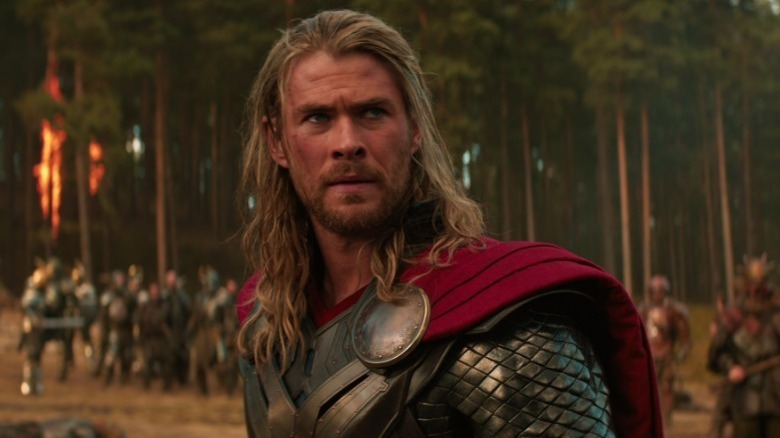 Disney/Marvel Studios
In a 2019 interview with W Magazine, Chris Hemsworth revealed some fun behind the scenes tidbits about filming "Thor," including the fact that his wife was a stand-in for Natalie Portman during one of the final kiss scenes of the film. Hemsworth also opened up about a little known fact regarding his audition for "Thor" — specifically, that he nearly lost the role to his younger brother, Liam Hemsworth.
"I came into the audition with ["Thor" director] Kenneth Branagh and thought I nailed it and then never heard anything back," Hemsworth said. "Months went by and then my brother, my little brother, Liam, was in Australia and sent a tape across and he got a call back, then another call back and then was down to the last kind of four or five people for it."
Apparently, this sibling rivalry was the fuel that big bro Hemsworth needed to get back in the game. His manager helped him to land a second audition, and this time he was offered the part. "I came in kind of with a little, I guess, motivation and maybe frustration that my little brother had gotten further than me," Hemsworth admitted. "It's a little family, sibling rivalry sort of kicked up in me. Then it moved pretty quick from there. It was cool."
It's tough to say how the MCU would have changed if Liam were the face of Thor instead of his big brother. Of course, as far as fans of the MCU are likely concerned, Chris was ultimately the right Hemsworth for the job.