The Romantic Comedy Reboot That's Heating Up On Netflix Right Now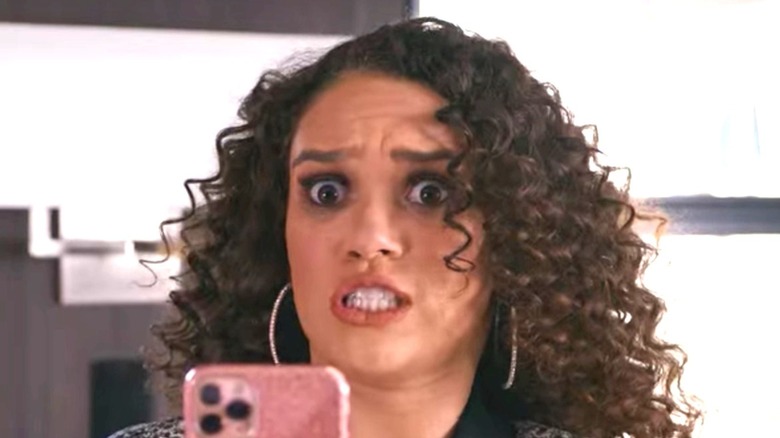 Netflix
Netflix is chock full of teen romcoms, many of which are a part of the streaming site's original library. They've had great success with film franchises such as "To All the Boys" and "The Kissing Booth," and also with TV series like Mindy Kaling's "Never Have I Ever." Now, there's a new Netflix original that's dominating the site, and this time it's a modern take on an old classic.
One of the most popular romances to come out of the 1990s was a little movie called "She's All That," a film that made Freddie Prinze Jr. a teen heart-throb and had everyone singing along to Sixpence None the Richer's radio hit, "Kiss Me." Prinze Jr. starred as popular high school jock Zack Siler, who makes a bet that he can turn awkward nobody, Laney Boggs (Rachael Leigh Cook), into the new school hottie by prom. It's also a take on the classic "Pygmalion" story — or, for musical enthusiasts, "My Fair Lady."
22 years later, Netflix has presented a modern reboot of the film, which includes a gender-swap of the lead roles, and a title switch of "He's All That." So how does the new film stack up to its predecessor? Let's take a look.
He's All That gives a makeover to She's All That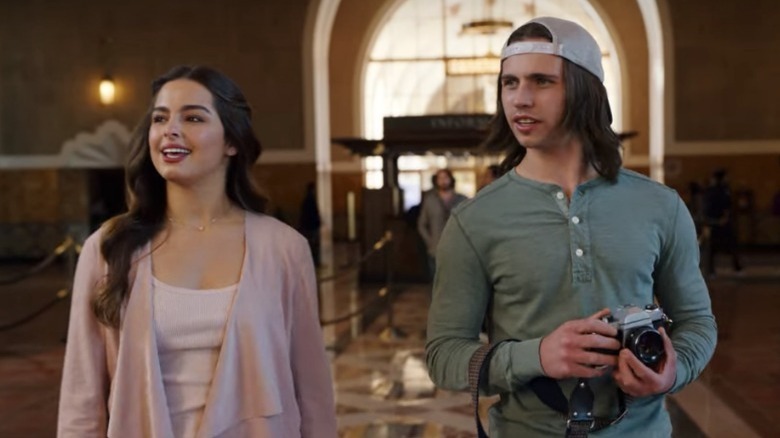 Netflix
"Mean Girls" director Mark Waters takes the helm as director for "He's All That," with Addison Rae and Tanner Buchanan (Cobra Kai) taking the lead roles. Fans of 1999's "She's All That" will also note that original cast members Rachael Leigh Cook and Matthew Lillard also have prominent roles in the film.
Rae plays Padgett Sawyer, a social media influencer and the most popular girl at Cali High. Padgett is horrified to find that her boyfriend, a popular recording artist named Jordan (Peyton Meyer), has been cheating on her — not only that, but the whole thing was live on social media on Padgett's phone. Now a laughing stock, Padgett has to turn her luck around fast, and to do that, she needs a new man at her side.
To prove her worth as makeover queen, Padgett makes a bet with her friend Alden (Madison Pettis) that she can make any boy in school the next prom king. Alden gets to choose the lucky guy, and she picks a seemingly hopeless case — Cameron Kweller (Buchanan), a scruffy, long-haired outcast. Padgett takes the challenge, and quickly gets to work on befriending Cameron and making him the next big thing. Naturally, things go awry when the two begin to fall for one another, and a wrench is thrown in when Cameron discovers the truth behind Padgett's motives.
"He's All That" utilizes a story that many viewers have seen before, but does it in a way that is fresh and fun with lots of tongue-in-cheek humor. The role-reversed remake is now up for viewing on Netflix.