Angelina Jolie's Highest-Grossing Movie Might Surprise You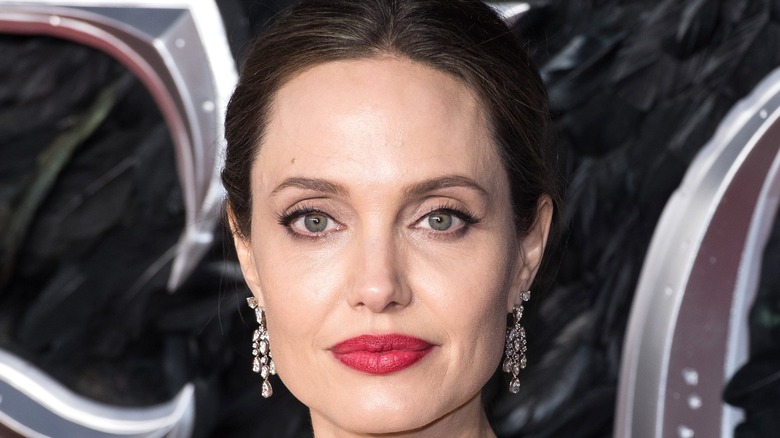 Jeff Spicer/Getty Images
With a career which has ranged from mid-budget films to huge blockbusters, Angelina Jolie's one constant has been her charisma and the intense, furious energy that earned her an Academy Award for Best Supporting Actress. She's often wielded that ability to great ends, even in material that wasn't up to her caliber. However, Jolie is also choosy with her projects. That makes sense as she tends to be busy offscreen, whether in her personal life or humanitarian pursuits.
This means that Angelina Jolie tends to appear either in smaller budget films that will give her a strong lead part, or in bigger projects where she doesn't have to disappear into the part. Her best-performing films have ultimately let the actress show off her movie star wattage to great effect.
Angelina Jolie's highest grossing film is the perfect example of this, as it successfully combined her natural glamour with an iconic existing character. This is, to date, the biggest movie of Jolie's career.
Maleficent is Angelina Jolie's biggest hit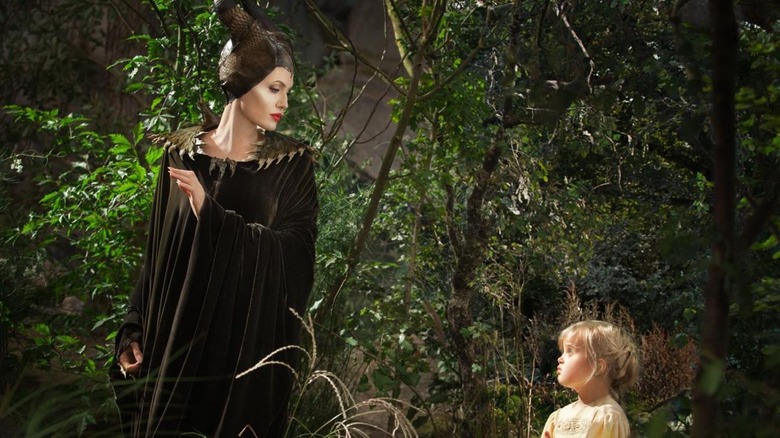 Disney
According to The Numbers, Angelina Jolie's biggest box office hit is the 2014 Disney blockbuster "Maleficent." The film grossed a total of $758 million with a $180 million budget — not bad for a spin-off produced decades after the original classic.
Jolie plays the title character, a supposed "Mistress of All Evil" and the villain of the 1959 animated film "Sleeping Beauty." Director Robert Stromberg's update, however, depicts the fairy tale from Maleficent's perspective, flipping the script so Maleficent's vengeance is ultimately tragic and not without her reasons.
While the movie itself received mixed reviews (via Rotten Tomatoes), the lead performance by Jolie was repeatedly praised by critics as a highlight of "Maleficent." Critic J.C. Malek wrote for Pop Matters that "Jolie is excellent as the hopeful fairy, enjoying the world she flies through. She is also brilliant as the Dark Lady ... as she malevolently takes her revenge on those who have wronged her."
A sequel, Maleficent: Mistress of Evil, debuted in 2019, but ultimately received a more muted reception, as seen in its Rotten Tomatoes reviews.