The Old Guard 2 Just Got An Incredible New Director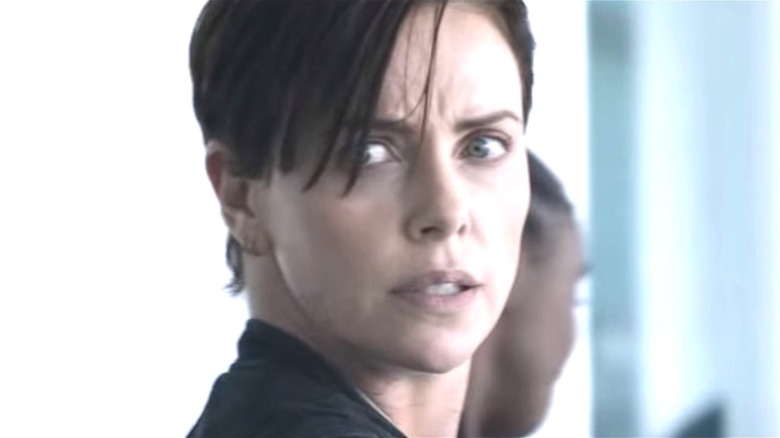 Netflix
Adapted from the popular comic book by Greg Rucka, Netflix's "The Old Guard" was one of the most gratifying surprises to come out of the ongoing comic book movie golden age, and that was largely due to its director. Rather than go the safer route of hiring an action movie journeyman, production house Skydance tapped Gina Prince-Bythewood, a darling of the indie drama world whose previous credits included the supremely sensitive Black-centric romantic films "Love & Basketball" and "Beyond the Lights" — but no big-budget blockbusters.
Prince-Bythewood and her second unit and stunt department teams turned out to have a deft, steely touch when it came to the film's scenes of brutal violence and sweaty hand-to-hand combat. As a movie about near-immortal beings and their incredible ability to recover from all physical harm, "The Old Guard" delivered and then some. But what really gave the movie a leg up on other action films was the director's fluency in handling its considerable dramatic weight. As noted in NPR's review of the film, Gina Prince-Bythewood's sense of tone made sure every beat of the story hit hard.
Therefore, fans of "The Old Guard" — movie or comic — will be delighted to know that, with Prince-Bythewood stepping away from the director's chair to focus on a litany of new projects, Skydance and Netflix have opted for a similar approach in the selection of the sequel's helmer.
Victoria Mahoney is taking over from Gina Prince-Bythewood in The Old Guard 2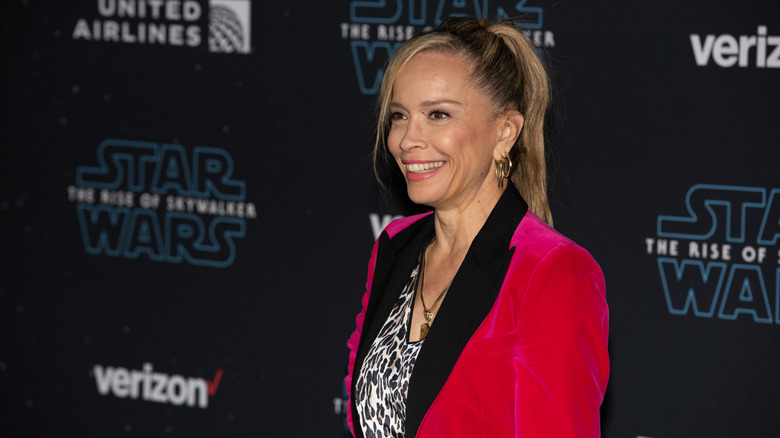 Silvia Elizabeth Pangaro/Shutterstock
As noted by The New York Times, Gina Prince-Bythewood's work on "The Old Guard" was celebrated for being a rare example of a Black woman getting to spearhead a mainstream action flick. Now, she's passing the baton to another Black woman director: Victoria Mahoney has signed on to helm "The Old Guard 2" (per Entertainment Weekly).
A veteran of the small screen, Mahoney broke through in 2011 with the Zoë Kravitz-starring drama film "Yelling to the Sky," which competed at the Berlin International Film Festival. She then parlayed that fest success into a series of gigs on acclaimed shows like "Queen Sugar," "American Crime," and "Lovecraft Country." Lest anyone doubt she has the chops to handle high-octane set pieces, Mahoney's got another big credit to prove it: She made history as the second unit director of "Star Wars: The Rise of Skywalker," shooting stunts, action scenes, and additional footage (via KCRW).
Prince-Bythewood, who's staying on as a producer, said on Twitter, "it was exciting to disrupt the genre," and that the "Old Guard" franchise will be in good hands with "[her] girl" Mahoney. In her own statement, Mahoney confessed to being "genuinely blown backwards" by the first film's degree of craftsmanship. "I must've watched it over a hundred times, and as such, cannot communicate the true measure of my excitement," the director said. Cast members Theron, Layne, Matthias Schoenaerts, Marwan Kenzari, Luca Marinelli, Veronica Ngo and Chiwetel Ejiofor are all returning.