Why Ziva And Ray Were The Worst Couple On NCIS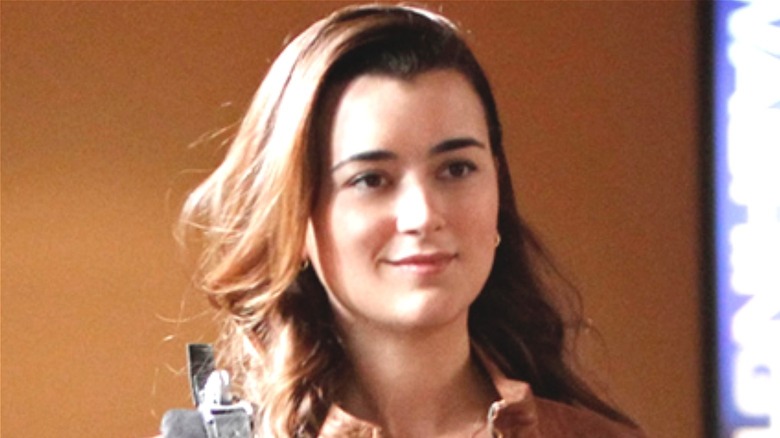 CBS
It is a truth to be acknowledged that when you have a long-running series featuring a group of attractive individuals with sometimes complementary, sometimes clashing personalities, romantic tension will arise. It's a staple of any piece of serialized storytelling, and "NCIS" is no exception. The show has had a number of romantic pairings over the years: Gibbs (Marc Harmon) and Shepard (Lauren Holly), McGee (Sean Murray) and Delilah (Margo Harshman), and Ellie (Emily Wickersham) and Nick (Wilmer Valderrama), to name a few.
The ultimate "Will They Or Won't They" relationship was that of Ziva David (Cote de Pablo) and Anthony "Tony" DiNozzo Jr. (Michael Weatherly). The chemistry between the pair was palpable, and while it was clear they desired a relationship, it was something the two could never quite make happen. Ziva did, however, have a romantic partner that at first appeared to be her ideal suitor: CIA agent Ray Cruz (Enrique Murclano). The pair were very close over the course of Season 8 of "NCIS," with Ray at one point proposing to Ziva, only to have it all fall apart. How did it all go wrong? Let's explore why Ziva and Ray just weren't meant to be.
A promising beginning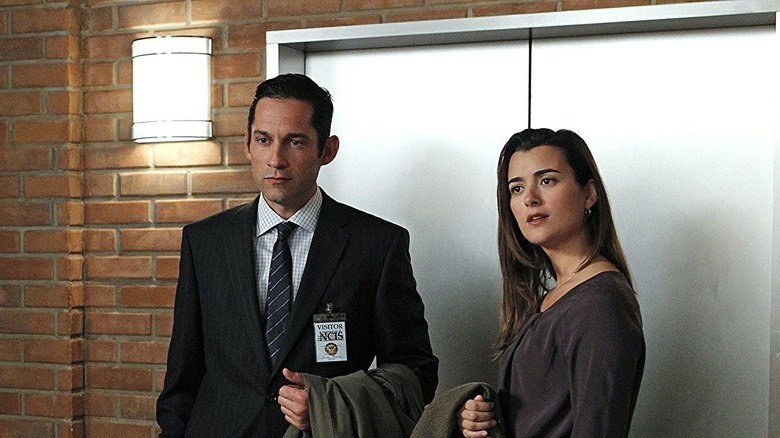 CBS
Ray and Ziva first crossed paths in the Season 8 episode "Spider And The Fly," hitting it off and beginning to date. The relationship was off screen for the most part, with the occasional reference to the pair seeing each other, going on trips, and genuinely enjoying each other's company. Ray would make his debut later in the season on "Two-Faced," and by the end of the season, Ray gave Ziva an empty ring box as he left the country on a mission as a clear indicator of his intention to propose to her.
For a time, this made Ziva happy, but by the following season's "Housekeeping," Ziva hadn't heard from Ray in seven weeks. The lack of communication or any assurances at all left her concerned about the future of the relationship, reminding her of how her father had never been part of her life during his time with the Mossad (just one of many details in Ziva's extensive backstory). The couple would reunite, but Ray's return would bring everything crashing to the ground.
Too many secrets to last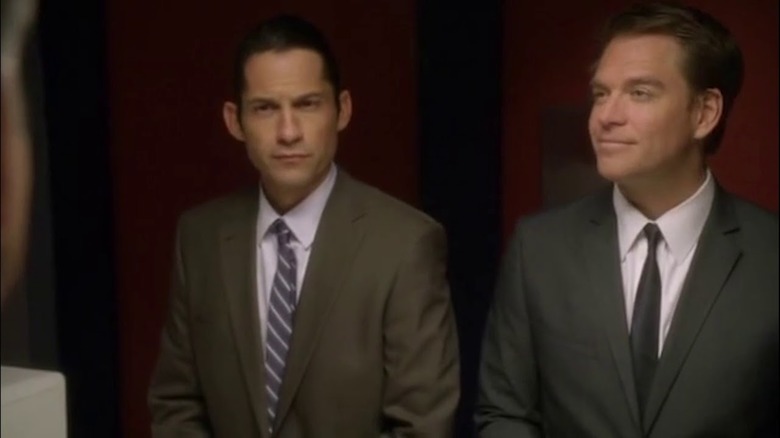 CBS
In the following episode, "A Desperate Man," Ray returns to the United States, but the relationship is unstable. After Ray stands her up at dinner, Ziva is ready to call it quits when he arrives and proposes to her. For a brief moment, it seems like she might just say yes, but then Gibbs and the team burst in and inform her that Ray is responsible for the murder of a navy lieutenant they've been investigating. Ray's mission overseas went south, and several mistakes on his part led him back to America where he illegally attempted to kill his target. The lieutenant was killed as part of Ray's efforts to cover up his failures. The relationship came to an ignominious end as Ziva punched Ray squarely in the jaw, signaling their breakup.
Ray Cruz and Ziva David were doomed from the beginning, with the former's penchant for keeping secrets as part of his work with the CIA and the latter being an intrepid investigator in search of the truth. With the weight of those secrets, Ray's crimes, and the lingering desire of fans to have Ziva and Tony get together, it's clear that this relationship never had a chance.