Rodney L. Jones III Dishes On How He Prepared For His Role In Candyman - Exclusive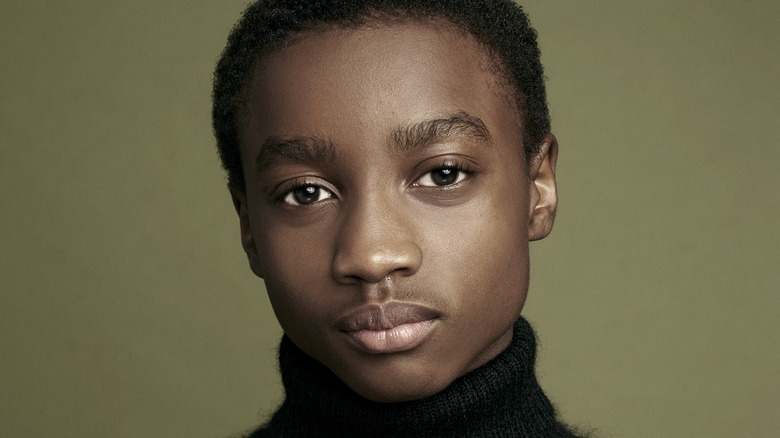 Sergio Garcia/agency photo
"Candyman" is easily one of the most memorable horror franchises to come out the 1990s, thanks in large part to star Tony Todd's indelible performance as Daniel Robitaille, also known as murderous soul Candyman. Summoned to reality by grad student Helen Lyle (Virginia Madsen), who was aiming to dispel an urban legend, the vengeful spirit would brutally dispatch anyone who dared to say Candyman's name five times out loud while looking in a mirror.
Nearly 30 years after the release of the original film, "Candyman" is back with a spiritual sequel to the tale, which stars Yahya Abdul-Mateen II and Teyonah Parris in a story largely set in modern day. Oscar-winning "Get Out" screenwriter Jordan Peele hired filmmaker Nia DaCosta to direct the film.
The movie begins, though, with a cruel, traumatic incident in the early 1970s that was witnessed by a young Billy Burke, played by Rodney L. Jones III. In an exclusive interview, the young actor opened up about preparing for his part in the new version of "Candyman."
Rodney L. Jones III prepared for his audition by watching Candyman with his family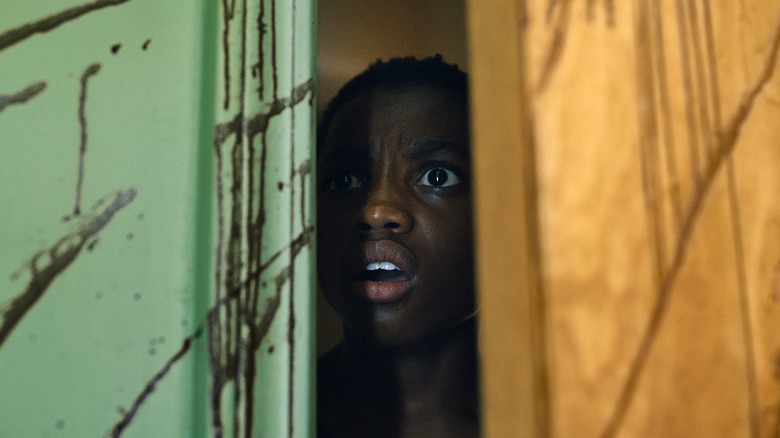 Universal Pictures
The new version of "Candyman" addresses racial injustices, as Sherman Fields (Michael Hargrove) — a man with a hook for a right hand who hands out candy to children in the housing projects in Chicago's Cabrini Green neighborhood — is accused of planting razor blades in the candy. After startling Billy Burke in an apartment building laundry room, Sherman dies in a horrific altercation with police and returns as a murderous spirit when people say "Candyman" five times into a mirror.
To prepare for his audition for the pivotal role of the young Billy (Colman Domingo plays the grown-up version), Jones told Looper in an exclusive interview that it was a must for him to watch the 1992 version. "I watched the film with my family and obviously my mom and her brother had already seen it when they were kids, so they were excited to show it to us," Jones recalled. "And it's even crazier because I grew up in Chicago, so it was really exciting. Also, it's another project that was filmed in Chicago and one that's actually even about Chicago. I was excited about that."
The lore of Candyman scared Rodney L. Jones more than the 1992 film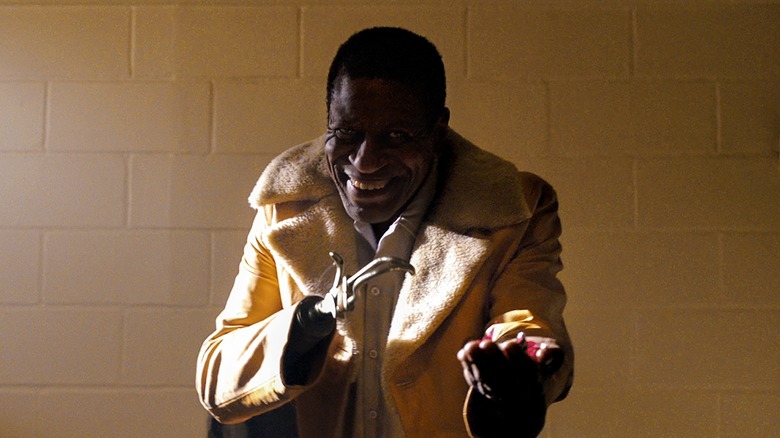 Universal Pictures
While the 1992 version of "Candyman" brought the tale to the theater masses, it originated as an urban legend rooted in some truth, at least as it pertains to murders involving the use of mirrored bathroom cabinets. "Definitely, the lore was a bit creepy," Jones shared with Looper. "I mean, just seeing gore and horror movies has never really made me flinch and stuff, but the lore that goes with it, the story of Candyman, has made me a little anxious at times, a little chilly, so it was kind of was scary."
Once Jones nabbed the role, Peele and DaCosta didn't require the young actor to watch the movie again. Jones did, however, do some more digging to help inform his portrayal. "I gave myself a little refresher on the story ... I made sure I knew what it was all about it, and I did my research on it, and that's what I did after I got the role," Jones enthused. "I was super excited then."
"Candyman" opens in theaters Friday, August 27.