Why Criminal Minds Fans Have A Problem With Beth's Story Arc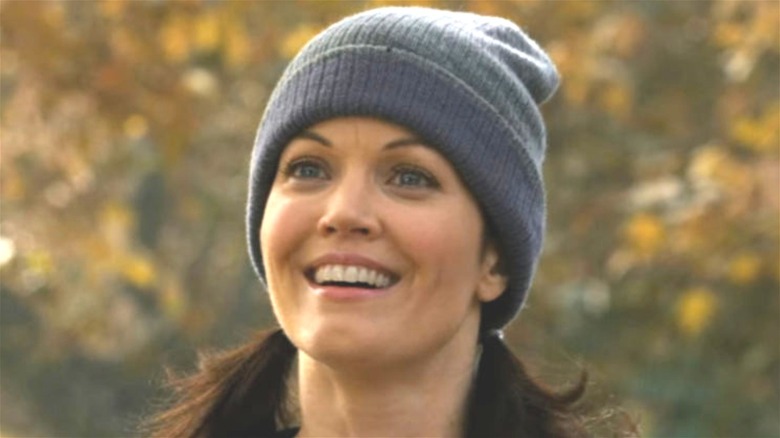 CBS
Unlike other long-running dramas, the cast of "Criminal Minds" remained relatively consistent over its 15 seasons; shows like "Grey's Anatomy" and "Law & Order" experienced far more cast changes. Certainly, the respective departures of Mandy Patinkin and Thomas Gibson shocked viewers and reshaped the dynamics of "Criminal Minds," but enough of the core cast remained to help the series recover and move forward.
While the core cast was largely consistent, "Criminal Minds" did frequently misuse its secondary characters. There were several instances of the trope known as "fridging," in which a female character was introduced as a love interest for one of the men of the Behavioral Analysis Unit and then quickly murdered in order to provide them an emotional story arc. Fans have also expressed disappointment with how the series handled the character of Beth Clemmons (Bellamy Young), who sporadically appeared on the show in Seasons 7 and 8 before being written out of the storyline.
Beth helped Hotch find happiness again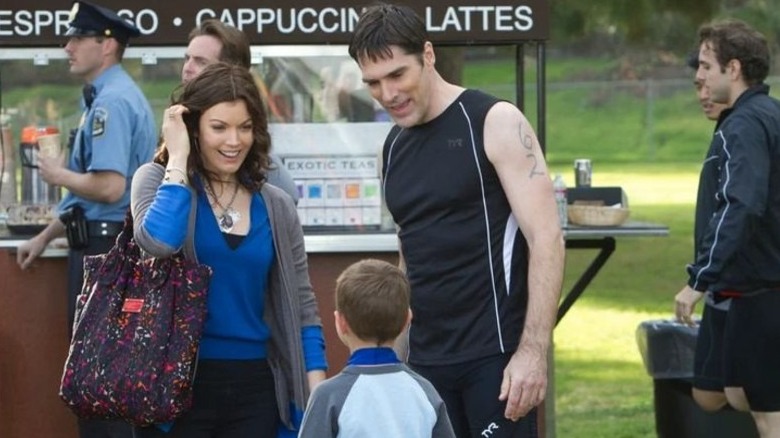 CBS
As "Criminal Minds" fans know, the ex-wife of Gibson's Aaron Hotchner was murdered by crazed serial killer George Foyet while Hotch listened over the phone in Season 5. Over the next season and a half, Hotch grieved for his ex-wife and adapted to being a single parent to their son Jack. Then in Season 7, Hotch met Beth Clemmons (Bellamy Young) while training for a triathlon. Early sparks led to a relationship, with Hotch even taking the significant step of introducing Beth to his son. Throughout the season, viewers received brief glimpses of the two building a strong foundation.
However, in Season 8, Beth's presence was noticeably reduced after she took a job in New York. The couple maintained a long-distance relationship, though it occurred largely off screen. In fact, Beth only appeared in two episodes during the entire season. Come Season 9, she's completely absent, though viewers are led to understand that she and Hotch are still together. In Season 10, it's announced that they ended their relationship.
Viewers liked Beth and wanted more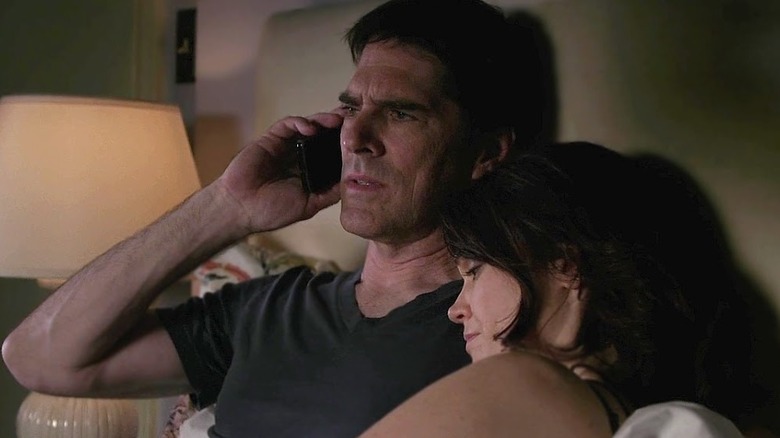 CBS
On Reddit, user ForgedInRats recently began a thread criticizing the short shrift Beth was given by the series' writers. In the post, they explained that they were bothered by how Beth's sole purpose seemed to be showing the audience that Hotch was moving on from the tragic murder of his ex-wife. Some replies stated that using Beth to show Hotch's recovery was a good thing, while others agreed with the original post. A couple of replies, though, helped explain why Beth was there one moment and gone the next: after her first season on "Criminal Minds," Bellamy Young was cast in ABC's "Scandal," where she remained for six years (via IMdb). 
With the actor's new commitments, it would seem the writers had little choice but to proceed with writing Beth out of the series. It was an unfortunate loss for the show, as viewers seemed to like the character, just not how quickly she was sent away.