Jesse Eisenberg's Highest-Grossing Movie Might Surprise You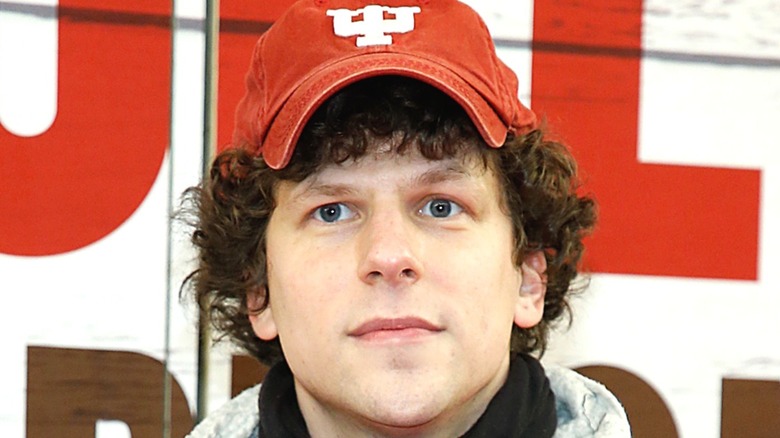 Arturo Holmes/Getty Images
You may not realize it, but Jesse Eisenberg has been in the showbiz game for over 20 years. The actor actually earned his first screen credit on a short-lived Fox series called "Get Real," in which he appeared alongside other future stars like Anne Hathaway, January Jones, Ellen Pompeo, and Taryn Manning — not to mention indie-rock icon Jenny Lewis (of Rilo Kiley fame). Just a couple of years after that series got canceled, the young Eisenberg found himself the toast of the indie film scene, earning raves for his work in the likes of "Rodger Dodger" and "The Squid and the Whale."   
In the years since, Eisenberg has remained ever-faithful to his indie roots. He has, however, excelled more than most in Hollywood at balancing blockbuster projects with more low-budget fare. And there are indeed a handful of big-time moneymakers spotting the actor's resume, leaving one to ponder which among his 40-plus movies to date brought in the most money? Was it one of the illusion-loving "Now You See Me" movies? Did David Fincher's Oscar-winning "The Social Network" take the cake? Or is Jesse Eisenberg's biggest moneymaker one of those kooky "Zombieland" flicks? As it is, the answer to that question might surprise you, if only because the actor's top-grosser is a film some movie lovers forget he was in.
Batman v Superman is the top moneymaker on Eisenberg's blockbuster resume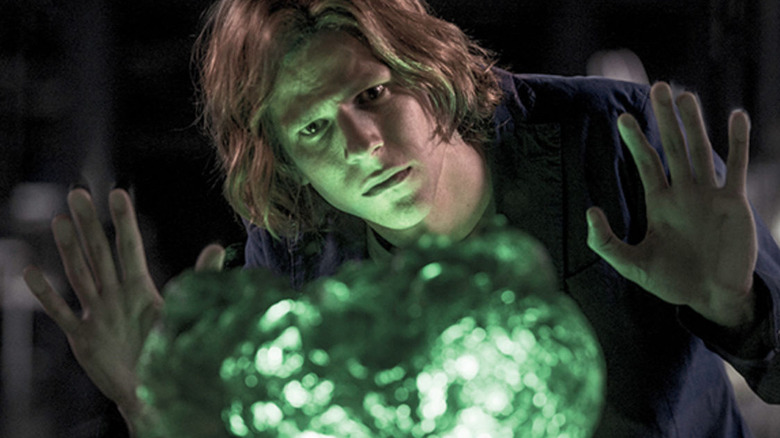 Warner Bros. Pictures/DC Entertianment
And as it turns out, none of the aforementioned films earned the top spot. Nor did Jesse Eisenberg's smash-hit animated affair "Rio" top the list of his biggest money-makers. Rather, Jesse Eisenberg's biggest box office hit to date was Zack Snyder's 2016 superhero battle royale "Batman v Superman: Dawn of Justice" (via The Numbers). That's not entirely surprising, of course, as "Batman v Superman" was one of the biggest releases in the history of Warner Bros. and DC Entertainment's collaboration, not only because it dropped two of the biggest superheroes in the history of comics into the same movie, but also because it was  tabbed to launch the fledgling DCEU.
That launch didn't exactly go according to plan, with "Batman v Superman" proving divisive among both fans and critics, and Warner Bros. subsequently dropping the ball on its follow-up, "Justice League," via some highly questionable decision-making. As it was, fans were also largely divided over Eisenberg's over-the-top work as iconic DC Supervillain Lex Luthor in both films.
Nevertheless, "Batman v Superman" at least proved a massive financial hit, with the tentpole superhero confection (boasting Ben Affleck and Henry Cavill in the title roles alongside Gal Gadot in her Wonder Woman debut) netting close to $900 million at the worldwide box office. As for "Justice League" (which featured little more than a cameo from Eisenberg's Luthor), it came in a distant second among the actor's box office hits, earning just over $650 million.