Here's Where You Can Watch Expelled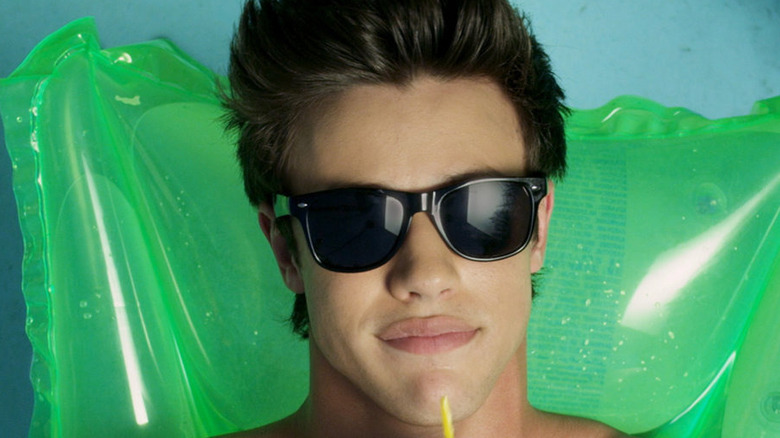 20th Century Studios
Starring multiple internet personalities of the 2010s, including former Vine hitmaker Cameron Dallas, Lia Marie Johnson (Bayou Caviar), and Andrea Rose Russett, "Expelled" is an unusual teen comedy that captured a certain social media zeitgeist when it premiered in 2014.
Dallas stars as Felix O'Neil, a natural prankster who hates school. Ironically, when he's finally kicked out of the place after his third strike, he'll do anything to hide the truth from his parents and get back in. This includes dealing with his ex Vanessa, tampering with his grades, and even blackmailing the dean, Mr. Truman (Emilio Palame).
"Expelled" only saw a limited release before being released on VOD by 20th Century Fox, meaning reception stateside has itself been limited. There aren't enough reviews of the movie on Rotten Tomatoes for it to have a Tomatometer score, and the audience score is only 53 percent. Still, fans of these Instagram and YouTube personalities really shouldn't miss this comedy that brought them all together at once.
This is where you can currently watch "Expelled."
Expelled can be rented or purchased from various services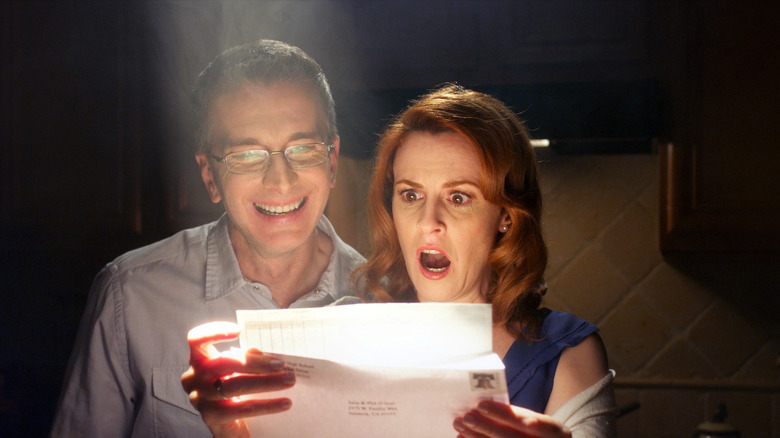 20th Century Studios
Currently, "Expelled" isn't streaming on any subscription services like Netflix or Hulu, though this can change month-by-month. That means that you'll likely have to rent or purchase the film from any number of digital libraries.
You can rent the film on Itunes for $3.99 or buy a digital copy for $14.99 in HD. A rental of "Expelled" for a limited period is in fact similarly priced on Amazon, Google Play, YouTube, Vudu, and Redbox.
If you'd like to buy a digital copy of "Expelled," you can purchase one for $13.99 from Amazon, Google Play, YouTube, and Redbox. You can also download a digital copy from Vudu for $14.99. And, of course, you can also find the film through physical media, as "Expelled" was released on DVD. 
Hopefully, now that Disney has merged with 20th Century Fox, the film will find an audience on Disney+ or a similar service.