Marvel Fans Just Got Some Excellent News About These Upcoming Disney+ Series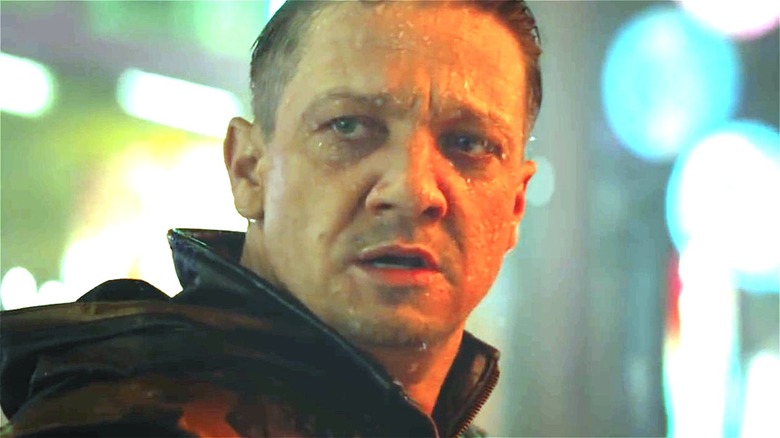 Marvel Studios/Disney
The Marvel Cinematic Universe has expanded exponentially in 2021 thanks to Disney+. The first shows developed by Marvel Studios finally arrived on the streaming platform and drastically changed the way audiences see some of the biggest heroes and villains. "WandaVision" revealed the true potential of Scarlet Witch (Elizabeth Olsen) and delivered a brand new version of Vision (Paul Bettany), while "The Falcon and The Winter Soldier" finally saw Sam Wilson (Anthony Mackie) become the new Captain America.
That's all without mentioning just how revelatory "Loki" became, setting the stage for the next big bad of the MCU. Obviously it also embraced the multiverse and introduced the idea of alternate versions of Earth's Mightiest Heroes in parallel universes.
All this is to say that so far, the Marvel shows debuting on Disney+ are hugely important when it comes to the grand tapestry of the MCU. Clearly, there's more to come, and Marvel's Executive VP of Film Production recently revealed some incredible news about two upcoming live-action shows coming to Disney+.
Hawkeye and Ms. Marvel
So far, Marvel fans have been treated to a steady stream of content since the beginning of 2021 and now that the "Loki" finale has been released, many are already looking forward to what's next. Luckily, there isn't long to wait, because the first trailer for the animated "What If...?" series revealed that the show arrives on August 11, 2021. But the good news doesn't stop there! Executive VP Victoria Alonso confirmed some exciting news about two of the next live-action shows, "Hawkeye" and "Ms. Marvel."
When speaking at the NALIP Media Summit (via Variety), Alonso said that there are "a few other shows" heading to Disney+ this year, naming "Hawkeye" and "Ms. Marvel" as two of the projects fans can expect to see on the streaming service. "Hawkeye" is set to follow Clint Barton (Jeremy Renner) and Kate Bishop (Hailee Steinfeld) as the Avenger will presumably pass the baton/arrow to the younger archer, while "Ms. Marvel" will introduce Kamala Khan (Iman Vellani), a hero with shape-shifting abilities. Alonso didn't name any specific dates, but it seems likely that "Hawkeye" could debut first, while "Ms. Marvel" may arrive around November/December – marking a year to go until the November 2022 release of "The Marvels."
Alonso also revealed how Disney+ allows them to do more with certain heroes, saying "When the chance of being a part of this streaming world came about, we were beyond excited because all of a sudden we could actually give the fans far more than 1/4 of a page or three cool moves." Marvel is also currently working on "Moon Knight," starring Oscar Isaac as Marc Spector, alongside "She-Hulk," which is being led by "Orphan Black" star Tatiana Maslany. However because both of those are still in varying stages of production, it seems likely that they'll both drop in 2022.