The Surprising Movie John Travolta Calls His Best Film Role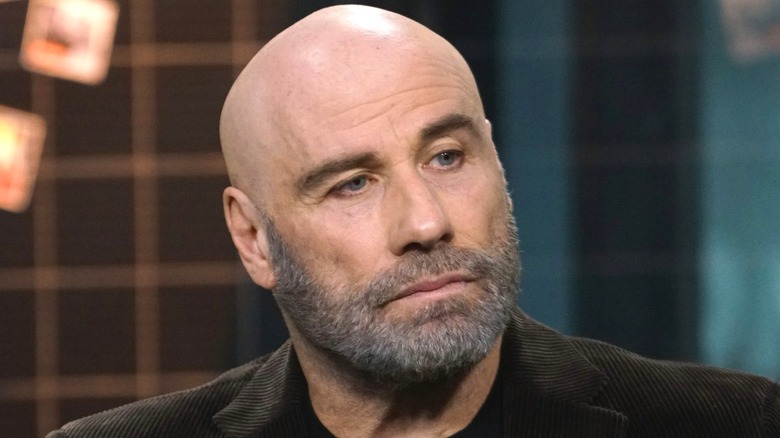 Manny Carabel/Getty Images
With a career that spans nearly five decades and a willingness to take risks that's earned him everything from Oscar nominations to Razzie awards, John Travolta has a vast and wide-ranging portfolio from which to choose his favorite role. Fans may be surprised to learn, however, that one of the actor's most beloved characters (via a 2019 interview with Consequence of Sound), doesn't come from a project involving Olivia Newton John, diners, dancing, or even facial prosthetics. One thing it does involve? Limp Bizkit's lead singer, Fred Durst, as director and co-writer of the film. 
Yes. You read that correctly. 
In his interview, Travolta revealed that his ability to detach himself from a film and view it "as an audience member" directly correlates to the eccentricity of the character in question. In other words, the less like the real John Travolta a character is, the more he enjoys (and is able to enjoy) watching that character on screen. "I like the more eccentric characters," he said, which may explain the uncanniness of his love for his star-obsessed, loner character Moose in Durst's (largely panned) 2019 thriller, "The Fanatic." 
John Travolta loves watching his character in The Fanatic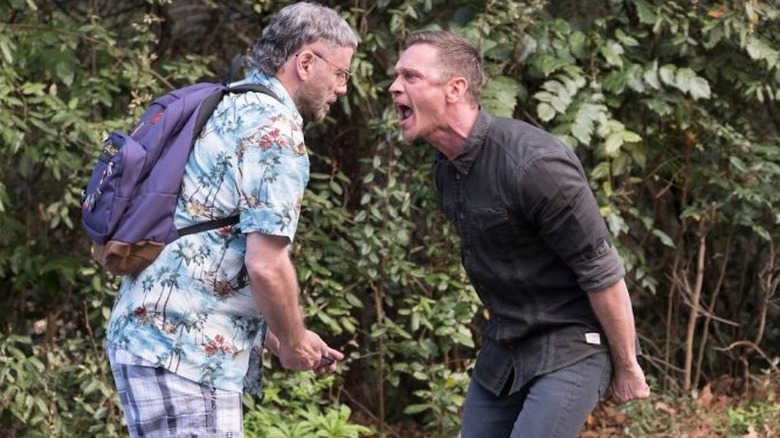 Quiver Distribution/Redbox Entertainment
"I really love watching Moose in this movie," he tells Roffman. Although, sadly, the critics did not, one gets the impression that Travolta's affinity for a role or character has very little to do with how that character's received by reviewers, and everything to do with how he personally feels about the quality of the character on paper. 
"When it's really good writing is when I get the most excited," he said, before alluding to his character in 1998's critically acclaimed "A Civil Action." After praising the film's writer, Steven Zaillian, the actor explained that although he was "exhausted" heading in to do voice-over work for "A Civil Action," he "still couldn't wait to do it, because it was so good." (Zaillian also wrote the screenplay for acclaimed films such as "Schindler's List," "Gangs of New York," "Moneyball," and "The Irishman," to name a few.)
While it's tempting to assume that Travolta loves Moose so much because, as a celebrity, he's had to deal with his fair share of "Mooses," the actor insists that while he's certainly encountered obsessive fans before, it was never "traumatizing or upsetting." (In contrast, in the film, his character becomes so disillusioned with his favorite action star that he goes to extreme lengths to destroy his former idol's life.) 
Still, there is something undeniably meta about listening to an actor speak about one of his favorite roles, only to cut to a scene from the movie wherein his character (while watching his obsession on television) starts screaming, "You're a big fake! You just pretend all day, that's all you do! Anybody can do that ... anybody can do that." 
Maybe. But not just anybody can confidently claim a Razzie Award-winning film as one of their best roles and pull it off quite like John Travolta.