The Over-The-Top John Travolta Thriller That's Killing It On Netflix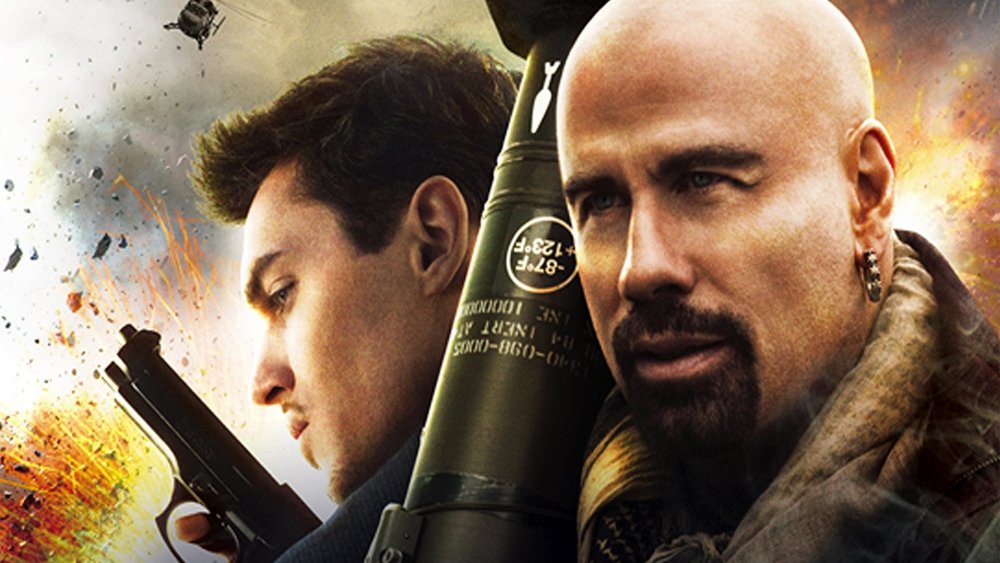 Lionsgate
In the mood for a fast-paced, funny action movie with a totally bonkers performance from John Travolta? Look no further than Netflix.
From Paris with Love, an unheralded 2010 flick from Taken director Pierre Morel, has made its entrance onto the streamer Top Ten list for movies in the U.S. Viewers are finding the international caper to be the perfect distraction during this, the Summer that Can't Seem to Just End Already.
Considering the title, it may not surprise you to learn that From Paris with Love is a joint French-American production, sporting a supporting cast full of faces that may not be terribly familiar to American eyes. Co-starring with Travolta is Jonathan Rhys Meyers, perhaps best known for his role as Bishop Heahmund on the History drama Vikings; Kasia Smutniak, a Polish actress and model who recently appeared in this year's Robert Downey Jr. film Dolittle; and British actor Richard Durden, who had a small role in last year's Star Wars: The Rise of Skywalker.
The flick's action bonafides don't end with its director and star. Adi Hasak (Eyewitness) scriped From Paris with Love from a story by French writer-director Luc Besson — who wrote Taken, and who has given the world such insane cinematic experiences as The Fifth Element, The Transporter, and Lucy. This is a film made by people who know their way around briskly plotted, high-octane action — so it's not terribly surprising that it's crushing it on Netflix at the moment.

What's From Paris with Love about?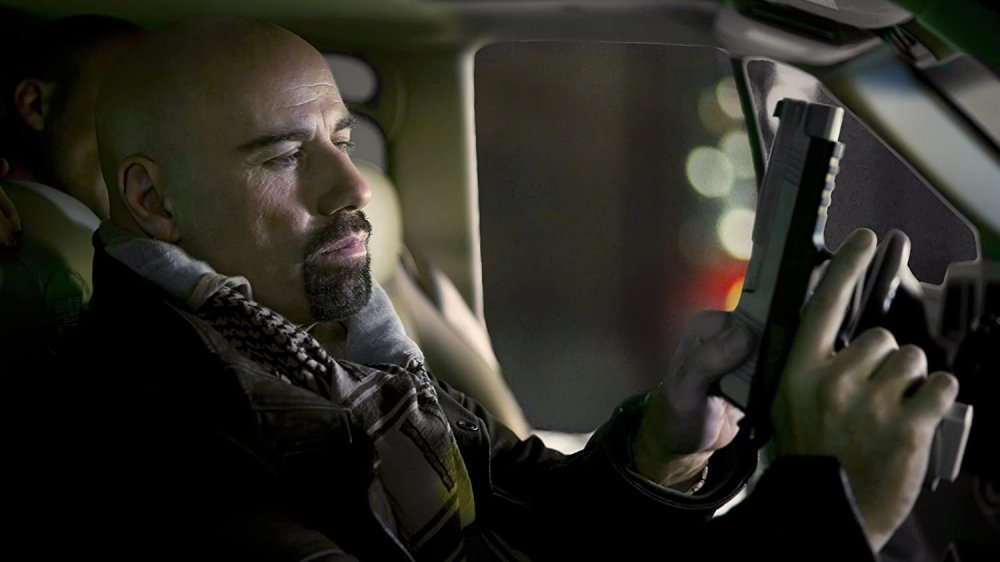 Lionsgate
From Paris with Love centers on James Reese (Meyers), an aide to a U.S. ambassador to France, who lives something of a double life as a low-level CIA asset. He's got a sweet pad in Paris and a gorgeous French girlfriend, but he still feels like his life would be cooler if he could become a full-fledged CIA agent.
Fortunately for him, the Agency is running a bit low on French operatives, so Reese scores a trial run as the partner of a seasoned agent by the unlikely name of Charlie Wax (Travolta). Reese's first assignment: extricate Wax from the clutches of French customs, where he's being held up over what appears to be a case of energy drinks. Reese is able to smooth the situation over, but once he's alone with Wax, it becomes apparent that he's stepped into a world of crazy. Inside those cans of energy drink are the disassembled pieces of Wax's pistol, a terrifying weapon that Reese's new partner refers to as "Mrs. Jones."
The scarily enthusiastic Wax tells Reese that they've been assigned to sniff out a French-Chinese drug ring with ties to Pakistani terrorists — but as soon as they're able to track down the terrorist cell, it turns out that the baddies have for some reason been keeping tabs on Reese as well. Has the green agent been compromised? Before it's all over, secrets will be revealed, allegiances will be tested, and Mrs. Jones will be put to work early and often.
Was From Paris with Love a box office success?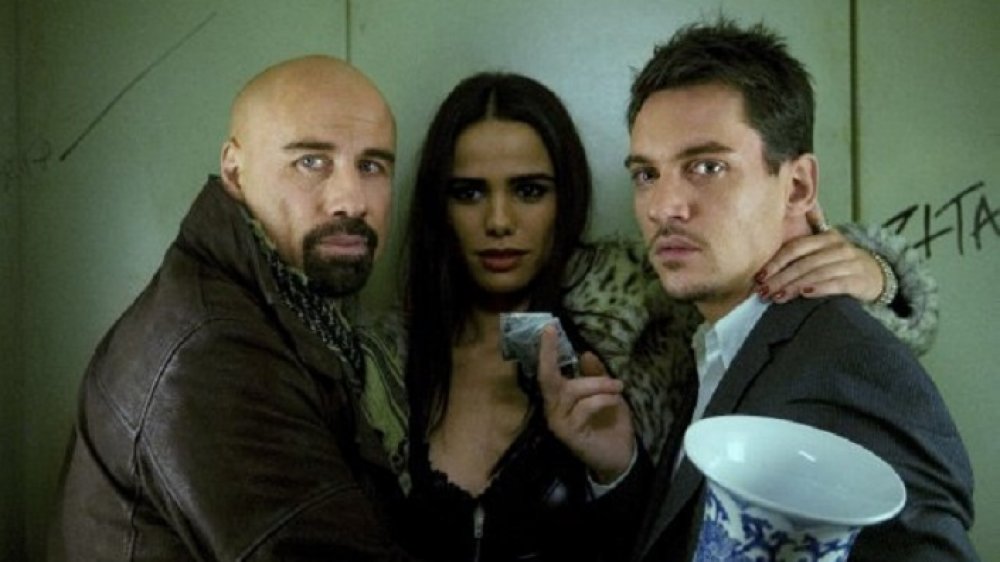 Lionsgate
If you've never heard of From Paris with Love, you're not alone. The flick opened in February 2010, back in the pre-Deadpool times when that month was generally considered to be a cinematic graveyard. Its competition was anything but stiff, with the only notable release opening the same day being the romantic drama Dear John, a Nicholas Sparks adaptation. Nevertheless, From Paris with Love managed only about $8 million in its opening frame (via TheWrap). Martin Scorsese's thriller Shutter Island sauntered into theaters the following weekend, pretty much sinking any chance the flick might have had to gain traction, and From Paris with Love finished its theatrical run with a $52 million worldwide gross — coincidentally, the same amount as its budget.
The movie has been all but forgotten in the intervening years — until it popped up on Netflix, where it finally found an audience of still-homebound film fans starved for some totally bananas action after this long, hot summer of shuttered theaters and sticky couches. Sure, it's not exactly high art, but From Paris with Love is a heck of a lot of fun — thanks to the efforts of Morel, Besson, and Travolta, whose "delightfully unhinged" mode never fails to please.