The Character Everyone Forgets Chris Evans Played In Scott Pilgrim Vs. The World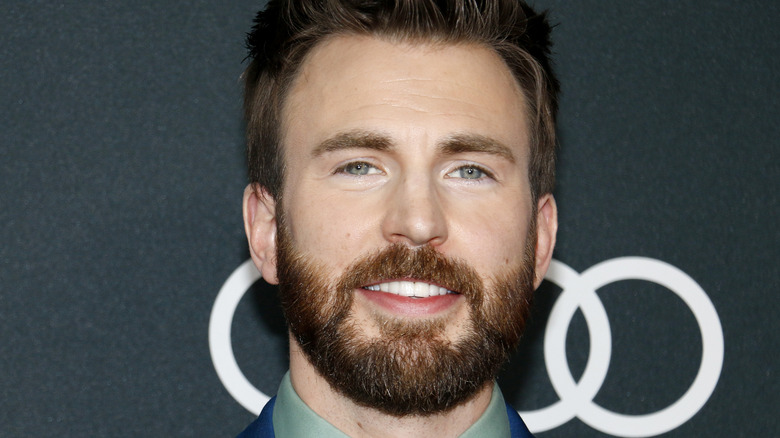 Tinseltown/Shutterstock
Before he officially became Captain America, Chris Evans had already done his fair share of comic book movies. After appearing in films like "Not Another Teen Movie" and "Cellular," Evans starred as Johnny Storm, AKA the Human Torch, in "Fantastic Four" and the sequel, "Rise of the Silver Surfer." Though they came from the same comic book universe, Storm differed drastically from Steve Rogers in his cocky attitude and carefree joy about being a superhero.
Evans went on to appear in other comic book adaptations, including "TMNT," where he took on the role of DIY superhero Casey Jones, and "The Losers," where he played Jensen. Then in 2011, he was cast as the title character in "Captain America: The First Avenger," and the rest is history. Evans' recurring, steadfast performance as Steve Rogers became an essential part of the MCU's appeal until his character left the series in "Avengers: Endgame."
However, in the year before "The First Avenger" premiered, Evans appeared in another comic book adaptation, albeit of a very different style and genre from Marvel superhero comics.
Chris Evans played Lucas Lee in Scott Pilgrim vs. the World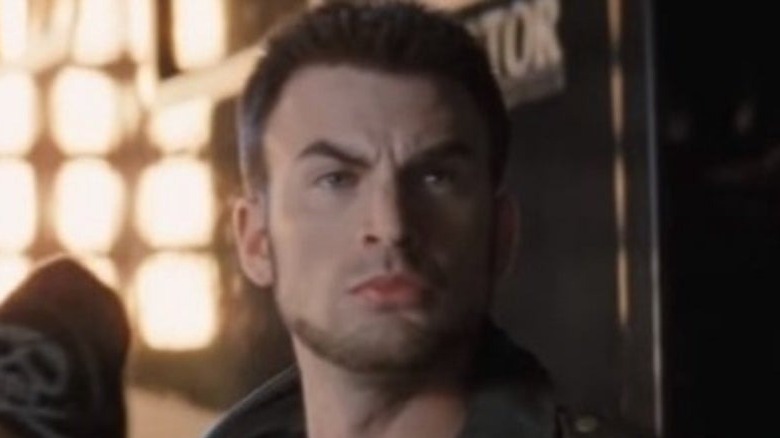 Universal Pictures
Adapted from the series by Bryan Lee O'Malley, "Scott Pilgrim vs. the World" starred Michael Cera as Scott Pilgrim. Scott is an aspiring bassist who has to fight the seven evil exes of the woman of his dreams, Ramona Flowers (Mary Elizabeth Winstead). Directed by "Baby Driver" filmmaker Edgar Wright, "Scott Pilgrim" sees comic book and video game logic intersect in a wild, ambitious high-concept comedy.
One of the evil exes is movie star and pro skateboarder Lucas Lee, played by Chris Evans — complete with bad facial hair and a pseudo-hip leather jacket. It's a hilarious, over-the-top performance from Evans, who leans into Lee's ludicrousness by putting on an obviously fake raspy voice. It's not the kind of role that gets actors Best Supporting Oscar nominations but he's one of the highlights of a movie already crammed with images and ideas. It's no surprise that he returned to comedy with the recent mystery film "Knives Out."
If you want to see Evans for yourself in "Scott Pilgrim," it's currently streaming on Netflix.