In Brendan Fraser's Career, One Movie Stands Above The Rest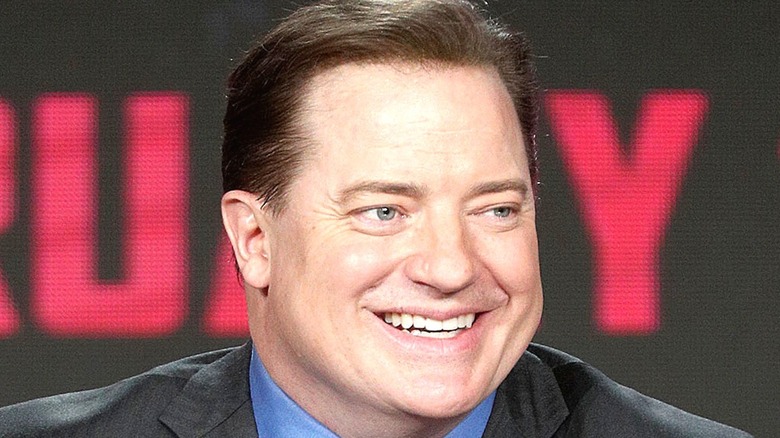 Frederick M. Brown/Getty Images
After nearly dropping out of Hollywood after some traumatic experiences (via GQ), actor Brendan Fraser has been on a comeback lately. He's a regular on the ongoing HBO Max show "Doom Patrol" as well as a cast member of recent FX mini-series "Trust," and he's also set to appear in Martin Scorsese's upcoming feature "Killers of the Flower Moon." The star even choked up during an interview when told that fans were rooting for him.
Fraser began his career early on in the Nineties, often using his natural goofiness to great effect in comedic roles, but he showed his versatility in acclaimed drama films as well. Later in the decade he began an action career as well, though the stunts took a serious toll on his body. Current-day Brendan Fraser seems more content playing character actor roles and parts he finds interesting more than anything else.
But only one Brendan Fraser movie is the best of the bunch, which is impressive considering his dozens of film and television credits. 
Brendan Fraser's most critically acclaimed film is 1998's Gods and Monsters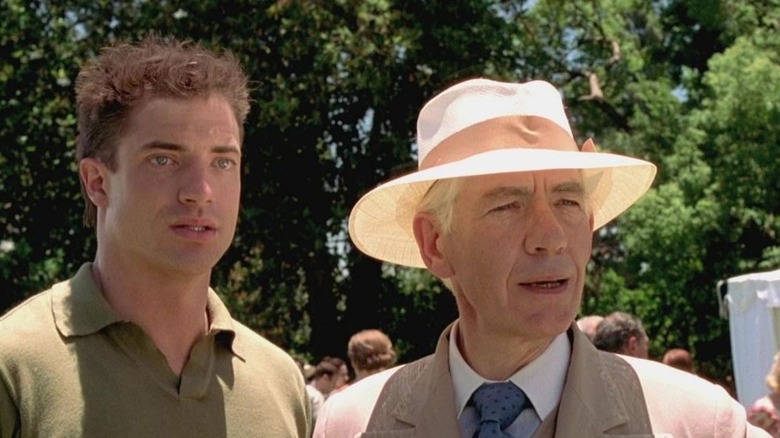 Lionsgate
The highest-ranked Brendan Fraser movie with critics on Rotten Tomatoes, at 96% critical acclaim, is "Gods and Monsters," a 1998 drama that co-starred Ian McKellen.
Directed by Bill Condon, the film is a fictional portrait of director James Whale's declining years. Responsible for the 1930's Universal "Frankenstein" films and "The Invisible Man," an older Whale struggles with his health after a series of strokes, and the sense that his accomplishments have been forgotten. He only finds some solace when he becomes friends with young gardener Clayton Boone (Brendan Fraser), even as he also becomes increasingly attracted to him.
Ebert praised "Gods and Monsters" as "not a deep or powerful film, but it is a good-hearted one, in which we sense the depth of early loss that helped to shape Whale's protective style, and the California openness that allows Clayton Boone to care for a man he has nothing in common with."
The second most acclaimed film starring Fraser on Rotten Tomatoes is this year's "No Sudden Move," at 91%, and the Graham Greene adaptation "The Quiet American," given an 87% score.
You can currently watch "Gods and Monsters" on HBO Max.