Spider-Man: No Way Home's Director Had The Best Reaction To The Trailer Release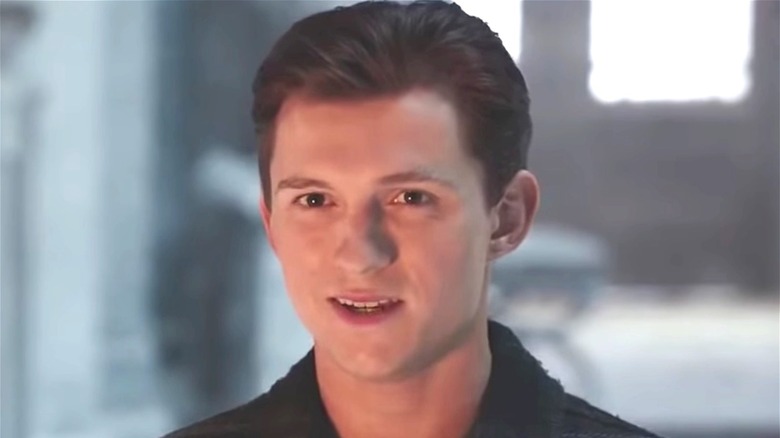 Marvel Studios/Sony Pictures
The internet is abuzz with talk about the new "Spider-Man: No Way Home" teaser trailer, which Sony Pictures just released. But it's highly likely that the studio didn't initially plan to release the first trailer today, with their plans changing after the trailer was leaked online, mainly through TikTok. No matter how it got out, fans are very excited to get their first look at the upcoming movie, which looks like it will be quite the game changer. 
Starring Tom Holland as Peter Parker, a.k.a. Spider-Man, "Spider-Man: No Way Home" will have Peter and Stephen Strange (Benedict Cumberbatch) accidentally breaking open the multiverse as a result of an attempt to change the past. The third movie in Holland's "Spider-Man" series, "Spider-Man: No Way Home" will feature the return of Marisa Tomei as Aunt May, Zendaya as MJ, Jacob Batalon as Ned Leeds, and a lot more fan-favorites, along with many long-suspected additions, although the only one really confirmed so far is Alfred Molina as Doc Ock. 
Another returning team member is director Jon Watts, who also directed "Spider-Man: Homecoming" and "Spider-Man: Far From Home." When the real trailer for his movie was released by Sony, Watts shared his personal reaction through a short video on Instagram that pokes fun at the nature of the online leak. 
Jon Watts jokes about the Spider-Man trailer leak on Instagram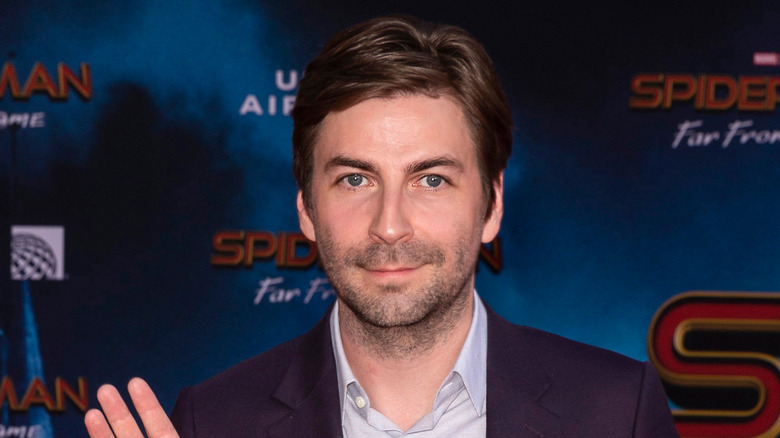 Ovidiu Hrubaru/Shutterstock
Although it must be a major bummer to have the "Spider-Man: No Way Home" trailer leaked online early through bad quality videos, Sony, Watts, and the cast seem to be taking it pretty well, while also encouraging fans to watch the actual, high-quality teaser now that it's out. Watts took things a bit further with a witty clip on his personal Instagram, in which he watches a video on a phone, of a video on a phone, of a video on a phone, of a phone playing the leaked trailer. 
We know that's all a bit confusing, so we recommend checking this small bit of inception out yourself. Along with the video, Watts added the caption "The way the director intended," making a joke about the effort people went to in order to get a sneak peek at the new movie, no matter how horrible the quality. It looks like a lot of fans appreciate the director's humor, and the official "Spider-Man: No Way Home" Instagram account even jumped into the conversation, simply commenting "director's cut," another spot-on joke that fans appeared to enjoy.  
While this might not have been on purpose, the video also feels like a hint at the visual stylings we will likely see in "Spider-Man: No Way Home." Watts has already experimented with kaleidoscopic imagery in "Spider-Man: Far From Home," most notably in the scene when Mysterio (Jake Gyllenhaal) creates intense visions for Peter through his drones. As "Spider-Man: No Way Home" will be exploring the even crazier concept of the multiverse, there are sure to be even more mind-bending scenes, with some already revealed in the teaser trailer.