Game Of Thrones Actor Michael McElhatton Joins Justice League Cast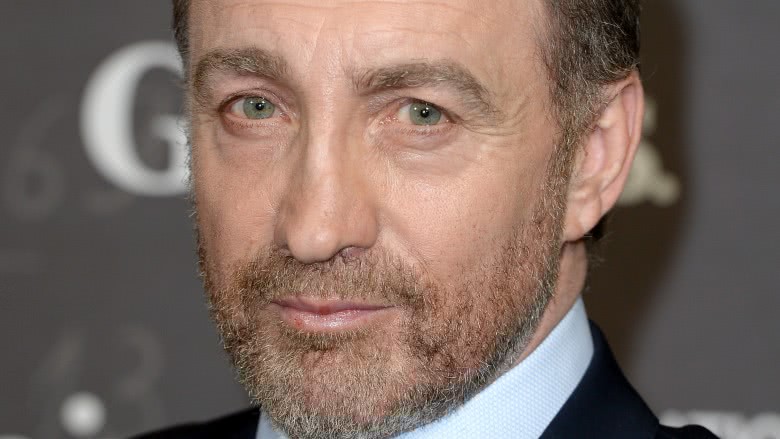 In Game of Thrones, Michael McElhatton plays the fearsome Roose Bolton. And in Justice League, he'll play, well, someone.
Speaking with Red Carpet TV, McElhatton revealed that he's shot scenes for the upcoming Zack Snyder-directed flick, but he kept a tight lip on who he portrays and how exactly he fits into the story. "I can't really tell you anything about that. And who knows? Maybe they're doing reshoots," McElhatton teased. "But [the film] looks pretty amazing."
However, McElhatton dished up a few juicy details on the sequence he's involved in and drew a comparison to Snyder's Batman v Superman. "The scene I did [is] a big kind of opening scene, which was pretty dark, actually, in its tone. But in a good way," he said. "I quite like that, and it wasn't 'comic book-y.' But I think you can thread a certain amount of humor through it, which maybe the previous one was lacking."
McElhatton also mentioned that the super-sized superhero movie will have a markedly lighter feel to it, one that stands out from Snyder's notoriously gritty Batman venture. "There's going to be a lot more humor in [Justice League]," he said. "I think that would probably be the main difference compared to the previous one."
It certainly seems that Snyder and Warner Bros. are diverging from the darker DC installments of years past. Though last year's Suicide Squad was one of DC's attempts at a campier tone amongst criminal subject matter, it wasn't exactly a hit. (And that's putting it lightly.)
Justice League may strike the right balance, as evidenced by the cheeky one-liners from the Flash (Ezra Miller) and Batman (Ben Affleck) in the film's trailer, but we'll have to wait and see if the film truly brings the giggles. Here's to hoping it all shakes out.
McElhatton joins Jason Momoa as Aquaman, Gal Gadot as Wonder Woman, Ray Fisher as Cyborg, Amber Heard as Mera, Amy Adams as Lois Lane, and Ciarán Hinds as Steppenwolf for the film.
Justice League is set to hit theaters on November 17. While we wait for more details on McElhatton's character, check out what the Justice League cast looked like as kids. How adorable.