Motherland: Fort Salem Season 3 - What We Know So Far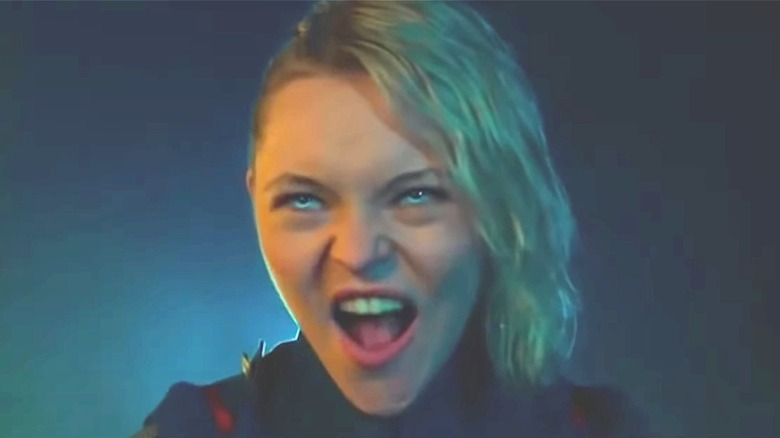 Freeform
Over the course of television history, there have been numerous shows involving witches. Some, such as the HBO series "True Blood," have involved witches as part of an ensemble of supernatural beings, while others, such as the WB series "Charmed" and its recent CW reboot, focused primarily on witches.
Freeform added to the latter category in 2020 with "Motherland: Fort Salem." Created by Eliot Laurence, who was also behind the crime dramedy "Claws," the show is set in an alternate history where the Salem Witch Trials were ended by an accord forged between witches and the U.S. government, resulting in an army comprised entirely of witches, with mandatory conscription for anyone who is of witch lineage or displays witch powers. Over the course of the series, whose second season will end on August 24, it has garnered a number of fans, who got the exciting news that the show has been renewed for a third season. 
Here's what we know about "Motherland: Fort Salem" Season 3 so far.
Is there a release date for Motherland: Fort Salem Season 3?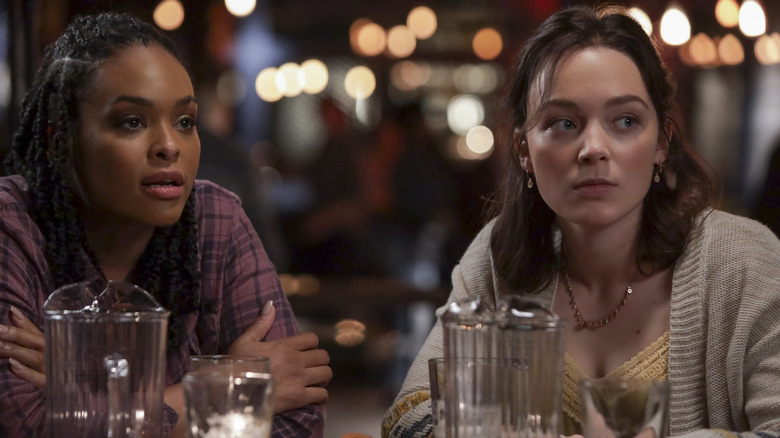 Freeform
There is currently no confirmed release date for the third season of "Motherland: Fort Salem." It is confirmed, however, that it will be the show's last season.
However, based on the release of Season 2, it's likely the third will be released in summer 2022. While the show's first season made its premiere in March 2020, the second one debuted in June 2021, and Freeform is unlikely to alter the release date once again for what will be the final season, as that may confuse fans of the series, risking a drop in viewership.
However, the timeline may also mean a natural delay of the third season to a September 2022 premiere. The show received a second-season renewal in May 2020 (via Deadline), leading to a June 2021 premiere, so a third-season renewal in August 2021 could mean fans may have to wait another year or so for the final season to arrive. However, the delay in Season 2's arrival could have also been caused by the extenuating circumstances the TV industry faced due to the pandemic, rather than natural conditions. If that truly is the case, fans may see the show's third season make its debut in summer 2022, but if the production schedule would've been the same no matter what, a fall 2022 premiere is more likely.
Who in the cast will likely return for the third season of Motherland: Fort Salem?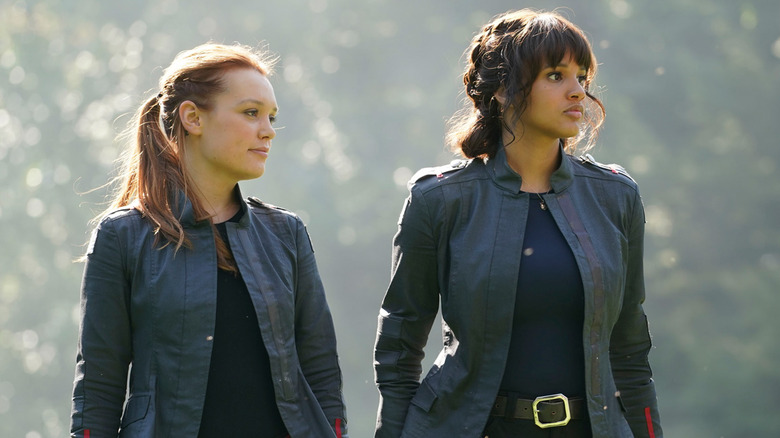 Freeform
The show's main cast is sure to return for the third season. This means the principal trio — Taylor Hickson, who plays Raelle Collar, Jessica Sutton, who plays Tally Craven, and Ashley Nicole Williams, who plays Abigail Bellweather — are sure to be back. Some secondary performers who play crucial characters are also sure to return. This includes Amalia Holm, Catherine Lough Haggquist (Petra Bellweather), Lyne Renée (Sarah Alder), and Demetria McKinney (Anacostia Quartermain). 
The return of other performers may be more questionable, but given that this is the show's last season, it's more likely than not that the characters will be important to the story. This means Emilie Leclerc (Izadora), Tony Giroux (Adil), Kylee Brown (Khalida), and Praneet Akilla (Gregorio) can also be expected to return. In addition, Ess Hödlmoser (M), Arlen Aguayo-Stewart (Nicte Batan), Mellany Barros (Penelope Silver), and Diana Pavlovská, who plays Willa Collar as well as the Mycelium manifestation in Raelle's head, are also likely to be back for the third season.
What might the plot of Motherland: Fort Salem Season 3 be about?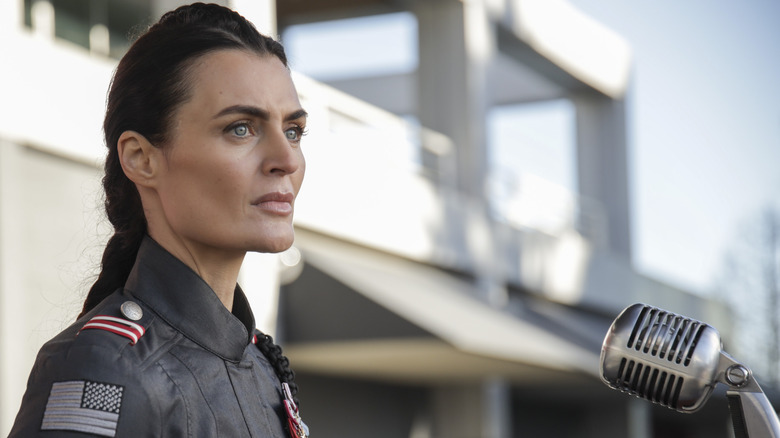 Freeform
With the leader of the Spree having been caught this season, it's clear that the show's third season is going to focus on the Camarilla and their crusade against witches. The second season has worked to establish the personal vendetta of numerous characters against the Camarilla; Abigail continues to hate them for what they did to her cousin Charvel, Alder saw them slaughter her coven, leading to the creation of the Mycelium, and both Scylla and Anacostia have seen how the Camarilla treat children who show signs of being witches. 
With Willa's death, Raelle is sure to join their ranks, ensuring that nearly every witch will have a personal reason for going after them, which is sure to manifest in a united front. With Raelle now able to communicate with the Mycelium via her mother's spirit, that is sure to also play a pivotal role either in attacking the Camarilla or defending her loved ones from them.
Petra Bellweather's overturning of General Alder's power in the military is sure to be explored in the third season as well. It's clear that, despite Tally and others standing against Alder, she is not ready to give up power so easily, and it's quite likely that Season 3 will also see Alder try to regain her position.
With this being the final season, things are sure to come to a head, and how that plays out will be seen when "Motherland: Fort Salem" returns for its third season.