Labyrinth Reboot Taps Don't Breathe Director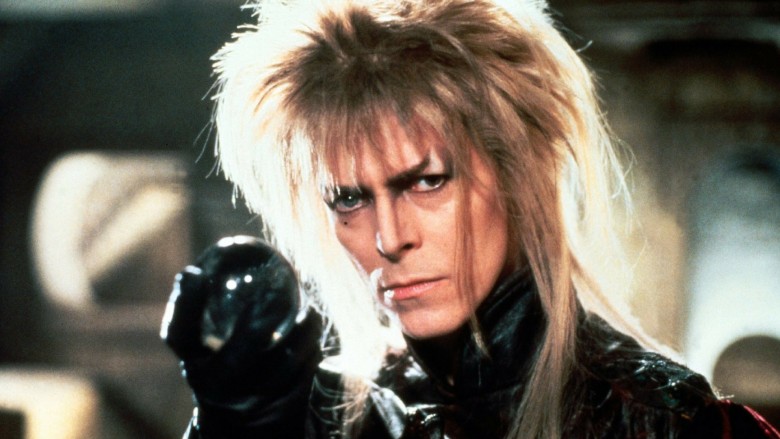 The long-rumored Labyrinth reboot is finally moving forward. Variety reports that Tri Star has hired Don't Breathe director Fede Alvarez to direct a new film based on the 1986 classic.
The original Labyrinth, directed by Jim Henson and executive produced by George Lucas, stars a young Jennifer Connelly as a teen who goes on a quest through a mysterious maze to rescue her baby brother from a musically inclined Goblin King played by the late David Bowie. Alvarez will also co-write the script with Jay Basu, who is currently working on the script for The Girl in the Spider's Web–the Girl with the Dragon Tattoo sequel that Alvarez is also set to lead. Sources tell Variety that Alvarez will get to work on the Labyrinth remake after he finishes work on The Girl in the Spider's Web.
It's unclear if this means that Tri Star is no longer moving forward with the Labyrinth sequel, which Guardians of the Galaxy scribe Nicole Perlman announced she was working on in January of 2016 (via Variety). It's unlikely that both projects are moving forward, and the announcement of the new script from Alvarez and Basu likely means that Perlman's was thrown out.
It's also unclear if Alvarez's project will be a reboot, remake, or sequel. However, Variety's headline does refer to it as a spinoff. Deadline reports that sources say the movie will be set in the same universe as the original but follow an entirely different story. "Labyrinth is one of the seminal movies from my childhood that made me fall in love with filmmaking," Alvarez told Deadline. "I couldn't be more thrilled to expand on Jim Henson's mesmerizing universe, and take a new generation of moviegoers back into the Labyrinth."
While we wait to see more of the Labyrinth universe, see some movie releases you won't want to miss this year.