Cat Grant Is Returning To Supergirl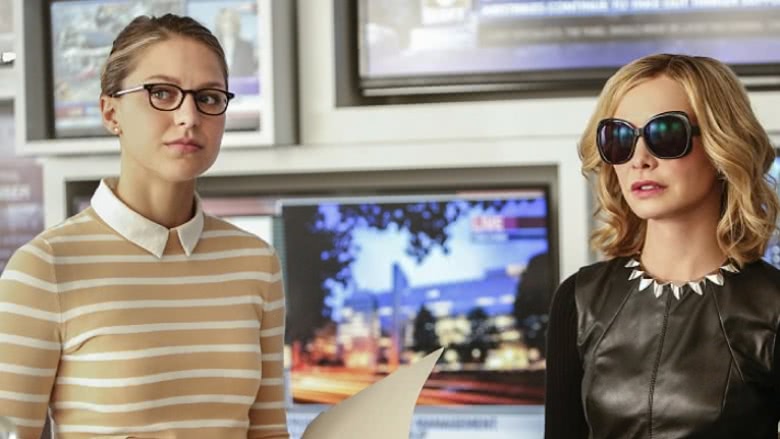 This is the week of Berlanti-verse returns.
Entertainment Weekly reports that Calista Flockhart, who played Cat Grant on the first season of Supergirl on CBS, will return to the show for the final two episodes of the second season. Superman (Tyler Hoechlin) was recently announced to have a return in the finale, too.
Flockhart was one of the standout characters during the show's first season, but when the series moved to The CW for season 2, it wasn't possible to keep her on the payroll. She appeared in the first two episodes of the season before Cat announced that she was leaving CatCo to go find a new challenge. It's unclear what she's been up to since then.
There are no details available yet on how Cat will fit into the finale, but with Supergirl's former boss and her famous cousin both stopping by National City at the same time, there is sure to be quite a lot going on.
Supergirl returns for new episodes on April 24, with the season 2 finale airing on May 22. Flockhart's first reappearance will air a week earlier, on May 15.
While we wait, find out where Flockhart's Ally McBeal co-stars are now.