Actors Who Almost Played A Harry Potter Character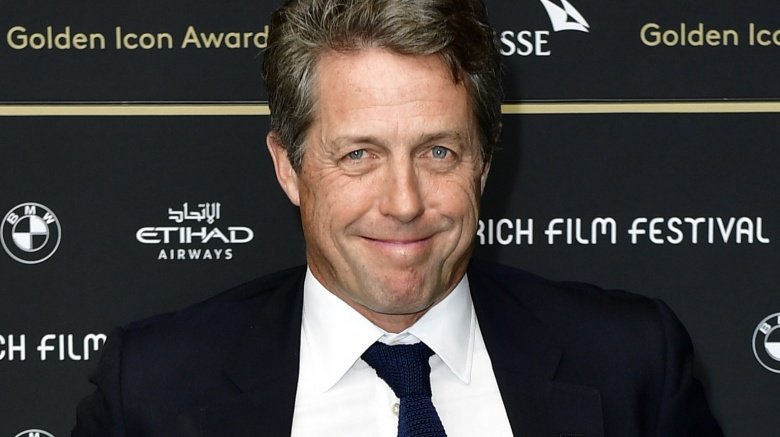 It doesn't seem like there are any major actors who weren't part of the massive, eight-movie Harry Potter universe in some way, but believe it or not, there are. Due to a lack of interest, series author J.K. Rowling's contracted veto power over casting decisions, or the inevitable scheduling conflicts, a number of actors that were sought out for a Potter movie just didn't make it in. Here's a magical look at some actors who never quite got their letter to Hogwarts.
Liam Aiken as Harry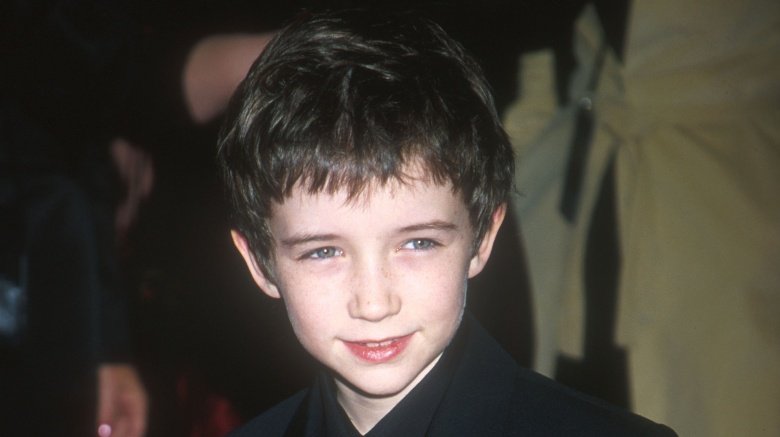 Warner Bros. hired Chris Columbus to direct the first movie in the series, Harry Potter and the Sorcerer's Stone (or Philosopher's Stone, as it was called in the U.K.). At the time, he reportedly had his own idea for who should play the title role: Liam Aiken, who was 10 years old when the movie was casting in 2000, and who had acted in a handful of movies, including Columbus' 1998 tearjerker Stepmom. Aiken himself confirmed he at one point "had the role." "I flew to England, and a week later, I had the role. Then the next day, I didn't," he said, according to the New York Daily News. Why the immediate reversal? J.K. Rowling herself said no—she had script approval and wanted all of the actors to be British. Aiken had the misfortune of being born in the U.S.A.
Haley Joel Osment as Harry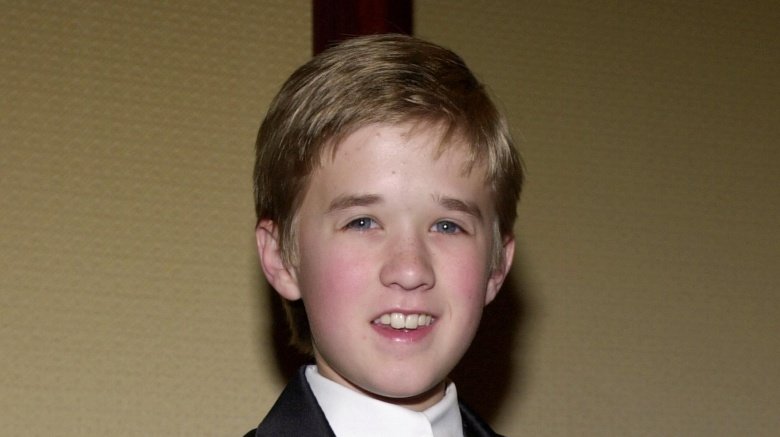 It was Rowling's power over the production that caused no less than Steven Spielberg to back out of helming the initial Harry Potter film. One of the most successful filmmakers of all time (especially for classic kid-oriented movies like Hook and E.T.: The Extra-Terrestrial), he walked away after a "creative clash" with Rowling, reportedly over Spielberg's choice for the role of Harry: Haley Joel Osment, who at the time was the hottest young star in Hollywood having just earned an Oscar nomination for The Sixth Sense.
Hatty Jones as Hermione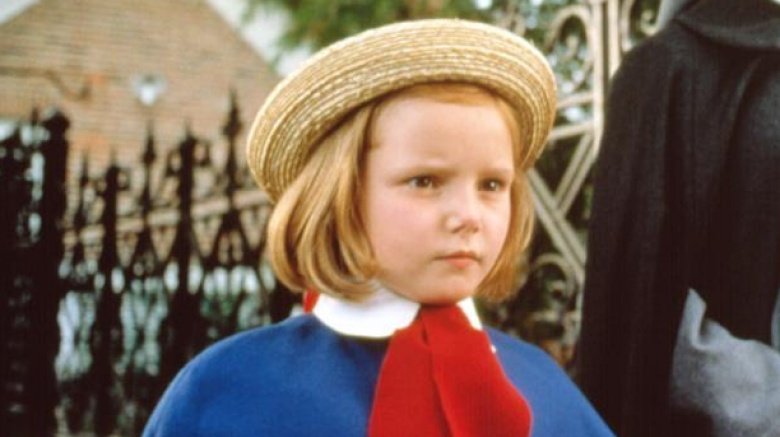 As Harry Potter and the Sorcerer's Stone geared up for production in 2000, the filmmakers auditioned dozens of kid actors for the main three roles of Harry, Ron, and Hermione. Both experienced and new actors were considered. The relatively new Emma Watson landed the role of Hermione of course, but she edged out a veteran child star: Hatty Jones, who'd played the title role in the 1998 adaptation of the Madeline storybooks.
Robin Williams as Hagrid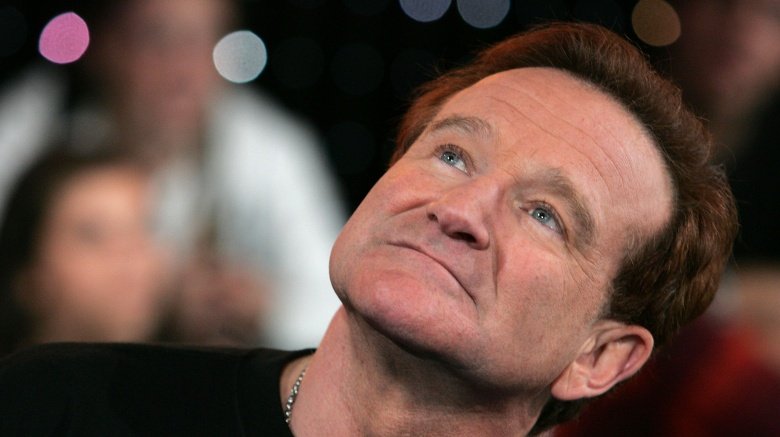 The late Robin Williams reportedly missed out on a chance to play kindly giant gamekeeper Hagrid because he, too, was American. "There were a couple of parts I would have wanted to play, but there was a ban on American actors," Williams told the New York Post (via the Guardian) in 2001. Robbie Coltrane, an acclaimed British actor, ably filled Hagrid's enormous shoes instead.
Tim Roth as Professor Snape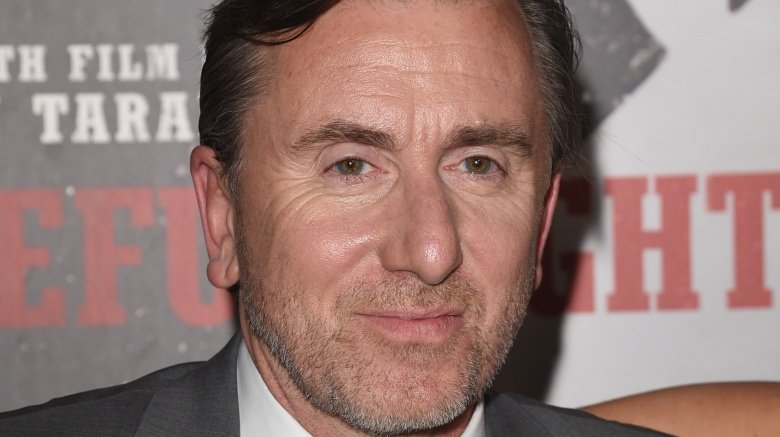 While the late Alan Rickman became beloved to a generation of young fans for his nuanced portrayal of the complicated, lovelorn, and deceptively nasty Potions teacher Severus Snape, it's very easy to see Tim Roth (Pulp Fiction, Rob Roy) in the role. And Harry Potter's producers (and J.K. Rowling) could see it, too—Roth was offered the part. Unfortunately, the filming of the first movie coincided with the filming of a role he'd already accepted: Thade in Tim Burton's 2001 Planet of the Apes remake. Crews of both films had agreed to accommodate him flying back and forth between shooting locales, but Roth pulled out of Potter at the last minute because it "got to be overwhelming in my mind." Ultimately, he said, "being an ape with Tim was too good."
Hugh Grant as Gilderoy Lockhart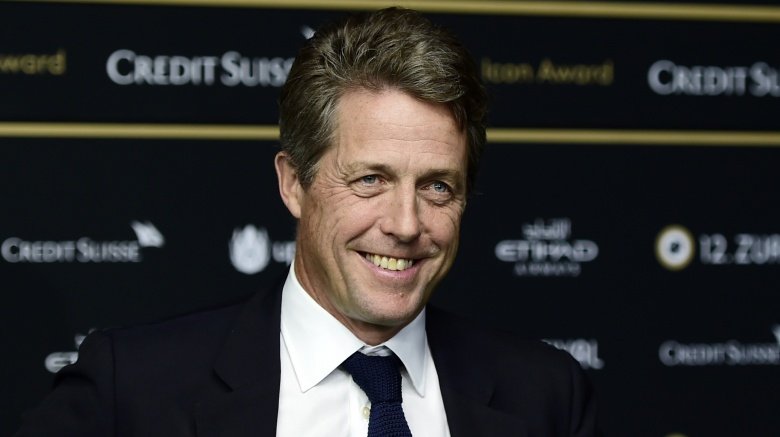 The dashing and charming Grant as dashing, charming, and extremely arrogant celebrity wizard and temporary Hogwarts professor Gilderoy Lockhart? The perfect choice. In fact, Grant was reportedly so into playing the role that he even dyed his hair blonde in preparation. He ultimately had to give his notice, though, due to scheduling conflicts with the romantic comedy Two Weeks Notice, opposite Sandra Bullock, according to the Guardian. Actor-director Kenneth Branagh got the part in Grant's absence.
Ian McKellen as Professor Dumbledore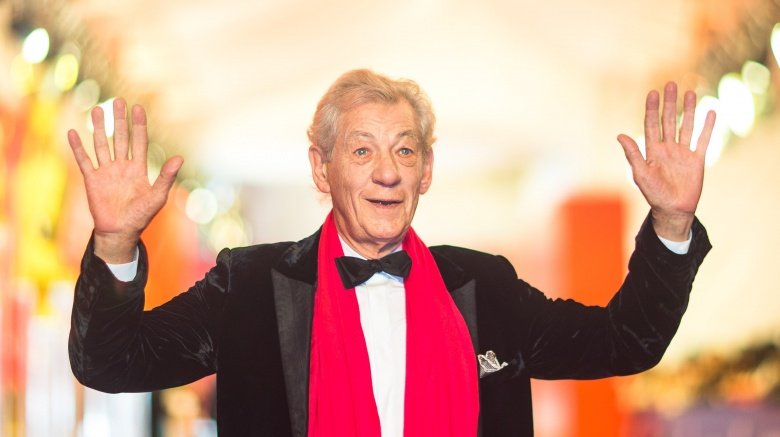 Richard Harris portrayed the Hogwarts headmaster in the first two Harry Potter films but couldn't continue to play the role due to the unfortunate circumstance of his own death in 2002. As the movies had to be tightly adapted from the books, killing off Dumbledore wasn't an option, so producers recast the role. Michael Gambon eventually took over as Dumbledore, but filmmakers first approached Ian McKellen. At the time, McKellen had just completed filming three Lord of the Rings movies, in which he played a powerful wizard with a long-white beard, and he didn't want to do it again.
Part of the reason stemmed from the fact that McKellen didn't think it would be right for him to take over a role from Harris. Not long before his death, he'd publicly criticized McKellen, and fellow acting legend Derek Jacobi, calling them "technically brilliant...but underneath they are hollow, because their lives are hollow." 
"I couldn't take over the part from an actor who I know disapproved of me," McKellen explained.
Rosie O'Donnell as Molly Weasley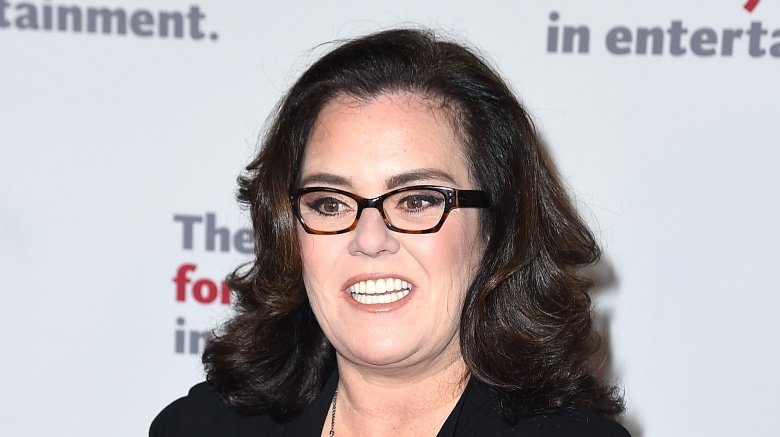 When J.K. Rowling was a guest on Rosie O'Donnell's daytime talk show in 2000, O'Donnell admitted that she was a huge fan of the Harry Potter books and jokingly tried to get the author to pull some strings to cast her in the movies. O'Donnell claims to have actually called director Chris Columbus and offered to play Mrs. Weasley, matriarch of the giant, redheaded wizarding family. O'Donnell even said she'd do it for free, such was her love for Potter. She was rejected because she wasn't English, according to her account of the story. Legendary British actress Julie Walters was cast, instead.
Tilda Swinton as Professor Trelawney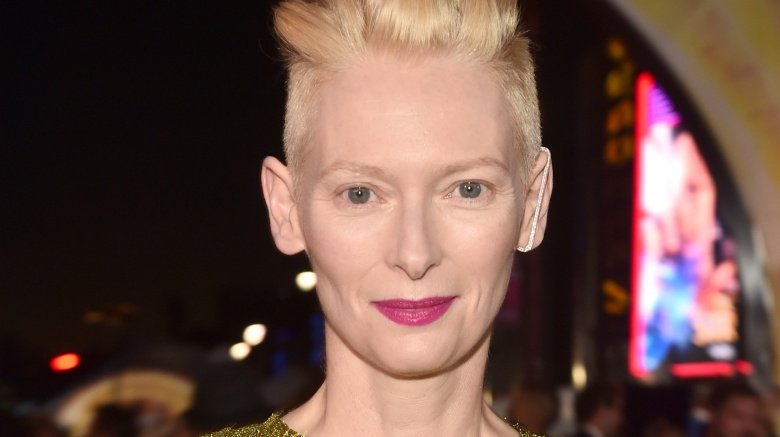 The eccentric, Oscar-winning actress was reportedly up for the role of doomsaying soothsaying Professor Sybil Trelawney, beginning with Harry Potter and the Prisoner of Azkaban but allegedly couldn't find time in her schedule to accommodate the role, according to BBC. Whether those rumors were true were called into question in 2008, though, when Swinton revealed said that she never would have considered a role in the Harry Potter series because she is "loath to say anything good about going to boarding school." "I believe [Harry Potter] fetishizes boarding school for children," she added. Oscar-winning actress Emma Thompson must have held different views, because she got the part, instead.
Henry Cavill as Cedric Diggory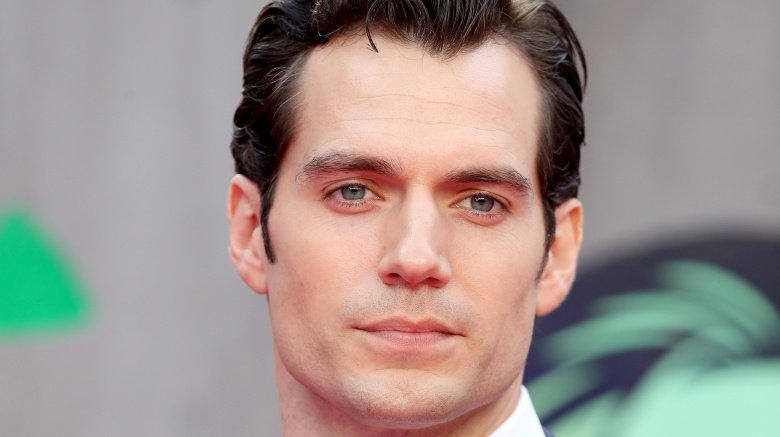 He's now secured one of the biggest roles in the movie world—Superman—but Henry Cavill came so close to getting pivotal roles in a number of big franchises. He was turned down for the roles of James Bond in Casino Royale and Batman in Batman Begins, and the lead role of Edward Cullen in Twilight to British actor Robert Pattinson. Incidentally, Pattison also got the role of doomed Tri-Wizard Tournament competitor Cedric Diggory in Harry Potter and the Goblet of Fire over Cavill. But, hey, Superman ain't so bad.
Rosamund Pike as Rita Skeeter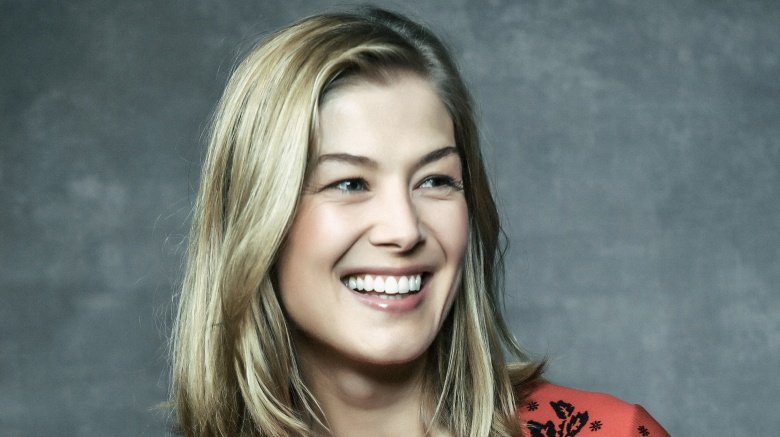 For the role of the nosy and nasty Daily Prophet gossip reporter Rita Skeeter, producers sought out Gone Girl star Rosamund Pike, at the time best known to American audiences for her role as double agent Miranda Frost in the 2002 James Bond movie Die Another Day. Even though she says she "owed a favor" to Goblet of Fire director Mike Newell, Pike reportedly turned down the role because it was both too small and too much of a commitment. Skeeter was barely in Goblet of Fire, but the contract she would've had to sign would lock her down to the next movies in the series, too, according to Snitch Seeker.
Franz Ferdinand as the Weird Sisters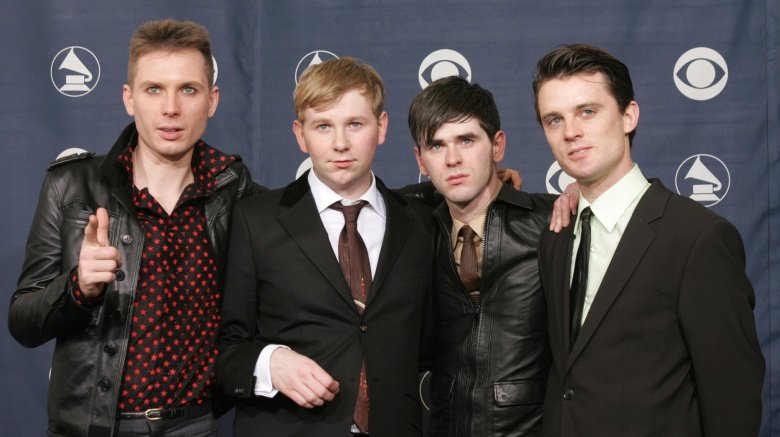 According to Harry Potter lore, the Yule Ball in Harry Potter and the Goblet of Fire takes place in 1994, right at the peak of rock's "Britpop era." And while real-life teens got to jam out to Blur, Pulp, Oasis, and Radiohead, fictional wizards and witches were into The Weird Sisters. For the band's appearance in the 2005 movie adaption of Goblet of Fire, producers reportedly asked one of the hottest British bands of that year: Franz Ferdinand. But the band in full backed out, prompting producers to assemble a real-life Britpop supergroup featuring members of Pulp and Radiohead.
Kate Winslet as Fleur Delacour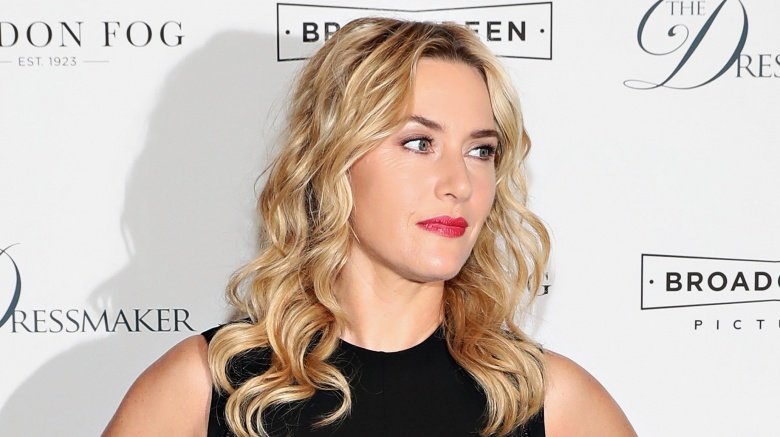 In Harry Potter and the Goblet of Fire, a contingent from the French wizarding school Beauxbatons Academy of Magic takes residence at Hogwarts for the Tri-Wizarding Tournament. Their representative in the contest is Fleur Delacour. Despite being 29 at the time, a bit old for the role of a student, Kate Winslet reportedly took meetings with the Harry Potter creative team. The younger and actually French actress Clémence Poésy wound up in the part instead.
J.K. Rowling as Lily Potter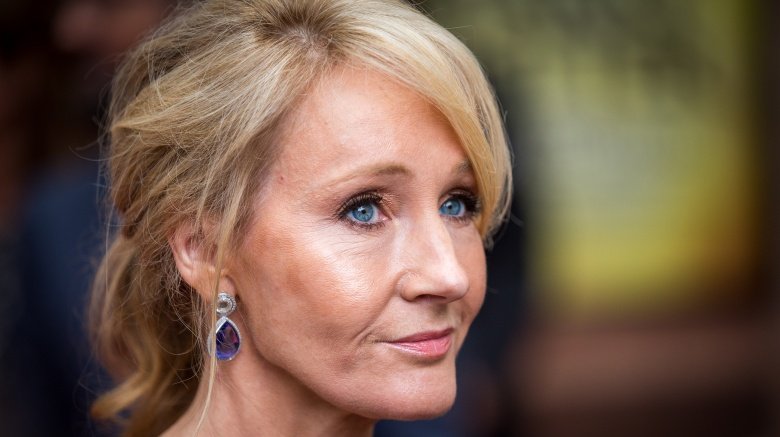 Rowling is not an actress. She's a writer, probably best known as the author behind the successful Harry Potter series of fantasy novels for children. Producers of the films wanted her to have a cameo in the first film, Harry Potter and the Sorcerer's Stone. As she's the "mother" of the Harry Potter world, she was asked to play Harry Potter the character's mother, Lily, in the heartbreaking "Mirror of Erised" scene. That's when Harry, orphaned as a baby, sees his parents for the first time thanks to the magical mirror. Rowling turned it down because she was "not cut out to be an actress because she'd mess up somehow."