Justice League Theatrical Poster Unites The Team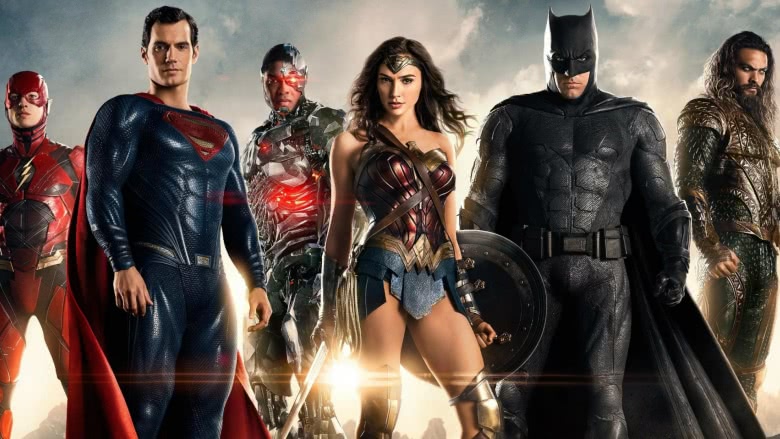 Warner Bros.
The gang's almost all here. Well, most of the gang is here.
Warner Bros. unveiled a new theatrical poster for Justice League (below), and as it boldly proclaims, it finally unites five of the six members together for a group shot. Superman (Henry Cavill) is conspicuously absent, but if you saw Batman v Superman: Dawn of Justice, he's got a good reason. The photo above was a promotional image released early on during the production.
The poster comes after individual posters spotlighted the other members: Batman (Ben Affleck), Wonder Woman (Gal Gadot), Aquaman (Jason Momoa), the Flash (Ezra Miller), and Cyborg (Ray Fisher).
Here's the official synopsis for Zack Snyder's upcoming ensemble flick: "Fueled by his restored faith in humanity and inspired by Superman's selfless act, Bruce Wayne enlists the help of his newfound ally, Diana Prince, to face an even greater enemy. Together, Batman and Wonder Woman work quickly to find and recruit a team of metahumans to stand against this newly awakened threat. But despite the formation of this unprecedented league of heroes—Batman, Wonder Woman, Aquaman, Cyborg and The Flash—it may already be too late to save the planet from an assault of catastrophic proportions."
It remains to be seen how Superman will enter the picture, but we know that Cavill will appear in the flick. Snyder said Superman plays a "big part," but the director didn't specify how much screen time the Man in Steel will actually get.
Justice League hits theaters Nov. 17. Check out the new poster below, then read up on everything we know about the movie so far.