Another Riverdale Character Could Die This Season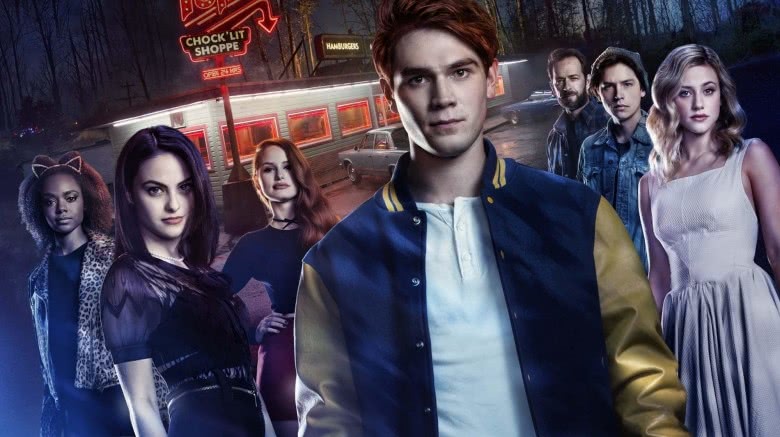 Jason Blossom may not be the only Riverdale character who bites the dust this season. According to showrunner Roberto Aguirre-Sacasa, there's a chance that another one of the show's central characters won't make it to season 2 (via Entertainment Weekly).
Aguirre-Sacasa made the big reveal while responding to some popular internet rumors that a character would meet their demise this season. The executive producer said there is "truth" to that and added that, if the rumored death does happen, it will play a big part in setting up the show's next season. He then talked about the show's season finale, which he called the "biggest set piece" by far.
"It has all the different elements that are great about the show combined into one, meaning there's music in it, there's romance, there's suspense and horror," he said. "It's kind of like the ultimate Riverdale episode."
Considering that this potential death sets up season 2, it's likely that whoever dies (if anyone) will do so in the season 1 finale. However, it's tough to say that we'd be willing to part with any of the show's characters, especially considering how many of them are so central to the main action of the Archie comics on which the show is based.
Aguirre-Sacasa hasn't revealed much about season 2 yet, but he has said that he isn't ruling out the possibility of the show at some point in the future going full-on Afterlife with Archie (the Archie comic that he penned) and having the town become overrun with zombies. A key piece in making this happen would be the introduction of Sabrina the Teenage Witch, a character who Aguirre-Sacasa said he wants to introduce "sooner rather than later." This could mean that the witch will come to Riverdale for the season 1 finale, although it is unlikely, since we haven't heard any casting news or rumors about the character yet.
While everyone has been distracted by Sabrina talk, Aguirre-Sacasa teased that there will be another character from the comics with a "darker origin and backstory" who we will see in the finale. He said that the episode will leave Riverdale changed in a "fundamental" way, and "it's probably not going to be for the better."
Whether or not season 2 goes the Afterlife with Archie route, Aguirre-Sacasa said that it will feel like a different show than the first season. "It won't suddenly just be a coming-of-age drama," he said. "There will definitely be a very strong, bold genre statement. If season 1 is a murder mystery, it won't necessarily be another murder mystery... So whatever twist in genre element that we add in season 2, it's going to be different from that and probably, I think, it's going to make people go, 'They're not really doing that, are they?'"
Riverdale airs Thursdays on The CW, with the fateful season finale set for May 11. While we wait, take a look at some of the other TV shows we think will blow everyone away this year.