Sophie Turner Cast In Romantic Comedy Time Freak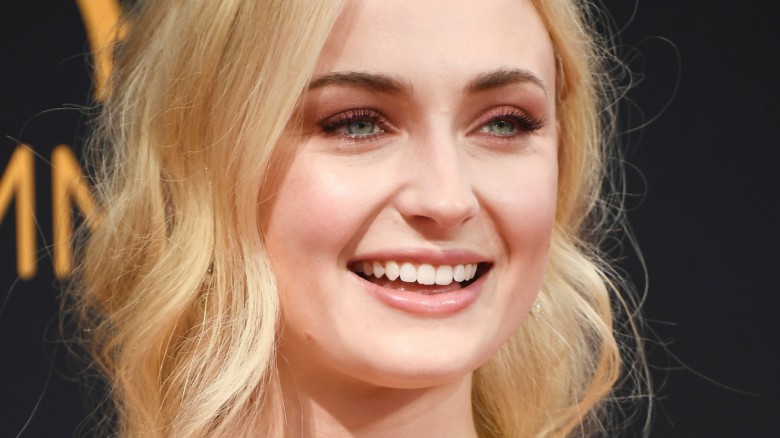 Getty Images
To be fair, both King Joffrey and Ramsay Bolton could be funny sometimes (Joffrey didn't mean to be), but neither were all that romantic.
Deadline reports that Game of Thrones star Sophie Turner has signed on for a part in the romantic comedy Time Freak opposite Asa Butterfield (Hugo). The movie will mark the directorial debut of Andrew Bowler, and it's inspired by the Oscar-nominated short of the same name.
The film is about a heartbroken physics student named Stillman (Butterfield) who builds a time machine when his girlfriend (Turner) breaks up with him. It's apparently just that easy. Stillman goes back in time to fix everything he did wrong, dragging along his best friend (Skyler Gisondo).
Bowler and his wife Gigi Causey put their life savings into the short film, and they should be able to refill their joint bank account now that QC Entertainment and Rhodes Entertainment will produce and finance the feature-length version. QC was behind Jordan Peele's breakout hit Get Out, which is nearing $200 million at the global box office.
Production on Time Freak is already underway in Salt Lake City, Utah. Aubrey Reynolds, Will Peltz, and Jillian Joy are also in the cast.
It'll be the first time that Turner tries her hand at comedy after essentially growing up on Game of Thrones since it premiered in 2011. She's portrayed Jean Grey in the latest batch of X-Men movies, and she's already on board for the upcoming sequel that we know isn't called X-Men: Supernova. Turner also wrapped production on a thriller called Huntsville.
There's no release date yet for Time Freak, but we'll keep you posted. Meanwhile, the seventh and penultimate season of Game of Thrones will arrive July 16. Check out everything we know about the season so far.