Captain Marvel Screenwriter Discusses The Pressure Of Making The High-Profile Film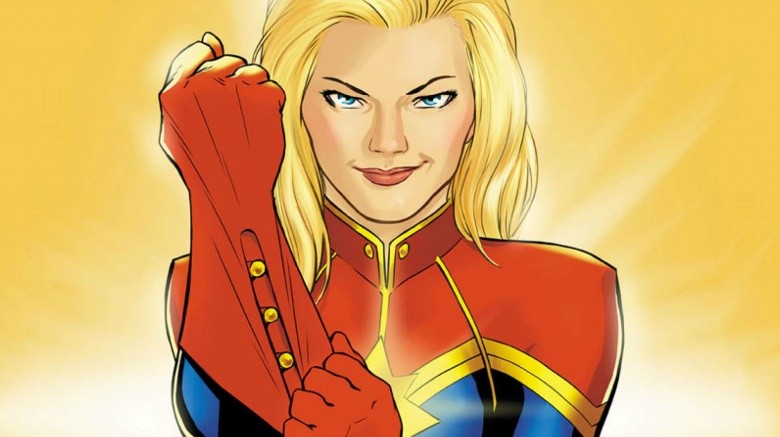 Marvel
Marvel finally ordered its first female-led superhero movie with the upcoming Brie Larson-starring Captain Marvel after nearly 10 years of making films. The movie has been heralded as progress towards the studio featuring more diverse heroes, but the pressure of crafting the first female lead has not been lost on filmmakers.
Nicole Perlman, the Guardians of the Galaxy scribe who will co-write the script alongside Inside Out's Meg LeFauve, talked to The Great Big Beautiful Podcast about the difficulties of creating the perfect story for the project.
"I think there's a tendency to have that back-and-forth conversation of, 'Should it affect the story at all?' or 'Should it affect the writing?'" said Perlman of writing Marvel's first leading lady (via The Hollywood Reporter). "There are certain tropes you can get away [with not] having to examine too much if you're not writing the first female Marvel Studios lead; that could be read into a lot or that could diminish her own proactivity, strength, and independence. There are things you wouldn't think twice about Iron Man but you would think twice about for Captain Marvel."
Plot details for the film are scarce, but Marvel president Kevin Feige confirmed to CinemaBlend that it will be an origin story for Carol Danvers, who he has called "the strongest character we've ever had." The origin story has been done by Marvel many times before, and Perlman said that creating a fresh and engaging plot has been difficult.
"She's an incredibly strong and wonderful hero, but all the Marvel characters are," she said. "So you just need to figure out how to bring her to life in a way that's unique to her story but in a way that honors the canon and also gearing out the roles that she needs to play with everything that's going on in the MCU."
Perlman has said that Captain Marvel will get a slightly altered backstory due to her comics origin being a little too similar to DC Comics' Green Lantern. However, she also noted the difficulty of balancing the desires of comics fans with the new story.
"I don't think I've ever had a project where I've been more mindful about the impact that it could have and the importance of it," she told Any Time with Vin Forte last year. "If we can pull it off, it could be an incredibly important but also really fun and kick-ass superhero film."
Captain Marvel is set for a March 8, 2019 release. While we wait, look at these other superheroes that Marvel should take a risk on.