Doctor Who Season 10 Will Bring Back An Old Character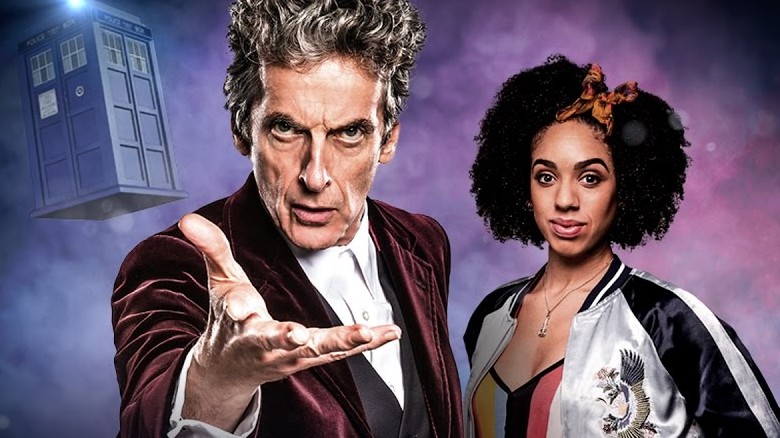 YouTube/BBC America
The baddest boy of all is back, and with a vengeance.
Legendary sci-fi television series Doctor Who has its "something new" with its tenth season quickly approaching. And now, the show has also landed its "something old" with John Simm.
Simm, who splashed onto the small screen as the super-villain the Master in 2007, will reprise the role in the forthcoming season. BBC officially confirmed that Simm will return to go head-to-head with the Doctor (Peter Capaldi) and his new partner in adventure Bill Potts (Pearl Mackie), the show's first openly gay companion.
Simm last appeared on Doctor Who on New Year's Day 2010, in the season 4 finale, "The End of Time: Part Two." The villain has been given a chance to go against the show's titular character this year, and he'll pop up alongside the gender-inverted Missy (Michelle Gomez), a regeneration of the Master.
Regarding his return, Simm stated, "I can confirm that it's true. Thanks to the power of time travel, I'm back. It's always a pleasure to work with this great team of people, and I can't wait for you all to see what the Master gets up to in the next [season]."
Though Simm appears giddy to gear up for another round with the beloved time-traveling hero, it seems a different story for Doctor Who's writer and executive producer. Steven Moffat expressed his irritation that the information had been leaked: "Nothing stays secret for long on Doctor Who, but you'll have to wait a little bit longer to see exactly what the Master is up to and how he makes his return to face the Doctor. It's been a huge pleasure to have fan favorites John Simm and Michelle Gomez face-to-face in the same role. It's not often you get to see a solo personality clash."
The show's tenth season will also feature Jekyll & Hyde actress Stephanie Hyam in a small role and Oppenheimer actor David Suchet as the Landlord. It may even see former series actress Jenna Coleman make a return as Clara. Season 10 is the final one for both Capaldi and Moffat. While executives reportedly won't search for a new Doctor until later this year, Moffat's replacement has already been found. Chris Chibnall will take his spot as the new head writer and executive producer.
Doctor Who returns on April 15. Until then, test your TV knowledge by reading up on the small details only true Doctor Who fans understood.