Doctor Who's Peter Capaldi Announces Departure From The Series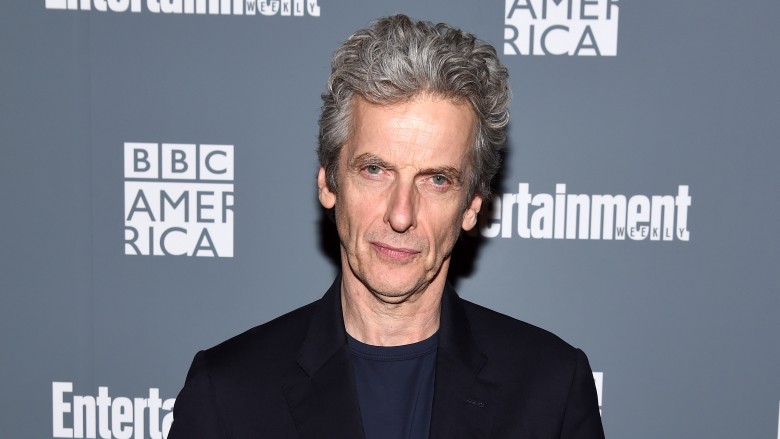 Getty Images
Since 2013, Scottish actor Peter Capaldi has played the lead role in Doctor Who. Today, during an interview with BBC Radio 2 presenter Jo Whiley, Capaldi officially announced his intent to depart from the series.
During his BBC Radio 2 appearance, Capaldi and Whiley started out discussing Doctor Who's upcoming 10th season. The actor got candid, stating the season would be his last, as he felt it was "time to move on." Capaldi then dove into specifics: he'll end his four-year run as the titular Time Lord in Doctor Who immediately following this year's Christmas Special.
Capaldi went on to describe how fortunate he feels to have been able to play the Doctor for three incredible seasons: "One of the greatest privileges of being Doctor Who is to see the world at its best. From our brilliant crew and creative team working for the best broadcaster on the planet, to the viewers and fans whose endless creativity, generosity and inclusiveness points to a brighter future ahead." The 58-year-old actor doled out many thanks to the Doctor Who team, and described his experience on the show as "cosmic."
Executive producers Steven Moffat, who also writes for the show, and Brian Minchin chimed in to praise Capaldi's performance and to reassure fans his last season would be one for the books. "Peter's amazing, fiery, turbulent Doctor is still fighting the good fight, and his greatest adventures are yet to come," Moffat said in a press release. Minchin echoed that sentiment, calling Capaldi "an extraordinary Doctor" and expressing his delight at the "incredible final series."
Though the end is nigh for Capaldi's Twelfth Doctor, there's still plenty to look forward to in his final episodes. While you wait for season 10, set to air starting Easter Sunday 2017, catch up on episodes you've missed or dive into the secrets of Doctor Who.