Doctor Who Season 10 Premiere Title And Image Revealed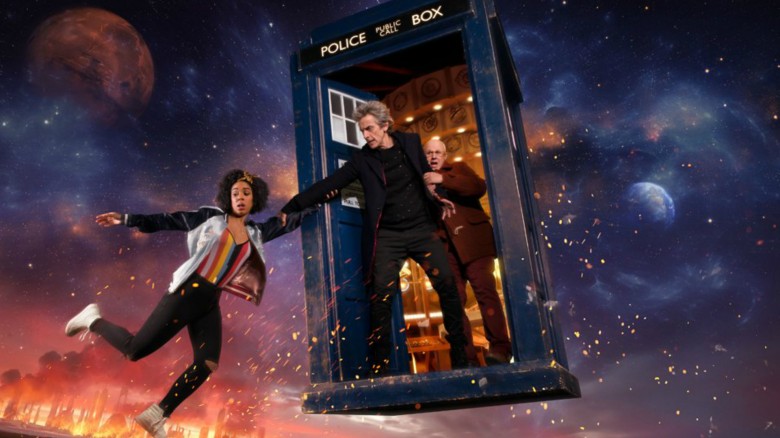 BBC
The upcoming tenth season of Doctor Who will mark the end of one chapter, but it could also be an entirely new beginning.
The BBC has unveiled a photo (above) for the new season, along with the title of the season premiere: "The Pilot." Of course, that could have a few different meanings. While it might refer to the Doctor's new companion Bill Potts (played by Pearl Mackie), it could also be a sly nod to a pilot episode, or a kind of rebirth for the iconic series.
This season will be the final one for Peter Capaldi's Twelfth Doctor, one that will also see fan favorite Nardole (Matt Lucas) bumped up from a guest star to a series regular. It will also be the first season with new showrunner Chris Chibnall, taking over for Steven Moffat.
A trailer for season 10 is expected to arrive later today, and the new season will premiere April 15.
Meanwhile, the search is on for the Thirteenth Doctor. Capaldi wants to see a female Doctor, and Tenth Doctor David Tennant has just the lady in mind. Meanwhile, take a look at the untold truth of Doctor Who.