Christian Bale In Talks To Play Dick Cheney In Biopic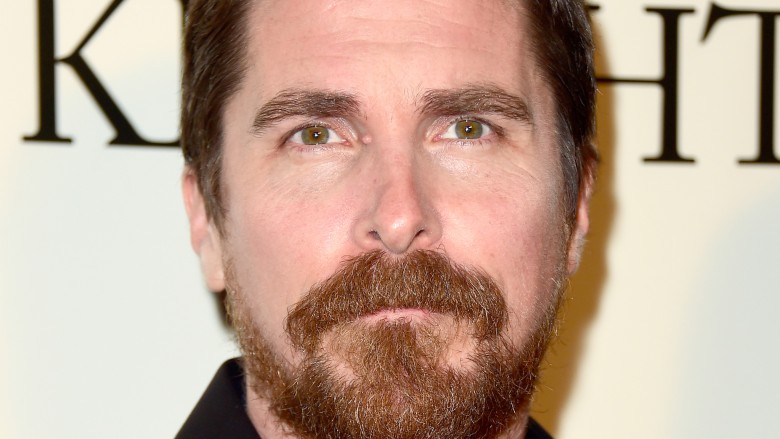 Getty Images
The director of The Big Short has found his next venture, tapping Christian Bale to star as former vice president Dick Cheney in an upcoming biopic. According to The Hollywood Reporter, Adam McKay, who previously directed Bale to a best supporting actor Oscar nomination in the financial dramedy, is set to write, direct, and produce the picture.
Bale is in early talks to play the embattled former Haliburton CEO, a role which will likely require one of the physical transformations that the actor has become so well known for. Also in talks for the project are Amy Adams, who would play Cheney's wife Lynne, and Steve Carell, who is eyeing the part of Secretary of Defense Donald Rumsfeld. Carell also previously worked with McKay on The Big Short and the Anchorman films.
The Big Short was McKay's first dramatic project after a long history in comedy, and it was a big success, earning him an Academy Award nomination for best picture and a win for best adapted screenplay. Outside of the film, McKay is also known for The Other Guys, Saturday Night Live, Eastbound & Down, Step Brothers, Tammy, and Ant-Man. The Cheney biopic will be his first writing and directing project since The Big Short.
Bale is perhaps best known for playing Batman in Christopher Nolan's Dark Knight trilogy. He's also known for The Fighter, The Prestige, American Hustle, American Psycho, and The Machinist. His schedule recently opened up to take on new projects after he dropped out of a long-gestating Enzo Ferrari biopic due to the physical transformation that would be required for the role. He was replaced by Hugh Jackman.
There is no release date set yet for the movie, although Variety reports that McKay is looking to shoot for a spring release to hit awards season. While we wait, take a look at the audition that changed everything for Bale.