The Audition That Changed Everything For These Actors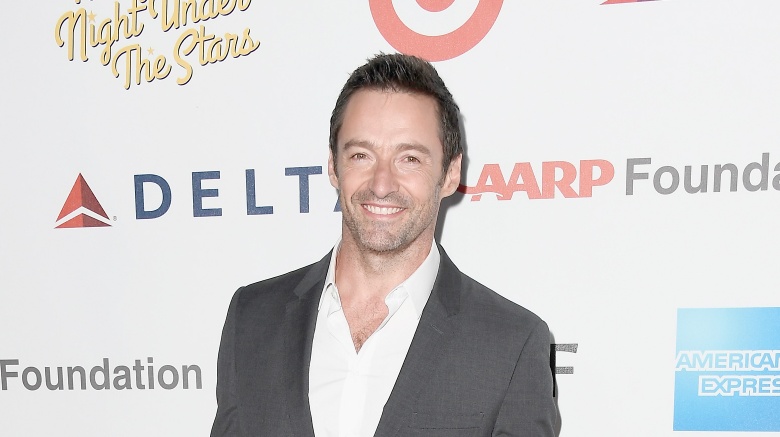 Showbiz is fickle. Actors can try for years to land a decent role, and even when they do, it's no guarantee of success. Those who do make it big often say the same thing: it just takes being in the right place at the right time. These actors all conquered Hollywood thanks to landing a great—and widely acclaimed—role. It seems hard to imagine, but for these performers, stardom came down to a single make-or-break audition that ended with them scoring their breakout parts.
Daisy Ridley
Daisy Ridley catapulted onto the A-list with Star Wars: The Force Awakens. Few movies enjoy the anticipation that surrounded the seventh cinematic outing in the Star Wars saga. Numerous reports confirmed that the movie would have a female lead and hundreds of young actresses auditioned for the part, including established stars like Chloë Grace Moretz and Oscar nominee Saoirse Ronan. When Disney announced the casting of a young British actress named Daisy Ridley, Hollywood let out a collective exclamation of "Who?"
Prior to her Star Wars audition, Ridley hadn't really landed any high-profile roles, appearing mostly in British films and television. Her audition for The Force Awakens changed everything. For her screen test, Ridley had to perform a scene in which her character is tortured by the film's villain, Kylo Ren. Ridley performed the scene with tears running down her face multiple times, enough to impress director J.J. Abrams and producer Kathleen Kennedy, and became one of the first actors cast in the film—which went on to become the highest-grossing movie of 2015.
Hugh Jackman
X-Men introduced the world to Hugh Jackman, and the actor has relished megastardom ever since. Prior to 2000, Jackman had for the most part confined his work to the Australian stage, performing in musicals like Oklahoma! and Sunset Blvd. A few parts in films and on television hadn't done much to advance his career progress. That all changed when a casting director recommended him for a screen test in an upcoming superhero film. Jackman's wife told him not to take the part, though he ignored her. (She would later admit he'd done the right thing.)
To prepare for the part of Wolverine, Jackman took cold showers, gained muscle weight and studied martial arts. He also studied "tough guy" performances like Clint Eastwood's in Dirty Harry. Director Bryan Singer loved Jackman's audition, but Fox studio executives weren't convinced, and wanted a bigger name. Singer initially cast Dougray Scott in the part. However, when Scott had to decline the role due to scheduling conflicts, Singer again turned to Jackman, inviting him back for a screen test opposite actress Anna Paquin. This time, he won the role, and stardom beckoned just around the corner.
Henry Thomas
Steven Spielberg was already a household name in 1982, when he started searching for an unknown child actor for his next film. Described by the writer/director as a story about "a boy and his alien," ET: The Extra Terrestrial became an intensely personal project for Spielberg. The director lit on a young actor named Henry Thomas. Prior to his audition for E.T., Thomas had only acted in one film, the drama Raggedy Man with Sissy Spacek.
For his audition, Thomas performed a scene in which a government official explains to Thomas' character, Elliot, why they must take the alien away. Thomas burst into tears, later recalling that he used the memory of grief after the death of his pet dog for inspiration.
Thomas' screen test so moved Spielberg that the he hired the young actor on the spot. ET: The Extra Terrestrial would become a smash hit on release, earning nine Academy Award nominations and record-setting box office grosses. Thomas, meanwhile, earned rave reviews for his performance, and briefly became one of the most recognizable stars in the world. Ironically, the actor would find all the increased attention too much to handle, and took a break from acting to lower his profile shortly thereafter.
Harrison Ford
It's hard to imagine now, but Harrison Ford had a difficult time breaking into motion pictures. The actor first started working on stage in his native state of Wisconsin before moving to Hollywood. When he arrived, he managed to secure small roles on television shows and a few bit parts in films, though he continued to struggle financially. Ford would spend 10 years trying to start a film career with little luck. To supplement his income, he worked as a stagehand and carpenter.
While working as a carpenter, Ford caught the attention of casting director Fred Roos, who recommended him for a small role in a new film by up-and-coming director George Lucas. Ford won the part in American Graffiti, which went on to become a huge critical and commercial success. Still, he struggled to find roles, and was still supplementing his income with non-acting work several years later, when Lucas started casting a sci-fi adventure he called Star Wars. An actor scheduled to audition for the role of space smuggler Han Solo failed to show up, and Lucas contacted Ford to come in and read the role while actresses screen tested for the female lead. Lucas so enjoyed Ford's performance that he cast him in the movie—thus finally launching him as one of the biggest stars in the world.
Sigourney Weaver
Though she comes from showbiz stock, Sigourney Weaver didn't grow up in the spotlight. The daughter of television producer Pat Weaver, she did not begin acting until college. After studying at Stanford University and graduating from Yale's drama program, Weaver auditioned for various stage roles, securing parts in a number of Off-Broadway plays. After appearing in a small role in Woody Allen's hit Annie Hall, a casting director suggested Weaver to director Ridley Scott, who was casting a new science fiction film.
After meeting Weaver, Scott invited her to screen test for the female lead in the movie, titled Alien. He had trouble deciding between potential stars: he had narrowed his possibilities to Weaver and a friend and co-star of hers, a young actress named Meryl Streep. Both actresses tested for the part, though Scott still couldn't make up his mind. He invited several women from the Alien production office to view the two screen tests and offer their opinions. The women immediately lit on Weaver as their favorite, and she ultimately won the role.
Alien would become an international sensation, spawning a number of sequels and making Weaver a star. Three Oscar nominations (and counting) later, it's safe to say Scott made a good choice.
Christopher Reeve
Long before comics adaptations turned into a billion-dollar business, producers Ilya and Alexander Salkind optioned the rights to the most famous superhero of all: Superman. After hiring director Richard Donner to helm the production, the creative team realized they faced an enormous problem. Who could possibly play Superman?
Donner and the Salkinds auditioned scores of actors, from established stars like James Caan and Paul Newman to an unknown bodybuilder named Arnold Schwarzenegger, but couldn't find their Superman. Casting director Lynn Stalmaster suggested a young actor named Christopher Reeve, who'd studied drama at the esteemed Juilliard school and had a number of stage credits to his name, including a play with Katherine Hepburn.
Donner and the Salkinds at first resisted even considering Reeve for the part, deeming him too thin. Still, at the insistence of Stalmaster, Donner allowed Reeve to screen test for the part. The director would later recall seeing Reeve, dressed in the full Superman costume, jump onto the screen for the first time, and knowing he'd found his Superman. Reeve would go on to play the role in three subsequent sequels, becoming a cultural icon along the way.
Gabourey Sidibe
The 1996 novel Push by the poet Sapphire had become something of a cult sensation by 2009, when film director Lee Daniels selected it as his next film project. The novel, a story about a teenage woman raped and abused by both her parents, attracted acclaim as well as criticism for its raw, dark themes. Casting the right person in the lead role was vital, as most of the dramatic weight of the story would fall on the shoulders of the leading actress.
Daniels went about casting his film, which he retitled Precious, offering an open call for actresses to audition regardless of experience. A young college student named Gabourey Sidibe heard about the audition through a friend. Sidibe had never acted onscreen before, and thus had great reservations about even auditioning—but opted to attend the audition. Lee Daniels asked her to screen test for the lead role, and Sidibe gave a stunning performance. Out of 300 girls, the director had found his Precious. Sidibe filmed the movie in only a few weeks, but Precious would go on to become a lasting critical and commercial sensation, earning her a Best Actress Academy Award nomination.
Daniel Radcliffe
The Harry Potter book series was already a pop culture phenomenon by the time Warner Bros. won the rights to produce film adaptations, signing Chris Columbus to direct the first movie. The film, and indeed the entire franchise, would face a number of logistical problems. Set a year apart, the Harry Potter series comprised at least seven films which would need to be filmed in rapid succession to avoid the need to recast the child actors. Moreover, J.K. Rowling, author of the Harry Potter books, maintained a great deal of control over the movie adaptations of her work, and wanted an all-British cast.
An 11-year-old actor named Daniel Radcliffe attracted the attention of producer David Heyman. Radcliffe had acted in a handful of British television productions before scoring his audition for the Harry Potter films, and had to audition several times over a period of eight months before being called in to perform his final screen test. He performed scenes from several of the novels opposite Columbus, and upon reviewing the tapes, Columbus thought Radcliffe ideal for the role of Harry. J.K. Rowling gave her approval, and just like that, Radcliffe had the weight of a blockbuster franchise on his shoulders.
Christian Bale
Christian Bale started acting at a young age, making his American film debut at age 13 in Steven Spielberg's Empire of the Sun. He continued to act thereafter, working with esteemed directors like Kenneth Branaugh and Todd Haynes to critical acclaim. Bale's performance in the dark comedy/horror film American Psycho put him on the map as a talented adult actor, and Hollywood started taking notice of the rising star. But major roles in movies like Laurel Canyon and Reign of Fire didn't quite live up to the actor's hype, and he started searching for better projects.
He didn't have to look far: Warner Bros. had just signed acclaimed director Christopher Nolan to direct a reboot of the Batman film series. Nolan, along with writer David Goyer, had sketched out a three-film outline to cover their epic story, and started auditioning actors for the lead role. Bale landed a screen test, and despite his thin appearance (having just lost 60 pounds for his role in The Machinist) captured the attention of Nolan and Goyer. They offered him the part, and Bale became the centerpiece of one of the most widely acclaimed—and commercially successful—superhero trilogies of all time.
Tom Hanks
TV audiences got their first good look at Tom Hanks during his 1980-'82 run opposite Peter Scolari on the ABC sitcom Bosom Buddies, but the show was never a huge ratings success, and he struggled to find work after it was canceled. In fact, as he recalled during this Conan appearance, Hanks was unemployed for roughly a year—a time during which he made the fateful acquaintance of some of the cast and crew of Happy Days.
Hanks' friendship with Happy Days star Ron Howard paid professional dividends when Howard, branching out into full-time feature directing, approached Hanks about starring in the 1984 mermaid rom-com Splash. Howard and his production partner Brian Grazer had struggled to find a studio for the project, finally latching on at Disney's new Touchstone imprint with the promise that it'd reach screens faster—and cheaper—than a competing mermaid movie toplined by Warren Beatty.
Although Hanks wasn't the studio's first choice to star opposite Daryl Hannah in the movie, he eventually won them over—despite the fact that, as he joked in his Conan interview, he was still acting in sitcom mode and hadn't yet perfected the art of modulating his performance to suit less over-the-top material. All's well that ends well: Splash went on to make nearly $70 million in the U.S., jump-starting one of Hollywood's most distinguished film careers in the bargain.
Kate Winslet
British thespian Kate Winslet scored an Oscar nomination and critical raves early in her career, and films like Sense and Sensibility and Hamlet earned her speedy acclaim as a talented, compelling actress. It took a little more time for American audiences to fall in love with her, but Hollywood casting directors started taking notice of her abilities, and while filming Hamlet, Winslet heard about Titanic, a James Cameron-directed historical drama that required a young leading lady.
To win the role of Rose, Winslet faced some obstacles. Cameron had wanted a better-known actress for the part, and favored Winona Ryder, Claire Daines and Gwyneth Paltrow over Winslet. She secured an audition and went on camera with actor Jeremy Sisto, impressing Cameron with her performance; still, he worried that her voluptuous look wouldn't fit the character. Winslet agreed to audition again, this time with Leonardo DiCaprio, whom Cameron considered for the male lead. The director spotted the chemistry between the duo, and cast them both. Titanic would go on to become an enormous hit—and Winslet a major star.