Michael Keaton In Talks For Dumbo Remake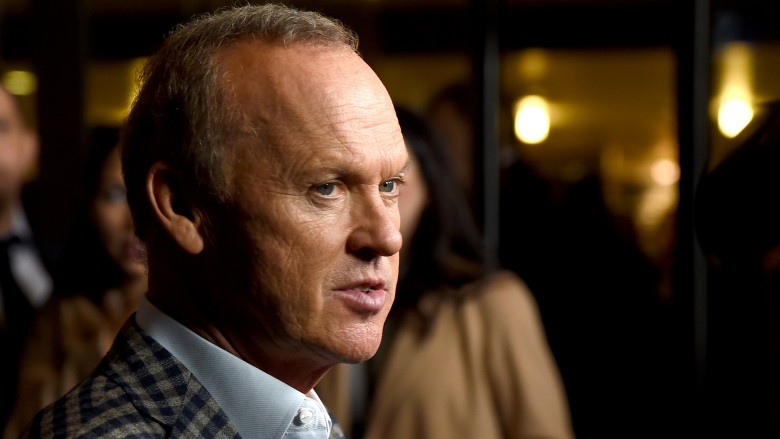 Getty Images
It looks like Michael Keaton has enjoyed his stay at the House of Mouse. Having recently worked on Marvel's Spider-Man: Homecoming, the Oscar-nominee is now in talks for the live-action remake of the classic Disney film Dumbo. But before you get your hopes up, we regret to inform you that Keaton won't be playing the airborne elephant. Instead, it looks like Keaton is eyeing another bad guy role. Only instead of wearing a pair of Vulture wings, he'll probably be sporting a sinister top hat.
According to Variety, the Birdman star is negotiating to play a villainous circus owner who intends on making Dumbo's life miserable. Reportedly named Vandemere, it seems like Keaton's character plans on shutting down a smaller, rival circus and acquiring the little elephant for himself. If Keaton does accept the role, it will be his big reunion with Tim Burton, the man sitting in the Dumbo director's chair. The two were something of a powerhouse back in the late '80s and early '90s, producing classics like Beetlejuice and Batman. So if Keaton does land the part, it will be his first time working with Burton since 1992.
In addition to Keaton, the Dumbo remake is looking to include Colin Farrell (as a widowed father), Danny DeVito (as Dumbo's original owner), and Eva Green (as an evil trapeze artist working with Vandemere). It's a pretty impressive lineup of names, and if all these stars sign on the dotted line, then Dumbo will definitely be able to hold its own against Disney's other live-action remakes like Pete's Dragon and Beauty and the Beast. While we're waiting to find out if Keaton officially joins the project, be sure to check out some hidden Disney moments that almost no one noticed.