Avatar 2 Begins Shooting This Fall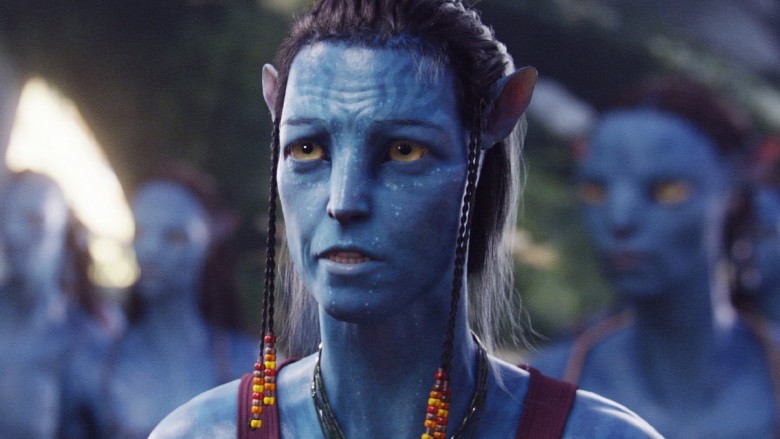 The Avatar sequels may finally be getting close to landing.
According to franchise co-star Sigourney Weaver, the highly anticipated follow-ups to the 2009 sci-fi mega-hit may finally be on their way, with filming set to begin later this year. "We're starting!" Weaver told The Hollywood Reporter at a screening of her movie The Assignment. "We're starting training and we're starting... hmm, I probably can't say anything. We will be actually shooting it by the fall."
While director James Cameron said the scripts for the upcoming sequels are finished, he also said that the expected 2018 release date of Avatar 2 was not accurate. There were no firm release dates set for the sequels, as he would be filming all four of them at once. "It's an epic undertaking," he told The Star last month. "It's not unlike building the Three Gorges dam. So I know where I'm going to be for the next eight years of my life. It's not an unreasonable time frame if you think about it. It took us four-and-a-half years to make one movie, and now we're making four." The movies are said to be a "family saga" following Jake (Sam Worthington), Neytiri (Zoe Saldana), and their children.
Weaver praised the scripts for the new movies, calling them "amazing" and she said she isn't worried about fans being disappointed after such a long wait for a new film. "Am I worried about how we're going to bring them to life?" she said. "Yes, because they're so ambitious. They're so worth it. They're well worth waiting for. I'm not worried about that at all. We're trying to get it done as quickly as possible."
It's unclear how the filming of all four movies at once will affect their release schedules, but hopefully we'll see a new Avatar movie in theaters by 2019 (a full decade after the original was released). In the meantime, find out which famous actor turned down roles in Avatar.