See The Poster For Kingsman: The Golden Circle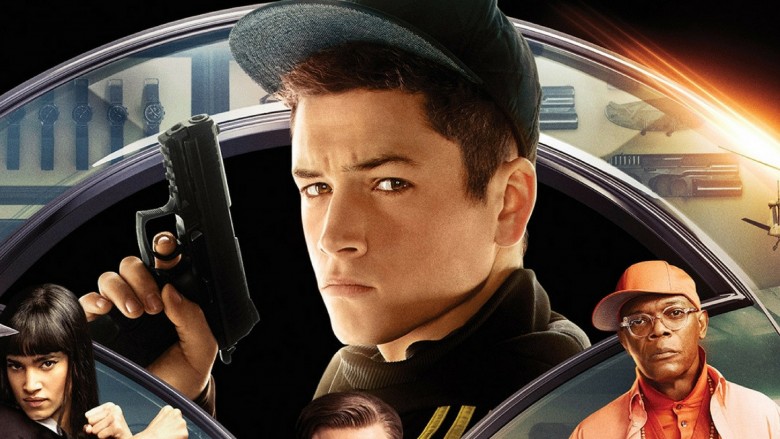 Manners maketh man in the new poster for Kingsman: The Golden Circle, the upcoming sequel to the 2015 action hit. The poster, which you can view at the bottom of this article, shows a posh, well-dressed man holding an umbrella on the left, with a jean jacket-clad man holding what appears to be a rope or bullwhip on the right, likely signifying the Statesmen, the U.S. spy organization that the Kingsman will pair with to save the world after their headquarters are destroyed in the sequel.
Specific plot details for the sequel have been kept pretty tightly under wraps, but it will feature the return of Taron Egerton's Eggsy, Mark Strong's Merlin, Sophie Cookson's Roxy, and Edward Holcroft's Charlie. Colin Firth's Harry, who had appeared to have had a memorable death in the original, will be back for the sequel (although it's unknown how or in what capacity his character will return). Still, he was given top billing on the new poster, which hopefully means that he plays a significant part in the proceedings.
Julianne Moore will play the film's villain, while Halle Berry is rumored to play the head of the CIA. Jeff Bridges will play the head of the Statesmen, while Channing Tatum will play one of their secret agents. Elton John, Pedro Pascal, and Vinnie Jones will also appear.
The sequel comes from the same team as the original, with Matthew Vaughn and Jane Goldman penning the script and Vaughn set to direct. The movie is expected to hit theaters in early October; while we wait, check out the other movies you have to look forward to this year.