Taron Egerton Wants A Kingsman/Deadpool Crossover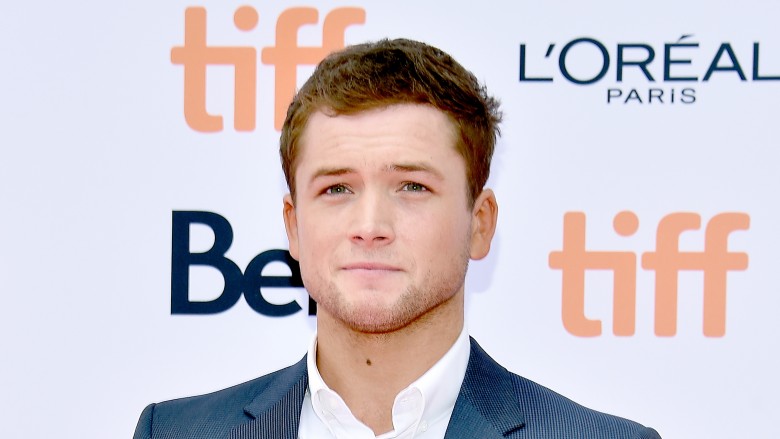 Getty Images
Taron Egerton says that the upcoming Kingsman: The Secret Service sequel will be "slightly insane."
"There's a whole level of expectation," he told MTV International of filming Kingsman: The Golden Circle, which will show the Kingsman teaming up with the Statesman, the American counterpart of the spy organization. "Matthew [Vaughn, director and co-screenwriter] has completely spread his wings and gone slightly insane and creative with it. It's really out there, and he's aware that, the forefront of his mind has been that it's got to top the last one, and I expect he might have done it."
Egerton had one of his first on-screen roles as Eggsy in the original film, which is based on the comic book The Secret Service. He will be joined by original film cast members Colin Firth, Sophie Cookson, and Mark Strong, alongside new cast members Julianne Moore, Halle Berry, Pedro Pascal, Channing Tatum, Vinnie Jones, and Jeff Bridges.
"There's an amazing cast," he said. "It really is stellar, so it's gonna be cool."
During the interview, Egerton also teased which fellow comic book character he would like to see Eggsy join on the big screen.
"I guess the tone of Deadpool would probably lend itself best," he said. "You know some of the others are a little bit, maybe a bit more family oriented, whereas Kingsman and Deadpool are both pretty, pretty R, so I guess maybe that would work quite well. Ryan [Reynolds] is a great guy, I've met him previously."
"I dread to think what those boys would get up to," he laughed.
Kingsman: The Golden Circle, one of our top movies to look forward to in 2017, will be released on Oct. 6.