Tom Holland Says Fans Will 'Fall In Love' With New Spider-Man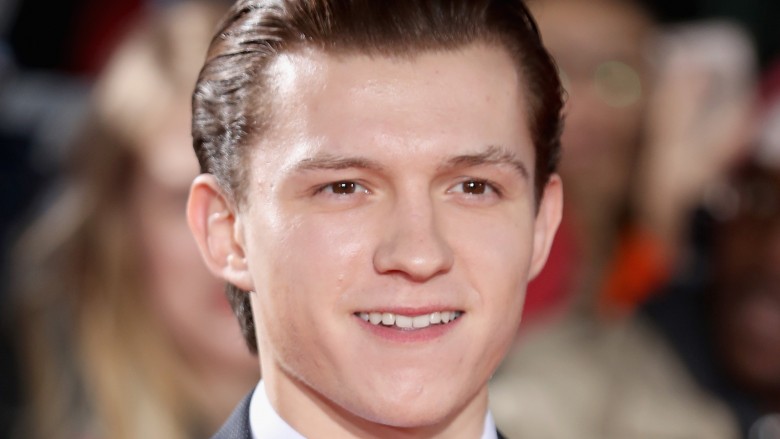 Getty Images
Looks like the friendly neighborhood hero won't just swing from building to building. He'll find his way into our hearts, too.
English actor Tom Holland is set to don the iconic suit in Spider-Man: Homecoming this summer, and in an interview with Deadline during a red carpet event at CinemaCon in Las Vegas, Holland seemed confident that audiences would adore his take on the web-slinging vigilante. That is, after they warm up to the new Peter Parker.
"It is a version of Spider-Man we have not seen before and I think the trailer really portrays that," said Holland. "It might take audiences just a half beat to adjust to the new take but I think once they do they will fall in love with it."
So far, the response to Holland as Peter Parker has been positive, especially after the release of the latest posters (which show Spider-Man listening to some tunes, hanging out on the Avengers tower, and dangling off a city sign in the middle of New York) and two new trailers. Holland himself called the first video look "next level crazy" and was "just as excited to see it as the fans" were when it was shown at CinemaCon.
The past has seen original Spider-Man actor Tobey Maguire pass the torch to another star from across the pond, Andrew Garfield, for the Amazing Spider-Man series of films originally intended to be a trilogy, though plans fell flat after the sequel released in 2014. A fresh face and a fresh take on the hero may be just what the franchise needs, and Holland's faith in the upcoming film seems promising.
Spider-Man: Homecoming hits theaters on July 7. While we wait to see Holland, an actor we predict will blow us all away this year, in the titular role, check out the worst things that ever happened to Spider-Man. (Poor guy.)