American Horror Story: 'Secret' Season In The Works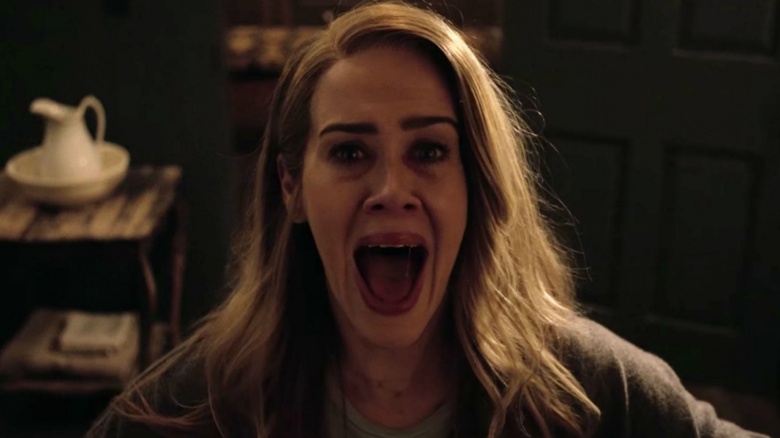 Ryan Murphy just revealed his most unexpected twist yet.
While the sixth season of American Horror Story recently premiered on FX, the showrunner told Entertainment Weekly he's been covertly working on an unannounced new season.
"It's my secret season," he said. "I've been working with a writer on a season that only he and I know. It's like a two-year project that we'll continue to work on the sly and not tell anybody."
While it sure seems like he just told everybody, Murphy said he doesn't know when we'll see it. And it won't be Season 7, either. He already knows the storyline for that installment, although EW notes FX has yet to renew the series beyond Season 6.
"I don't know when it will [air], but it's also an experiment," he said of the secret season. "It's a different way of doing it. It's one person writing all [the] episodes. I don't know if it's going to work, but it's like, 'Well, let's try that.' We might get them done and shoot them on the sly and drop it."
This season's American Horror Story: Roanoke airs Wednesdays on FX. Check out some of the show's best on-screen transformations.