Laura Dern Wants To Return In A Jurassic World Sequel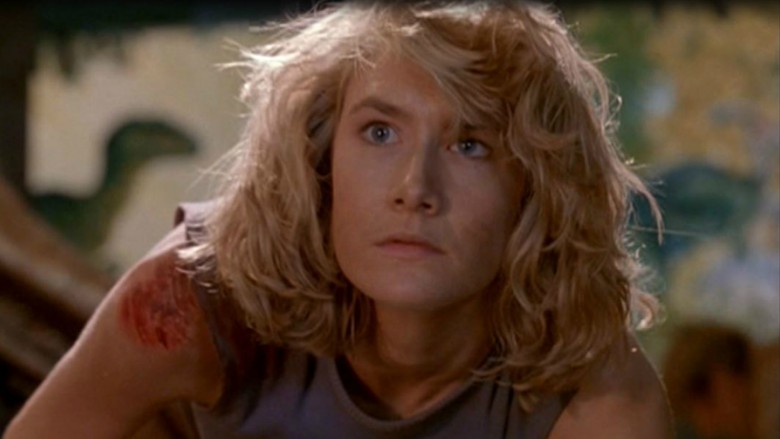 Not all of the survivors of the first Jurassic Park have been scared away.
Laura Dern, who played paleobotanist Dr. Ellie Sattler in Steven Spielberg's original 1993 blockbuster, recently told Entertainment Weekly that she's game to reprise her role in one of the upcoming Jurassic World sequels. "As I said to the people who are making the new series, 'If you guys make a last one, you gotta let Ellie Sattler come back," Dern said. "She's always the one who's saving the day, man!'"
She does have a point. Dern did play Sattler again in 2001's Jurassic Park III, but the only character to cross over from Jurassic Park to Jurassic World has been Dr. Henry Wu, played by B.D. Wong.
Actor Sam Neill, who played Dr. Alan Grant in Jurassic Park and Jurassic Park III, previously said he hadn't received any calls about Jurassic World. He offered his own theory about what became of his character: "No one can find Grant. He's disappeared. Someone found his hat. His hat was floating on the Hudson River, but that was the last ever heard of him."
Time will tell if Dern gets her wish. Either way, she's happy to have been a part of such an influential cultural phenomenon. "I feel so proud to have been in what has become this iconic blockbuster, and have a feminist female in the middle of it," Dern said. "[Sattler] is the real deal: [she's] kickass, [and] goes on her own to get the power back on, fight off dinosaurs. She's not taking the boys' BS."
Filming has already begun for Jurassic World 2, so it seems unlikely we'll see Sattler in the next installment. But director J.A. Bayona confirmed that Jurassic World will be a trilogy, so we might not have seen the last of Dern's character after all.
In the meantime, check out the alternate ending Jurassic Park almost had.