Deadpool Creator Praises Zazie Beetz As Domino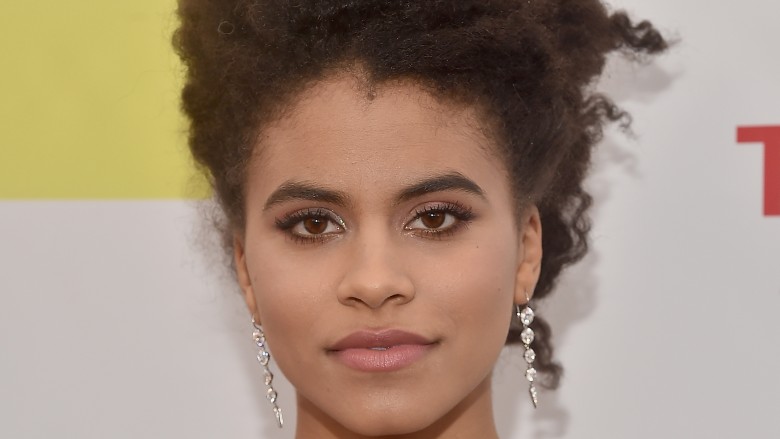 Getty Images
Rob Liefeld is confident that Zazie Beetz is the right woman for the job of going toe-to-toe with Ryan Reynolds. In a recent interview with ComicBook.com, Liefeld, who co-created Deadpool and Domino, talked about why Beetz is the perfect choice to play Domino opposite Reynolds' Wade Wilson and spoke about the positive response he thinks fans are going to have to the character.
According to Liefeld, one of the biggest requirements for Domino was finding an actress who can stand her own opposite Reynolds, whose mouth "cannot" be stopped. "I don't think he can say the jokes as fast as they are backed up in his head," Liefeld said. "Some of these people [would] be like, 'Oh hey, this girl should have been Domino,' and pick out actress A through Z, and I'd be like, 'I'm not sure that they can keep with up him.'" Beetz, though, is different, according to the creator. "I'm not sure that Ryan's gonna keep up with her," he gushed. "I think Ryan Reynolds is gonna have to work hard to keep up with Zazie. I mean, wow. You just go, 'That chemistry is going to be spectacular.' And that's what it comes down to... the chemistry with these characters."
The casting of Beetz as Domino was similar to the challenge producers had casting Vanessa in the first movie. According to Liefeld, director Tim Miller sent him pictures of a few actresses in the time before shooting and asked who he thought would be right for Vanessa. "I remember going, only one of these in my mind can verbally keep up with Ryan," he said. "I expressed my choice to him, and it turned out that Morena Baccarin was the perfect choice to be Vanessa. Look at how they spar together on screen. I mean, Ryan's gotta have a strong lead opposite him, so Zazie is going to be great." Liefeld is sure that Beetz, like Baccarin, will be a hit with fans, and he says that you should already plan to see [cosplay] Dominos all over convention floors after the movie comes out. "I just think it opens up the world," he said. "That role is going to be adored by fans."
Deadpool 2 won't hit theaters until 2018, but, when it does, we're pretty sure it's going to blow everyone away. For now, you can get your Deadpool fix by seeing who we think should play another important role: Cable.