Michael Shannon Reportedly A Frontrunner To Play Cable In Deadpool 2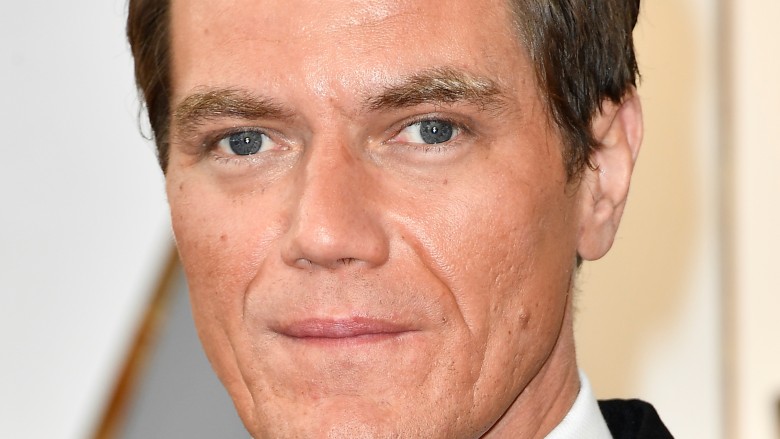 Getty Images
The writers of Deadpool 2 have teased that Cable will be cast very soon, and, according to The Hollywood Reporter, Man of Steel co-star Michael Shannon is currently the frontrunner for the part.
Shannon, a two-time Oscar nominee for Nocturnal Animals and Revolutionary Road, has a lot of experience playing very intense roles, and, although he is less known for his comedic side, he has shown that he knows how to crack a good joke on occasion. Shannon has also appeared in 99 Homes, Take Shelter, Boardwalk Empire, and Midnight Special.
According to THR sources, Shannon isn't the only name in consideration. Stranger Things' David Harbour, who had previously been reported as being in contention for the role, is still being looked at. However, Friday Night Lights star Kyle Chandler, who had been reported as being in the running, was supposedly never being considered. Shannon could potentially be left out of the film, even if he is a top choice, due to scheduling. He recently signed on to appear in the indie film What They Had, which will film this spring, while Deadpool 2 will start filming this summer.
Writer Rhett Reese previously said that it was important that they find a Cable who is intimidating, deadpan, and scary, while being able to act as a foil for Ryan Reynolds' over-the-top Wade Wilson. Co-writer Paul Werinck added that it's important that Cable's actor be able to "carry a franchise moving forward," as the character will lead the upcoming X-Force movie. "It's a tall task and we have been on the hunt for a very long time," Wernick said. "I think once it's announced, as we get closer, people are gonna go crazy for it."
Shannon didn't make our list of actors who should take on the part, but, with his past comic book movie appearances and with his long and impressive history in filmmaking, he could actually be a very good choice. We'll be able to see Cable in action when Deadpool 2 hits theaters in 2018; in the meantime, check out why we think the movie will blow everyone away.