T'Challa Is In A Car Chase In Black Panther Set Pics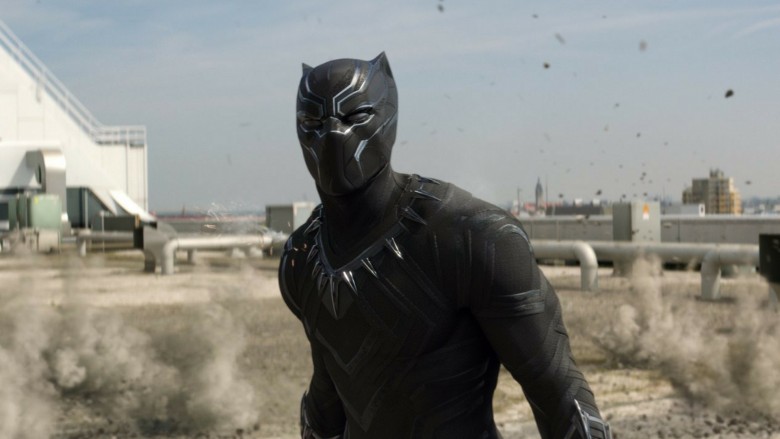 Marvel's Black Panther is currently filming in South Korea, and new set pics show that the superhero flick is going to be action packed. The pics and videos show Chadwick Boseman's T'Challa in the massive car chase shoot that Marvel teased a few months ago, which is set to involve 150 cars and more than 700 people. As with any Marvel movie, the filming was big enough to attract a large crowd, so there are a few videos showing the scene from different angles. Another video from a few nights earlier shows a member of the Black Panther's personal guard, the Dora Milaje, standing on top of a car, looking like she is ready for a fight. It is unknown if the two scenes are related, although it seems likely that they are due to their close proximity and similar look. You can view the set pics and videos at the bottom of this story.
Here is the official synopsis for Black Panther (via Collider): Black Panther follows T'Challa who, after the events of Captain America: Civil War, returns home to the isolated, technologically advanced African nation of Wakanda to take his place as King. However, when an old enemy reappears on the radar, T'Challa's mettle as King and Black Panther is tested when he is drawn into a conflict that puts the entire fate of Wakanda and the world at risk.
Sterling K. Brown, Michael B. Jordan, Lupita Nyong'o, Angela Bassett, Forest Whitaker, Winston Duke, Daniel Kaluuya, Andy Serkis, Martin Freeman, Danai Gurira, and Florence Kasumba also star in what has been described as Marvel meets Game of Thrones. Black Panther is due out on February 16, 2018. In the meantime, see the character's dark history.
A post shared by 👍🏻👍🏻👍🏻👍🏻👍🏻 (@bbangsu_world) on