The Big Bang Theory Renewed For Two More Seasons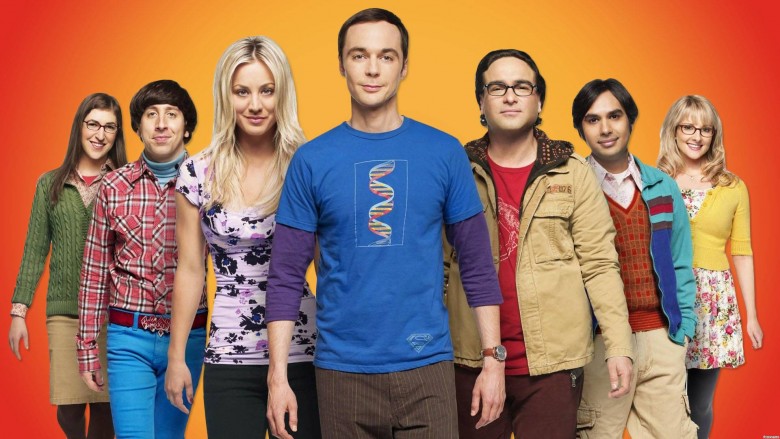 The Big Bang Theory will make it to at least season 12. Variety reports that the nerdy comedy has been picked up for two more seasons, with the five main cast members finally solidifying a set of new (very lucrative) deals.
Series stars Jim Parsons, Johnny Galecki, Kaley Cuoco, Kunal Nayyar, and Simon Helberg are all expected to earn $900,000 per episode of the highly rated sitcom, with deals still being worked out for Mayim Bialik and Melissa Rauch, who currently earn around $175,000 to $200,000 per episode. The original five all took $100,000 pay cuts so that Bialik and Rauch, who are looking to earn the same as the others, would be able to stay with the show.
According to Variety, Big Bang, despite being a ratings juggernaut, actually won't make very much through the additional 48-episode run due to the ever increasing production costs associated with keeping the show's stars on board. However, the series continues to make big bucks in syndication, meaning that the episodes will keep paying off for CBS and Warner Bros. in the future. Keeping the series on the air should also help buoy the newly ordered spin-off Young Sheldon, which will star Scandal's Zoe Perry and Big Little Lies' Iain Armitage in an origin story of Parsons' uptight theoretical physicist.
It is unclear if season 12 will be the show's last, although it wouldn't be surprising if the series' stars eventually decided that they wanted to move on to doing bigger and better things. Still, with Big Bang easily one of the highest rated shows on TV both in original episodes and in reruns, the show could feasibly go on for many, many years, making this the perfect time to read up on some interesting facts on how it got made.