Michael Pena Unsure Of Ant-Man And The Wasp Return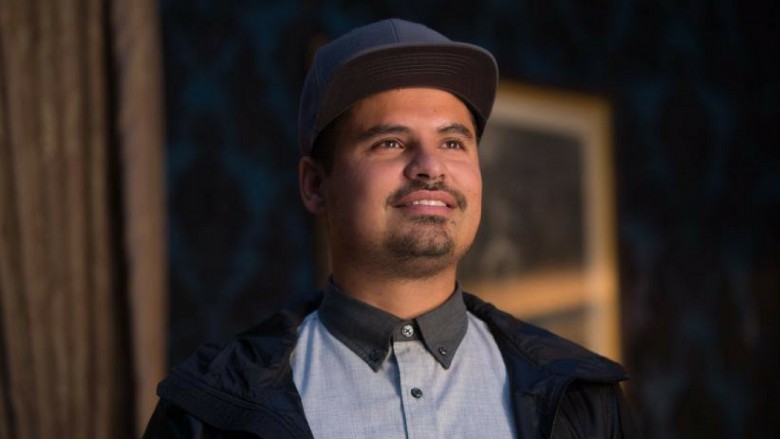 Michael Pena isn't sure if Luis will return for Ant-Man and the Wasp. The CHIPS actor talked to Collider about the upcoming movie and said that he has yet to be told whether or not Scott Lang's former cellmate will pop up in the sequel.
Ant-Man and the Wasp, which is set to start filming in July, will feature Paul Rudd's return as the titular superhero, alongside Evangeline Lilly's Hope. Michael Douglas has confirmed his return to the franchise, but, other than that, the cast and the plot have all been kept tightly under wraps.
Pena implied that he, like most Marvel actors, signed a multi-picture deal, but said that he's not sure if he's going to be featured in the Ant-Man sequel. "I don't know if I'm gonna get the phone call," he said. "Who knows?" The actor elaborated, saying that he's used to being passed over for films for whatever reason. "I've been doing this for 22 years, so there's a lot of times where you really want to be in a movie but they end up not calling you of calling somebody else," he said. "I'm just so used to that that I'm like 'yeah, maybe they got somebody.'"
Fans would be pretty upset if Luis missed out on the sequel, although it's possible that the movie could be so busy with other plot details that they won't have time for someone who fits mostly in the non-superhero portion of the franchise. There is also the added focus in the movie on the origin story of the Wasp, with director Peyton Reed saying that the film will be "every bit as much her movie as it is Scott Lang's," therefore leaving less time for the periphery characters in Scott's life. However, it's still quite likely that Luis will play at least a small role, as it would seem strange for a character who was that prominent in the first film to be completely left out of the sequel.
Ant-Man and the Wasp is due out on July 6, 2018. While we wait, see the other movies that we think are going to blow everyone away that year.