Peyton Reed Talks Ant-Man And The Wasp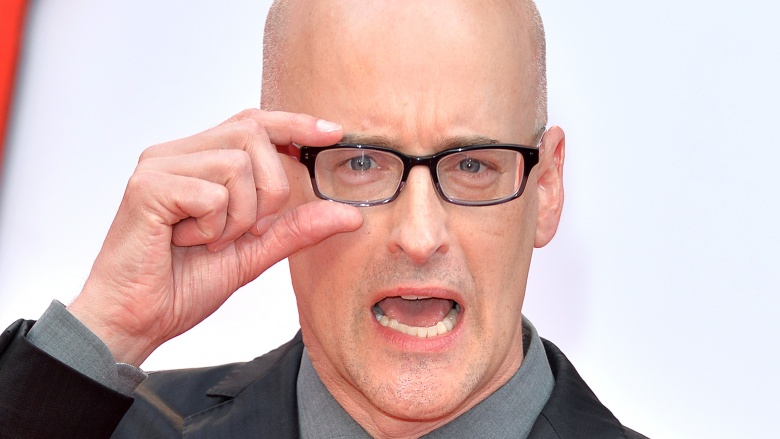 Getty Images
Ant-Man Director Peyton Reed walked out of the 2016 Saturn Awards (the science fiction equivalent to the Oscars) with the award for Best Comic-to-Film Motion Picture, putting Ant-Man in the same category as previous winners Iron Man, The Avengers, and Guardians of the Galaxy. While on the red carpet he stopped and talked some Ant-Man and The Wasp with Modern Myth Media.
Here's Reed on where Scott Lang finds himself when the sequel begins:
"Well he's a fugitive in most of the first Ant-Man movie. He's just a bigger fugitive now. I think that's one of the fun things and challenges about the Marvel movies for us, for the directors and for the writers, is you do have to sort of consider what happened in the previous movies in terms of your jumping-off point for those characters. It's something we talked a lot about early on and we definitely have stuff figured out, so there will be some big leaps forward."
On finally getting to pair Ant-Man and Wasp as a super-heroic duo:
"It's something we're excited about. For me as a comic nerd, I always thought of Ant-Man and Wasp as a team and that's a lot of what the second movie is really about is how they work together, what their personal and professional relationships are like. To show her finally fully formed in this movie is really exciting. We really get to introduce this character into that universe. I mean we've introduced the character, but we haven't seen her with her full power set and everything, so to me she's not a supporting character in this movie. It's every bit as much her movie as it is Scott Lang's."
Finally, here's Reed talking about where he's drawing his inspiration for the next Ant-Man film:
"I'm cutting a wide swath on that stuff. I go back to early, early Avengers stuff and all the way up to the Nick Spencer stuff now. I just sort of devour it all. And really in terms of maybe even more than story stuff, just looking at imagery and for me what were iconic images and how we can squeeze those into the movie."
Ant-Man and The Wasp is still a long ways off, with a scheduled release date of March 2019, and the script is still in its early stages. Still, Reed sounds enthusiastic and eager to get started on the Marvel follow-up.