The Batman Production Could Be Delayed Until 2018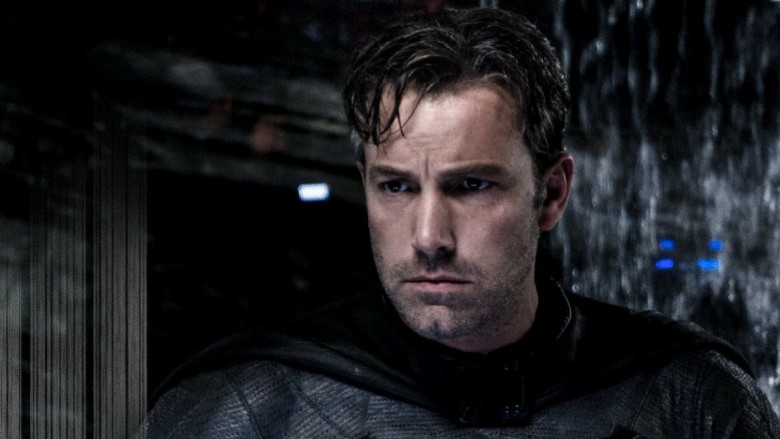 The Batman now officially has a director, but it looks like the movie may still be delayed even further. Variety reporter Justin Kroll says that director Matt Reeves, who signed on to the film at the end of February, will be working on War for the Planet of the Apes until at least the end of June, meaning that production on the superhero flick likely won't start until 2018.
The Batman has faced a number of speed bumps on its way to production. First, Ben Affleck, who had initially been attached to direct, backed out so that he could focus solely on his performance as Batman. Then, it was reported that the studio was talking to Reeves about the project, but negotiations broke down. Although Reeves did eventually sign on a few days later, rumor has it that the script, from Affleck and DC Comics president Geoff Johns, will need to undergo complete rewrites, possibly resulting in the removal of Joe Manganiello's Deathstroke as the primary villain. (Manganiello, for his part, has said that the delays are just a result of filmmakers wanting to make an "unbelievable" and "legendary" movie.) While the film has also been hampered by rumors that Affleck wants out of the part (which were further fueled when his name was left out of the announcement of Reeves as director), the actor calmed some fans' worries by posting a welcome to Reeves on his Twitter later that night.
According to Kroll, Reeves' busy schedule means that any casting rumors for the movie that you see before July are likely unfounded. While The Batman is currently expected to have a 2019 release, with production delays, it could mean that the movie will be coming out even later. However, if the studio is willing to wait this long for Reeves, it could also mean that he has an original take on the film that will be worth the delay. It looks like only (a lot of) time will tell what Reeves' take on The Batman will be. For now, though, find out why we're worried that the troubled movie may ultimately fail.