Will There Be A Sweet Girl 2?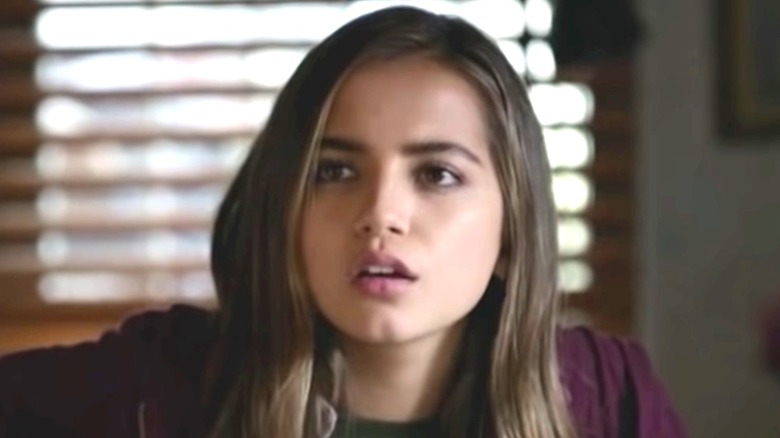 Netflix
In August, Jason Momoa and Isabela Merced burst onto Netflix with their new original movie "Sweet Girl." Part action movie, part psychological drama, "Sweet Girl" follows Ray Cooper (Momoa), a Pittsburgh-area patriarch whose family endures a profound loss after his wife, Amanda (Adria Arjona), dies from cancer. Ray and his daughter, Rachel (Merced), are left reeling, especially after learning just before Amanda died that a life-saving drug they'd hoped would help her was taken off the market. Soon, Ray becomes consumed by a need for vengeance against the pharmaceutical brand BioPrime and its CEO, Simon Keeley (Justin Bartha), the man responsible for making the call to pull the drug off the market. Ray's pursuit of vigilante justice plunges he and Rachel into a life-or-death mission to punish those responsible for making the easily preventable decisions that ultimately tore their family apart. Very quickly, though, they discover that the BioPrime is part of a government conspiracy, which put the Coopers in the crosshairs of the shady individuals linked to Keeley and BioPrime, as well as the FBI.
Although it's been met with less-than-stellar critical reviews, per the latest Rotten Tomatoes numbers, "Sweet Girl" has been burning up Netflix since its August 20 premiere. At this time of writing, "Sweet Girl" occupies the number one spot in Netflix's "Top 10 in the U.S. Today" list on its landing page. 
The early success of "Sweet Girl," as teased by this ranking, opens up room for wondering whether or not the Momoa and Merced-led actioner could get a sequel. Although Netflix is historically mercurial when it comes to the movies and TV shows it gives a sequel or new season, there are a few indicators beyond its number one spot that tease the strong possibility of a "Sweet Girl 2."
Sweet Girls 2 could happen if all the pieces fall into place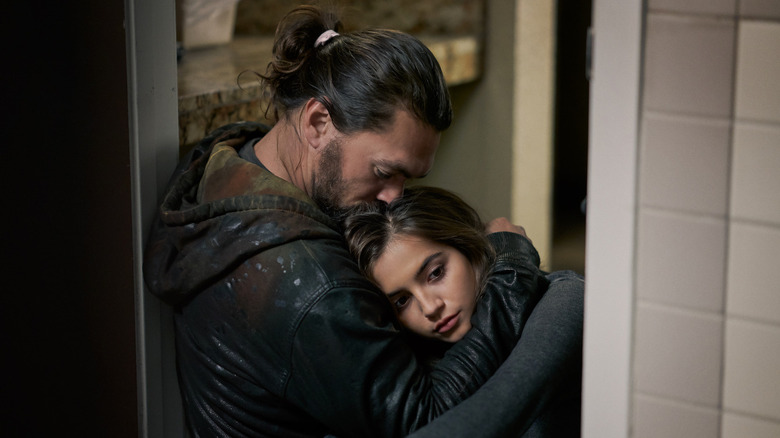 Netflix
Contains spoilers for "Sweet Girl."
We can thank the jaw-dropping and oddly hopeful ending of "Sweet Girl" for being the chief reason to believe a sequel could happen. Without going through every beat, it's revealed early in the third act of "Sweet Girl" that the every fight sequence and conversation involving Momoa's Ray Cooper from earlier in the movie was actually Rachel. It turns out that Ray died at a much earlier point in the movie's timeline of events, leaving Rachel devastated and alone. In her grief, it was Rachel who formulated the plan for justice her father never got to carry out, who killed Simon Keeley, and who was involved in every bone-crunching fight sequence throughout the movie. "Sweet Girl" ends with Rachel managing to evade an arrest from the FBI by eliciting a damning confession from a corrupt politician involved with taking the life-saving BioPrime drug off the market and sending it to the agency. The final shot of "Sweet Girl" shows Rachel getting on a plane to Canada, where she will ostensibly disappear for good.
The ending of "Sweet Girl" is poignant, but crucially, it's also open-ended. Rachel is very much a young person in the wider world, despite surviving an unimaginable few days while on the hunt for revenge. We don't know if Rachel finds the peace she is hoping that an off-grid life in the Canadian wilderness will offer her. Additionally, "Sweet Girl" teases the possibility that there's more to be exposed where the government conspiracy Rachel uncovered is concerned. Given her bond with FBI Detective Sarah Meeker (Lex Scott Davis) throughout the movie, it's possible Rachel could be called back to help Meeker root out all corrupt parties in the BioPrime conspiracy. 
Isabela Merced is on board for Sweet Girl 2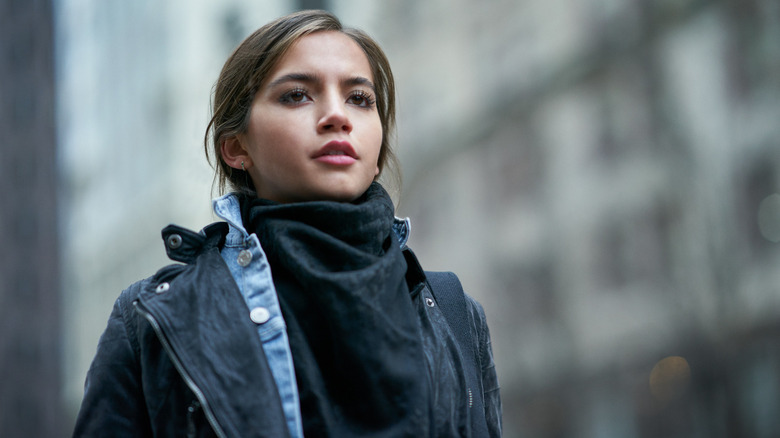 Netflix
Not only would it make logical sense for a "Sweet Girl" sequel to happen given the way the story of the first movie ends, but Merced has repeatedly voiced a desire to return to the character of Rachel Cooper in a sequel. Before "Sweet Girl" arrived on Netflix, Merced told Screen Rant in an interview that she would be game to do a sequel because she loved the personality traits of Rachel so much: "What I love about Rachel is that she's equally as flawed and strong as Ray, her counterpart. And there is nothing that I love more than a flawed hero. [...] I think it's great to be able to portray a character that is so psychologically [dark]. It's a challenging role, and I love that. I want to do more of that dark stuff."
Then, just a few days after the premiere of "Sweet Girl," Merced revealed in an interview with ComingSoon that she would be open to doing a sequel because it would offer her an opportunity to do more stunts and thus would allow her work with the stunt team 87eleven, who she worked with on "Sweet Girl." According to Merced, being able to tap into her inner action hero is also a factor in her excitement to return to "Sweet Girl." She told ComingSoon, in part, "Like maybe there's going to be a sequel, hopefully there's time for more action. But like I really hope it's soon and with the same stunt team, because they were just absolutely amazing and made everything so much fun."
With Merced voicing a readiness to return to the world of "Sweet Girl" and the Netflix original movie leaving the door open for the story to continue, it sure seems like "Sweet Girl 2" could happen. The only thing left to do is see if Netflix will smile favorably on this action movie and give the sequel a green light.