The Jason Momoa Action Drama That's Heating Up On Netflix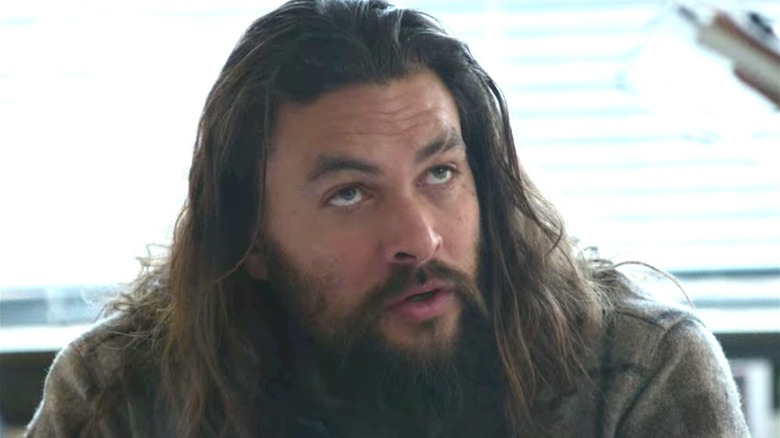 Netflix
Netflix subscribers love to watch Jason Momoa put the smackdown on people who wronged him or are threatening his family. We watched him do it on the series "Frontier" and in the movie "Braven." And now we're watching him do both again in "Sweet Girl," a new action drama in which he gets revenge on the pharmaceutical company he blames for his wife's death. They're trying to get him, but he's gonna get them first.
Momoa, who also produced the movie, stars as Ray Cooper, a working-class Pittsburgh resident whose wife, Amanda (Adria Arjona), is dying of cancer. They get a ray of hope in the form of a new drug that's about to hit the market. But then BioPrime, a medical research giant, pays the manufacturer of the affordable drug to indefinitely delay its release, because it will compete with BioPrime's cancer drug. BioPrime's smarmy CEO Simon Keeley (Justin Bartha) goes on TV to defend his company, and Ray calls in to threaten him. "If my wife dies, it's your death sentence," he says. "I will hunt you down and kill you with my bare hands."
She does die, leaving Ray and their daughter Rachel (Isabela Merced) absolutely distraught. Six months later, reporter Murray Bennett (Nelson Franklin) approaches Ray and tells him he's working on an exposé of BioPrime that can help Ray get justice for his wife if Ray lets him tell his family's story. But when Ray goes to meet with Bennett, the journalist is killed by an assassin, who injures Ray and Rachel. So the Coopers find themselves at the center of a corrupt conspiracy involving BioPrime and the government.
Sweet Girl is a solid Netflix actioner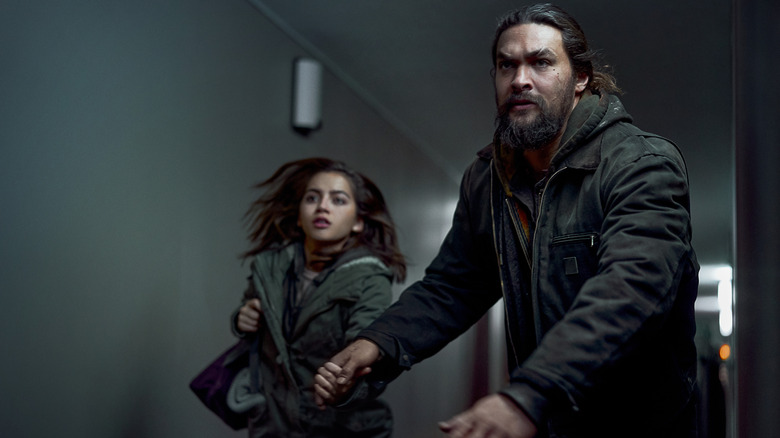 Clay Enos/Netflix
"Sweet Girl" is the directorial debut of Brian Andrew Mendoza, who worked as a producer and cinematographer on the previous Jason Momoa movies "Road to Paloma" and "Braven," the former of which was directed by Momoa himself. The screenplay was written by Philip Eisner and Gregg Hurwitz. It was filmed on location in Pittsburgh, including a climactic scene at PNC Park, home of the Pittsburgh Pirates baseball team.
In addition to Momoa, Merced, Arjona, and Bartha, the cast includes Amy Brenneman as Congresswoman Diana Morgan, Manuel Garcia-Rulfo as hitman Santos, Raza Jeffrey as BioPrime board chairman Vinod Shah, and "The First Purge" star Lex Scott Davis as FBI agent Sarah Meeker.
"Sweet Girl" is not getting good reviews — it currently has a 21% critical score on Rotten Tomatoes – but if you're looking for an unpretentious, hard-hitting Netflix action movie with a social conscience and a Shyamalanian twist (we won't tell you anymore about it than that), it will satisfy you.