The Interesting Casting Choice The Office Fans Have Noticed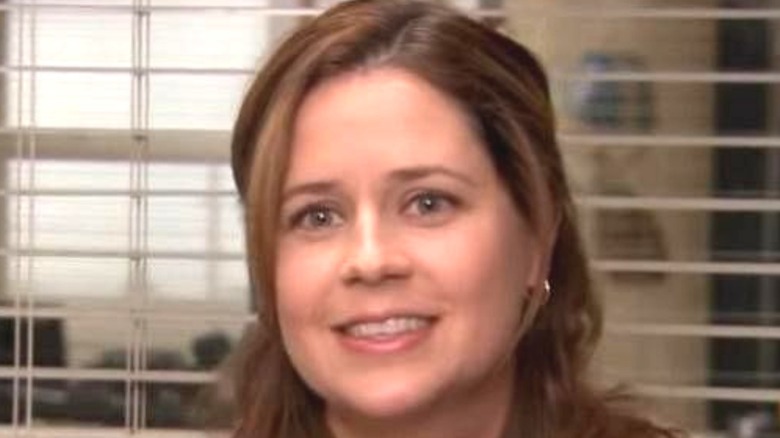 NBC Universal
"The Office" is one of the most beloved shows of our time. It's hard to imagine there's anyone who hasn't seen at least one episode of the hilarious workplace sitcom, and hardly a day seems to go by where "The Office" isn't referenced or quoted somewhere online. While it's been eight years since "The Office" came to an end, the sitcom's popularity endures.
So much of "The Office's" appeal comes from its memorable and lovable characters. Audiences loved watching Jim (John Krasinski) and Pam (Jenna Fischer) move from flirty friends to happy parents. (Who among us didn't cry at their wedding episode?) Other romances on "The Office" have tugged at heartstrings too. There was Dwight (Rainn Wilson) and Angela's (Angela Kinsey) secret affairs, of course, but also Michael (Steve Carell) and Holly's (Amy Ryan) wholesome love story. The friendships on the show are equally as memorable, from Dwight's endless devotion to Michael, to how much everyone took care of Stanley (Leslie David Baker) when he had his heart attack.
These characters would be nothing without the talented actors behind them, and some observant fans have noticed an interesting trend among some of the key characters on "The Office."
Many actresses on the show have red hair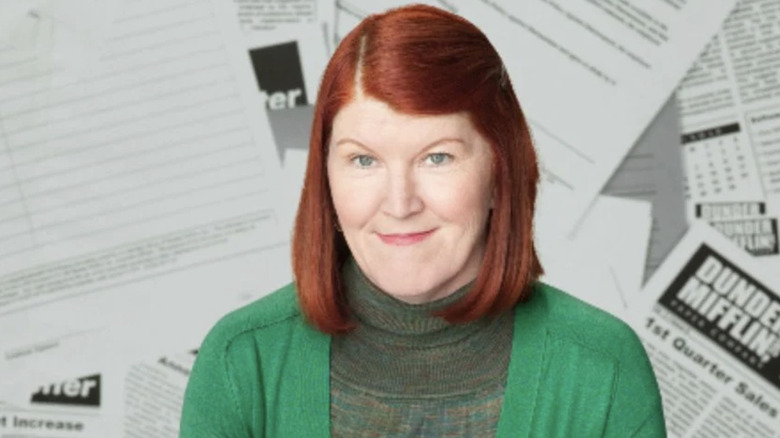 NBC Universal
On Subreddit r/DunderMifflin, one user made the observation, "Why did casting make Pam, Erin, Nellie, Katy, and Meredith all redheads?" It is interesting that many of the show's main characters have red hair, particularly when less than 2% of the world's population is ginger, according to NBC News.
It's unlikely that "The Office" casting team deliberately sought out redheads, and that it's just a coincidence that so many talented actresses cast on the show sport the same unique hair color. Jenna Fischer has even weighed in on the discourse, as the true shade of Pam's hair has been a point of debate among fans. On her "Office Ladies" podcast, as transcribed by Cheat Sheet, Fischer said that her hair is "reddish-brown," remarking that she had dyed it for a film during "The Office's" third season, leaving it less red than it had been previously. 
These kinds of keen observations are just one of the many perks of watching — and rewatching — "The Office," and we'll certainly be looking out for any other consistencies during our next binge of the hilarious show.