The Worst Thing Holly Flax Ever Did On The Office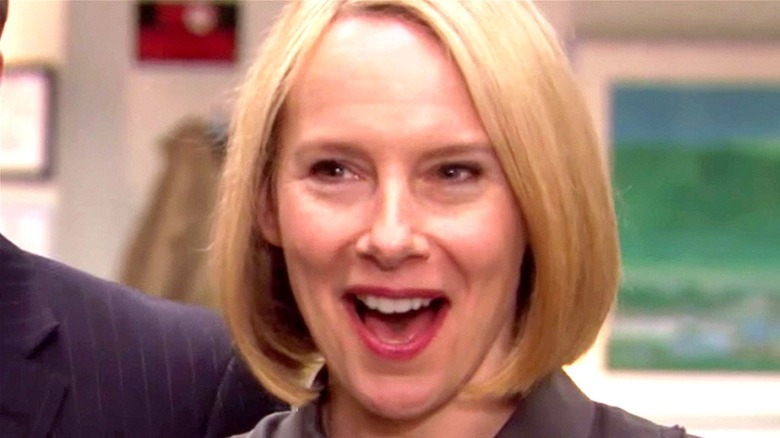 NBC
The employees at Dunder Mifflin's Scranton branch, while odd, are essentially good-hearted people. With one or two exceptions, the characters of "The Office" have enough redeeming qualities to compensate for their occasional lapses into bad behavior. Michael Scott's off-color jokes are softened by a genuine love for his colleagues. Dwight Schrute's dogmatic personality is offset by his professional dedication and loyalty. Even Angela Martin, whose heart often seems made of ice, has enough warm interactions (albeit just barely) to compensate for her snobbery.
With that in mind, we look at Holly Flax, the human resources rep brought in to replace Toby in Season 4, whom Michael eventually marries and follows to Colorado. Much like Michael's, Holly's personality consists of childlike excitement, a knack for corny jokes and bad impressions, and, at times, a total lack of self-awareness. Compared to the other members of the office, Holly is arguably the nicest and typically refrains from any mean-spirited shenanigans. There were, however, a few instances in which Holly made some bad decisions, with her worst occurring in the series' seventh season.
Holly failed as a human resources rep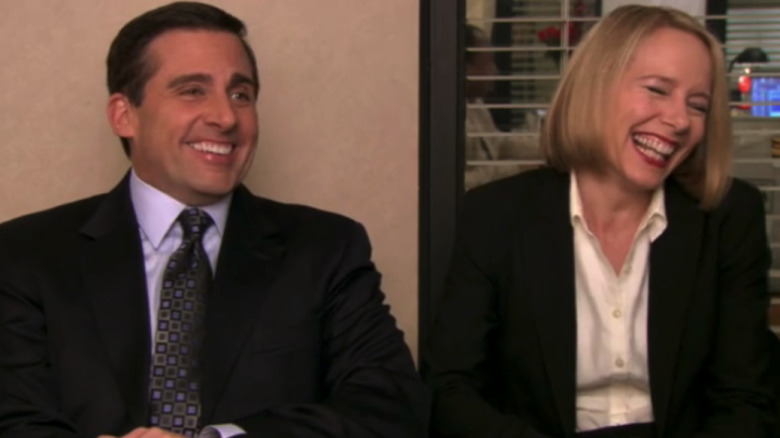 NBC
In Season 7, Episode 18, entitled "Todd Packer," the titular traveling salesman is eager to end his days on the road after his wild and womanizing ways left him with some "love bumps on [his] ding-dong." With Michael's recommendation, Holly agrees to have Packer join the in-office sales team. The news is greeted by most of the office with shock and dismay. Unlike the other characters, Packer has no redeeming qualities; he's boorish, misogynistic, and racist. Given that horrible trifecta, several members of the office confront Holly and share their objections to having Packer work in the office full time.
As the branch's HR rep, Holly should be helping create and maintain an efficient and productive work environment in which everyone feels safe and respected. Instead of listening to a large majority of the staff, Holly instead chooses to honor her boyfriend's infantile infatuation with Packer. Thankfully, Packer is such a horrible person that it takes less than a day for Holly to realize her mistake. While it's understandable that Holly trusted Michael's view of Packer, by ignoring the opinion of the rest of the staff she created an extremely hostile working environment.