The Batman Utility Belt That Sold For An Incredible Price On Pawn Stars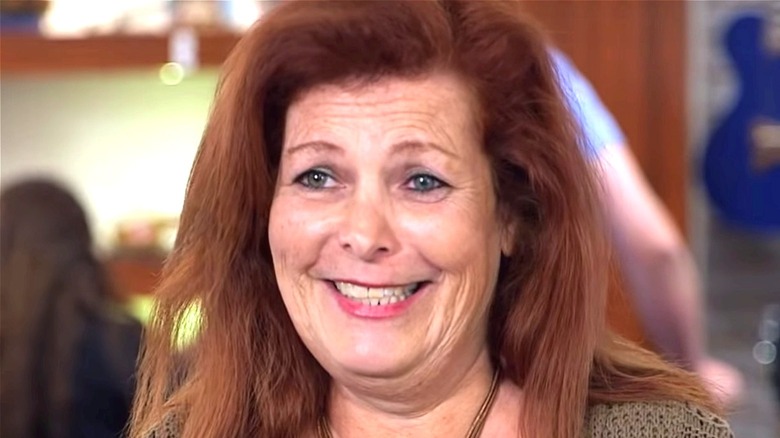 History
Come on. You know if you had even the inkling of a chance to be Batman for a day, you'd go for it — probably even pay for it. But how much? That was the question Karen had in mind when she brought a Batman utility belt to the Gold & Silver Pawn Shop on a recent episode of History's "Pawn Stars."
OK, so, the belt wouldn't really transform its wearer into a superhero, but a fan can pretend, right? More importantly, Rick could see from the start this item had significant sentimental value. "Batman has been a pretty amazing brand since the 1930s," he notes on the episode. "I watched the reruns when I was a kid and I loved it. And I think it was mostly because of the Batman utility belt."
Karen's 1966 belt came with all the parts: the Bat-cuffs, the Bat-gun, the Bat-rocket grenade — all the bells and whistles. Her hope was that it would all add up to a selling price of $17,000. "If I sell my belt, I'm gonna buy a new car," she says, hopefully. "I really need a new car."
It's the 'Holy Grail' for Batman collectors
Rick and Chumlee are clearly shocked at Karen's ask, but Rick doesn't turn her away. Instead, he calls in Steve Johnston of Rogue Toys to help figure out the belt's monetary worth. "This thing is amazing," he says. "I'll tell you what. To Batman collectors, this is the Holy Grail."
One reason he was so impressed: The utility belt was sold as a toy and most of them took a hit from lots of use. But this one was different. It was all boxed up and — aside from the tiniest tear in the packaging — still in mint condition. When Steve assures Rick he can easily resell it for $16,000, Karen's face lights up.
Of course, Rick's resell price isn't going to be the same as his purchase price, and Karen is disappointed when he offers her $10,000. She drives the price up to $11,000, and they make a deal. 
Rick seemed happy about it, and hopefully, Karen walked away with enough to finance her new ride.